Air Europa to operate weekly flight from Madrid to Eilat next winter
The new route from Madrid Barajas to Eilat Ovdah will open on October 30, flying weekly through to March 26, 2019.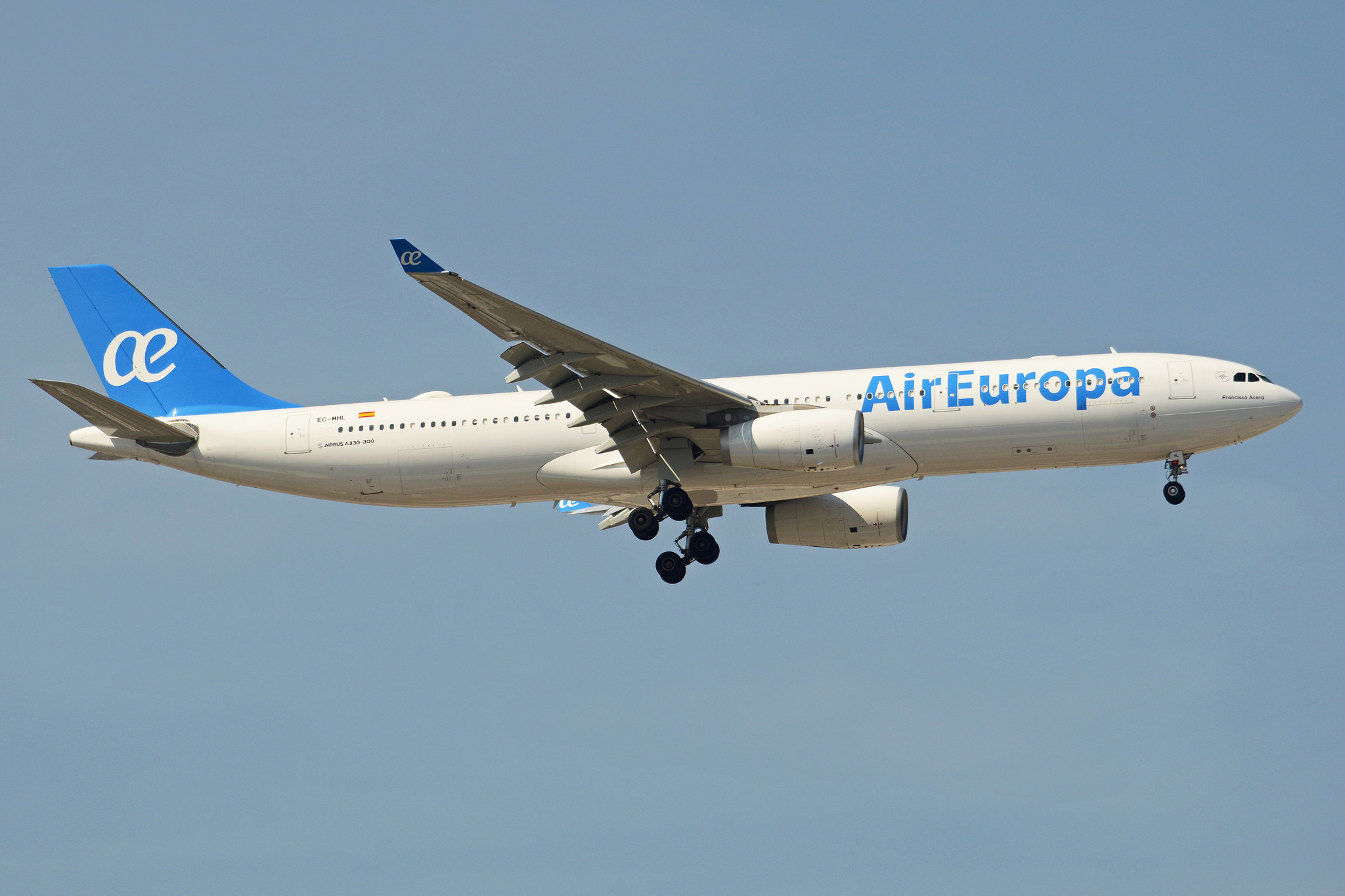 With the support of the Israel Ministry of Tourism, Spanish airline Air Europa, which operates flights throughout Europe, North and South America, will operate a direct weekly flight from Madrid to Eilat for the coming winter season. The new route is a continuation of the policy, spearheaded by the Tourism Ministry, to encourage airline companies to open new routes into Eilat with financial incentives as outlined in the Eilat directive. Air Europa joins other European airlines who have already announced new routes for the winter season 2018/2019, including Ryanair and Transavia.
The new route from Madrid Barajas to Eilat Ovdah will open on October 30, flying weekly through to March 26, 2019. A ceremony to launch the new route and sign the agreement was held today (July 5) in Madrid to announce the new route, in the presence of Israel Tourism Minister Yariv Levin and CEO Grupo Globalia and Air Europa Javier Hidalgo.
The launch and the signing of the agreement took place in Madrid, with the participation of Tourism Minister Yariv Levin and the airline CEO.
Levin said at the signing, "The great achievements and the record numbers of tourists landing in Eilat last winter season, together with the announcement that Air Europa is opening a new route to Eilat, show that the Eilat directive we initiated, in conjunction with the desert product marketing campaign, proves itself. Eilat is a very special resort that includes sea and desert with comfortable weather also in the winter season, thereby offering the Spanish tourist an excellent holiday destination just four hours flight away. I am confident that this process will lead to further growth in incoming tourism and will bring us to new heights in the number of tourists entering Israel." He added: "Israel is an excellent destination for tourists thanks to the vibrant nightlife, the delicious cuisine and the wonderful beaches that allow the tourist to enjoy an excellent vacation."
The Tourism Ministry is working to develop the desert tourism product and offers incentives of €45 per passenger to airlines opening new direct routes in the winter season into Eilat. This directive has led to significant increases in the number of flights, and tourists. Weekly flights landing in Eilat have grown from a handful a few years ago to about 50 during the winter season 2017/2018. About 145,000 tourists landed in Ovdah this winter season, as opposed to 78,000 in 2016/2017 and 50,000 in 2015/2016.
The average Spanish tourist spends $1,227 during his stay in Israel (average 8.5 days). 70.5% of all Spanish tourists define themselves as Christian and about one fifth of all Spanish tourists define the purpose of their visit as a pilgrimage. The most visited sites for Spanish tourists are Jerusalem (77.6%), Tel Aviv-Yafo (75.8%) and the Dead Sea (51.7%). (Source: Inbound Tourism Survey 2017, Israel Ministry of Tourism)