Billionaire Sir Richard Branson launches Virgin services in Israel
This comes after last month's launch of Virgin Atlantic's daily Tel Aviv - London flights.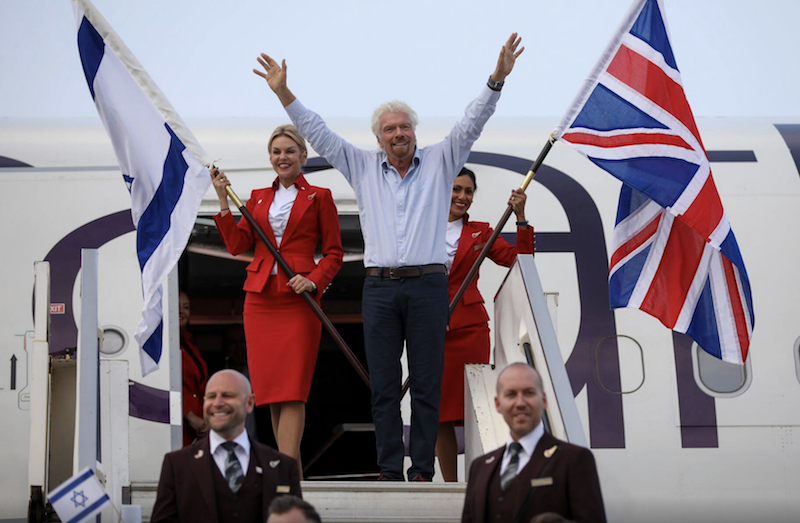 Famed British billionaire business magnate Sir Richard Branson landed in Israel this week as his travel company Virgin Holidays announced the launch of package vacations to Israel in 2020. The announcement comes after last month's launch of daily Tel Aviv – London Heathrow flights by Branson's own airline Virgin Atlantic. Upon arrival, Branson smiled and waved for cameras as he descended the steps. In his trademark cheerful mood, Branson was jokingly told by a reporter of the custom to kiss the ground upon arrival in the Holy Land. Branson promptly bent down and kissed the ground much to the delight of those around him. During his short stay here, Branson met with locals and businessmen and even took part in some "bartering" as customers voiced their own offers on what they wanted to pay for a ticket on Virgin.