British Airways will soon use new Airbus A350-1000 to Tel Aviv
This new model has a new business class plan, with a special suite for each passenger.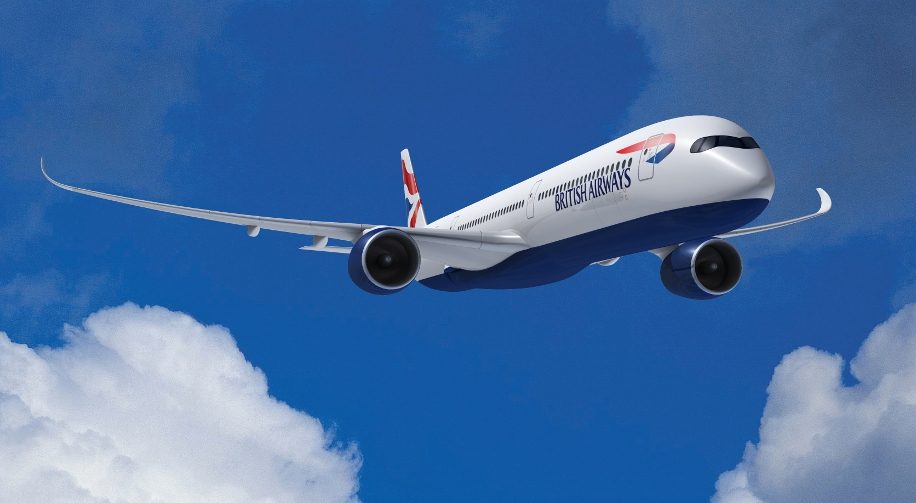 British Airways will assign Airbus A350-1000 airliners, one of Airbus's new models, to its Tel Aviv-London route starting in December 2019. The news is of particular interest to business class passengers, because the new model accommodates British Airways' new business class plan, with a special suite for each passenger – a personal compartment with a sliding door to give passengers a feeling of privacy. The business class seats open up to a two-meter-long bed. Each suite also has a personal storage compartment with a service closet containing a make-up stand. Entertainment screens for these seats are 18.5 inches wide. Of the 331 seats on the plane, 56 will be business class suites, 56 will be world traveler plus (improved tourist class) seats, and 219 will be regular seats. Like other new airliners, this model is equipped with a noise filtering system and more humid air in the cabin, a high ceiling, and lighting adjusted to the time of day (sun and darkness). Passengers who have flown from Tel Aviv with Cathay Pacific are already familiar with the A350-1000, which has been in use on this route since last October. British Airways operates three daily flights on the Tel Aviv-London route.