Egyptair Flies to Israel for First Time
Since Israel and Egypt signed a peace deal in 1979, flights between the two countries have been offered by a subsidiary of Egyptair, called Air Sinai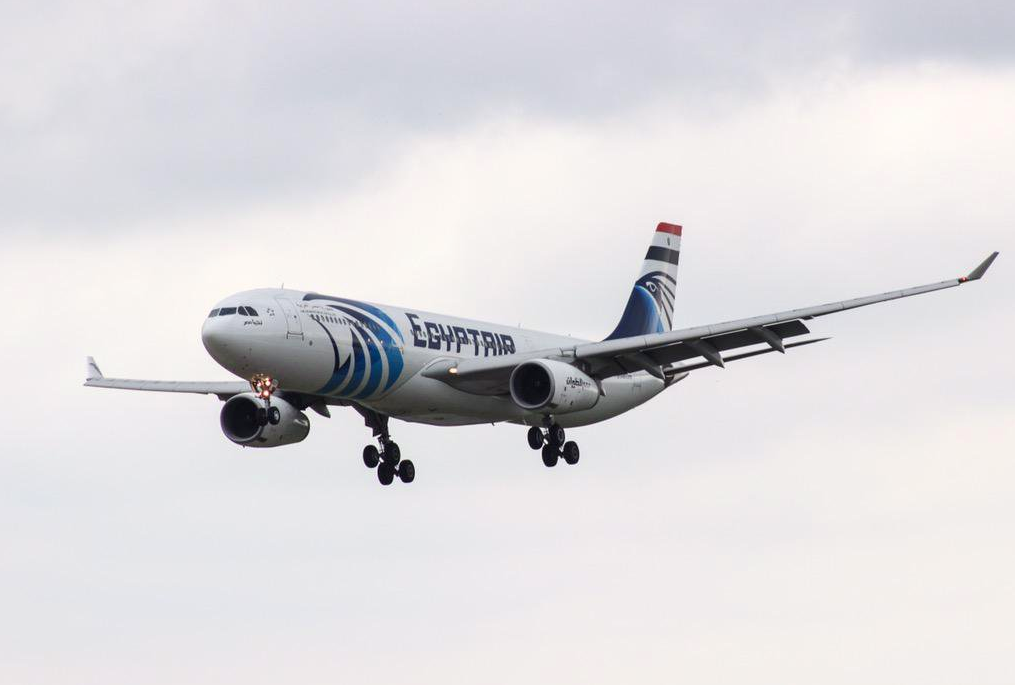 An Egyptair aircraft landed at Ben-Gurion Airport on Sunday in the airline's first-ever commercial flight to Israel.
The Egyptian national carrier will now run four weekly round-trip commercial flights between Tel Aviv and Cairo. Sunday's flight was greeted with the traditional water sprays shot in the air in celebration of the historic event.
Since Israel and Egypt signed a peace deal in 1979, flights between the two countries have been offered by a subsidiary of Egyptair, called Air Sinai, created exclusively for that purpose. Those flights ran with varying frequencies between the two countries, depending on diplomatic conditions, and never showed the company's logo on the plane. A spokesman for the airport declined to comment on why Egyptair chose to make the change at this time.
Prime Minister Naftali Bennett met with Egyptian President Abdel-Fattah el-Sisi in Sharm el-Sheikh three weeks ago in the first visit of an Israeli prime minister to Egypt in a decade. Sisi felt comfortable at the time announcing the meeting publicly, whereas in the past, only Israel would publicize such high-level diplomatic events.
The flight followed another "historic first" flight last week, a direct commercial flight to Israel from Bahrain, kicking off Gulf Air's new biweekly route between Ben-Gurion and Manama, Bahrain's capital city.
Flights between Israel and Dubai began last November, and a direct route to Abu Dhabi launched in April. In July, El Al and Israir both launched their first flights to Marrakesh, Morocco, following the normalization of ties in December.
Israel has had peace with Egypt since 1979, but while Cairo has remained an important strategic partner throughout, the relationship has had hot and cold periods. Last month the Taba border crossing between Israel and Egypt's Sinai Peninsula returned to full activity after Israel's National Security Council lowered the travel alert level of beaches there. Travel to Sinai, a popular tourist destination for Israelis, was severely restricted during the past year due to the corona pandemic.