El Al Announces Flights to Dubai
On December 13th, EL AL Israel Airlines will operate 14 weekly flights to Dubai, United Arab Emirates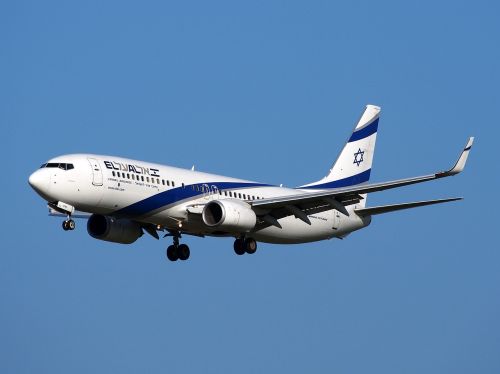 EL AL's schedule will include three flights to be operated on Sundays and Thursdays with double daily flights on the other days of the week. The flights will be operated by the airline's 737-900 aircraft as well as the airline's newest aircraft – the 787 Dreamliner.
The flights will be operated subject to the required regulatory approvals by the relevant authorities. Schedules are subject to change.
Ticket prices to Dubai (return trip): Economy class, not including luggage and seating (Lite), starting at 299 USD; Premium class starting at 599 USD; Business class starting at 899 USD.
Michael Strassburger, VP Commercial at EL AL, commented on the start of sales of flights to Dubai: "Three months after the historic first commercial flight ever between Israel and the UAE and the first Israeli flight to overfly Saudi Arabia, we are pleased to announce the start of our scheduled flights to the UAE. We are excited to serve our customers on the nonstop flights to Dubai. We will integrate the Dreamliner aircraft within our operations and offer our passengers attractive prices in all classes of service. Frequent Flyer Club members can enjoy bonus tickets at reduced levels on the occasion of the launch of these flights".
EL AL would like to highlight that until the mutual visa entry agreement enters into force between the countries, or until there is another bilateral solution, Israeli travelers can enter the United Arab Emirates with a foreign passport that allows entry to the destination and/or receive a valid visa prior to the flight.