El Al will soon be operating direct flights to and from eight destinations in North America.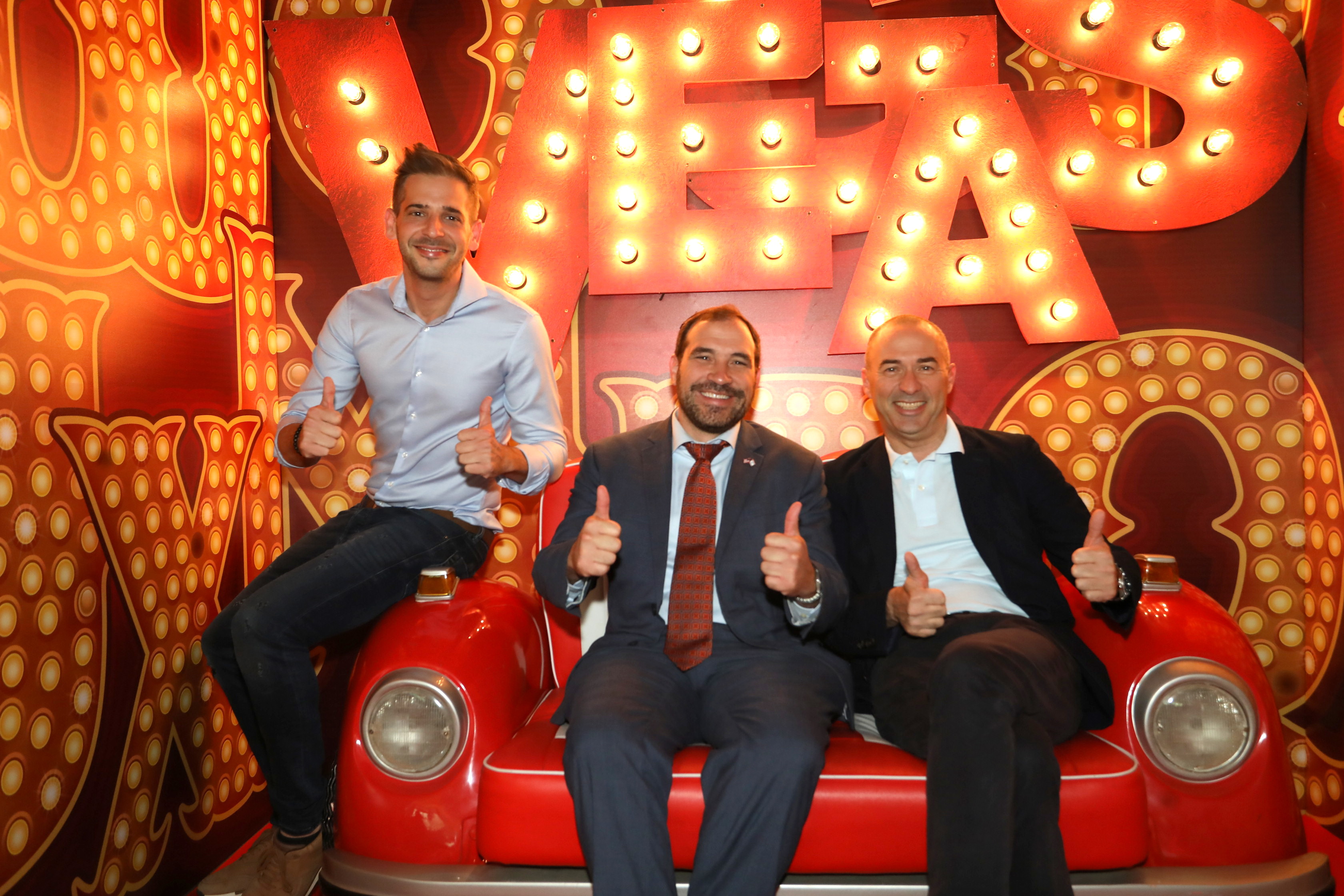 Gonen Ussishkin, CEO of El Al, and Miki Strasburger, Vice President of Commercial and Aerospace Affairs at El Al, have launched the new direct flights between Tel Aviv and Las Vegas.
With the launch of these flights to this new and incredible destination, El Al will operate direct flights to eight destinations in North America including, New York (JFK and Newark), Toronto, Boston, Miami, Los Angeles, San Francisco and Las Vegas.
El Al's first flight from Tel Aviv to Las Vegas, using the "Dreamliner" plane, which was designed with spectacular illustrations of the company's new destinations to Las Vegas and San Francisco, took off last Friday.
Ussishkin said, "I am excited to launch the company's new line to Las Vegas, just a month after the launch of the line to San Francisco and two weeks after the announcement of the opening of a direct line to Tokyo. Direct flights to Las Vegas on Fridays and the return to Israel on Saturday nights are very attractive to the combination of business and pleasure. This is El Al's 8th route to North America, once we launch a series of flights during the summer to Orlando and, next year, a new line to Chicago."