El Al launches route to Chicago
During the event, El Al CEO Gonen Ussishkin gave a model of El Al's Dreamliner aircraft to the governor of Illinois.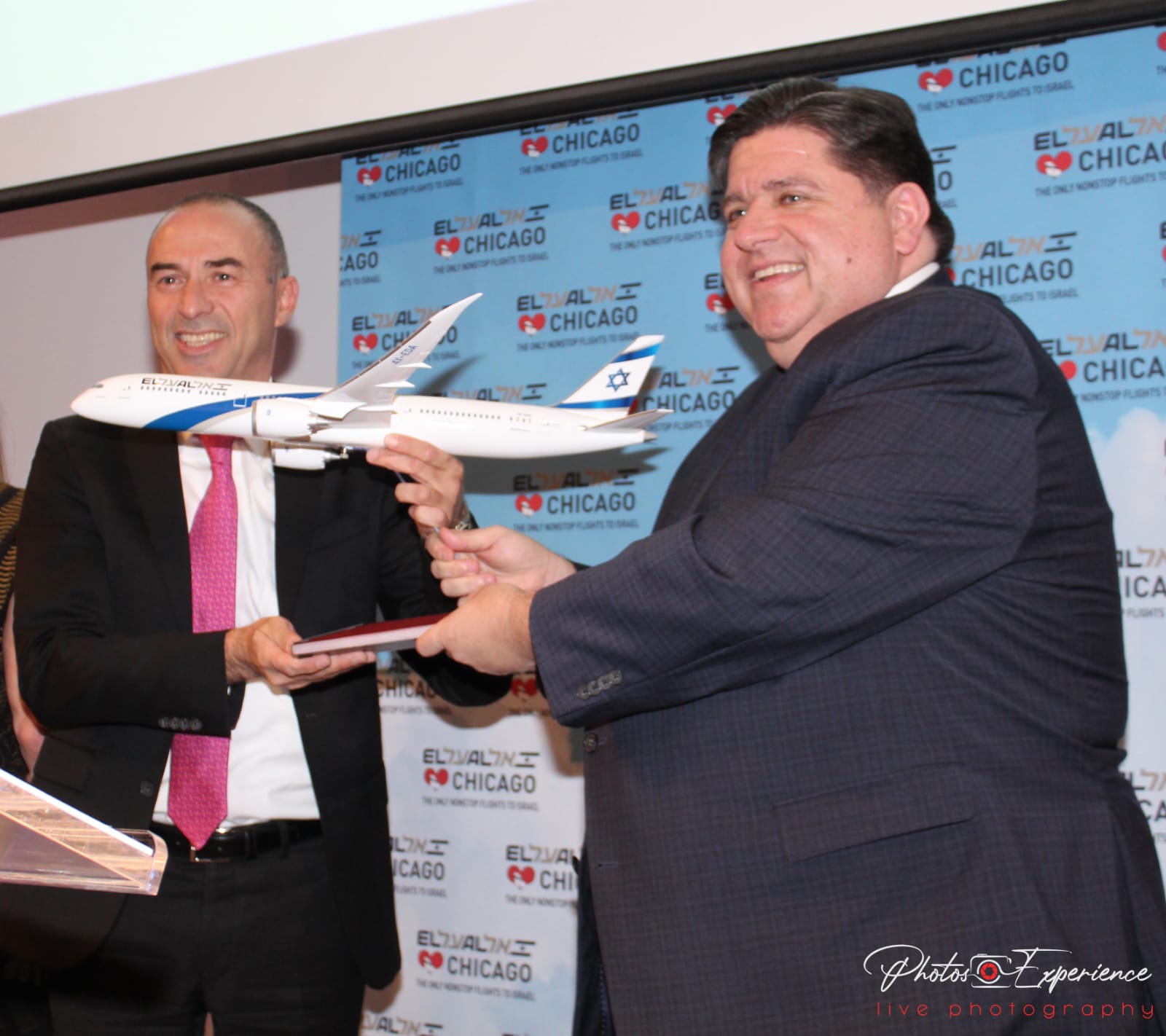 Gonen Ussishkin, El Al's CEO, hosted  Illinois Governor J.B. Pritzker at the launch event celebrating the company's new direct flights to Chicago, USA.
Ussishkin said: "I am excited to launch the new line to Chicago. It is an impressive city with an amazing community. I am confident that the company's new line will be very attractive to Israelis as well as Chicago residents and the region."
Pritzker said, "Opening El Al's new flight line to Chicago is extremely meaningful for us and will allow both parties to strengthen the existing relationship between the states. With every route launch, we open a door for new opportunities. Illinois and Israel hold similar interests in the import and export industries, in technology, academia and culture. I want to thank El Al's team and invite you all to book tickets and inaugurate the new line."
The festive event, which was held in the City of Chicago, was attended by El Al's senior management, including: Mickey Strasburger, VP of Commerce and Aviation Relations at El Al, Yoram Algravelli, El Al's CEO in North America, local businessmen, members of the Chicago frequent flyer club, travel agents, locals, board members of local organizations and more.
During the event, Ussishkin gave a model of El Al's Dreamliner aircraft to the governor.