El Al presents 'Jerusalem of Gold' Dreamliner
El Al unveils unique design of company's 12th Boeing 787-9 Dreamliner aircraft.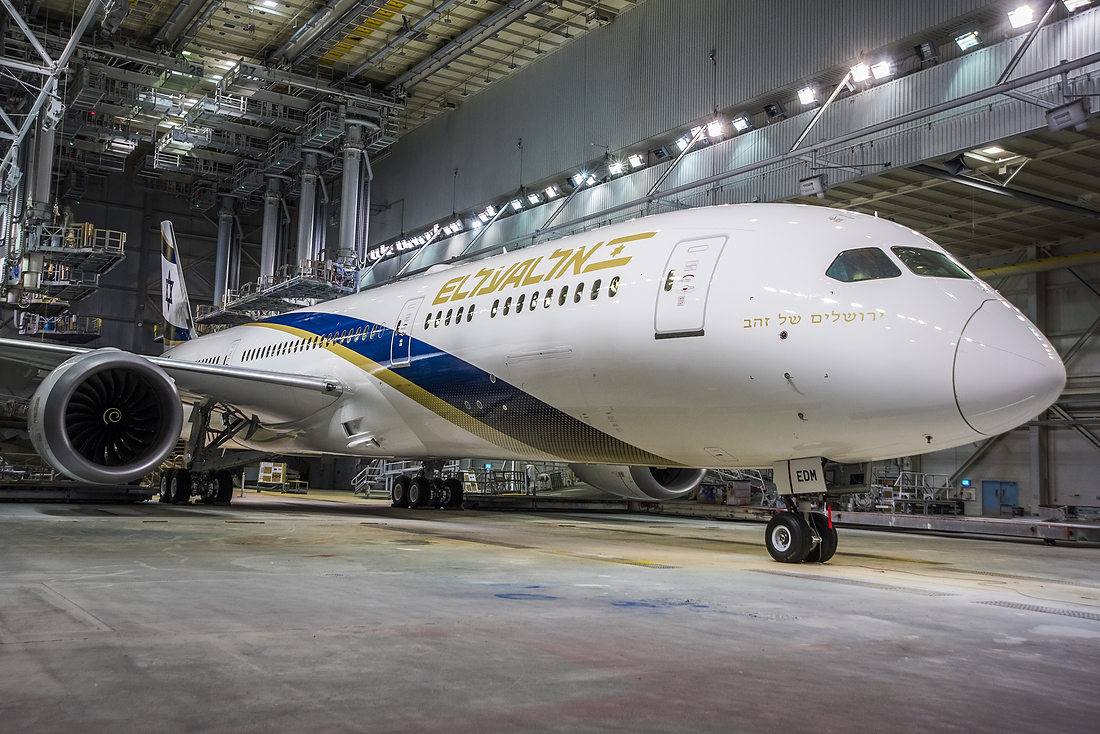 El Al has introduced its new and latest acquisition.
The new Dreamliner aircraft, marked 4X-EDM, will land in Israel on 19.9 and will be called "Jerusalem of gold", named after the city of Jerusalem and as a tribute to a work composed by the late poet Naomi Shemer.
Blue and gold colors are integrated into the design of the aircraft throughout, which includes the Israeli flag mounted on the tail of the aircraft and the company logo in the foreground.
Upon arrival, El Al's 787 airplane fleet will have grown to 12 planes, operated on direct flights to New York and Newark, Los Angeles, Miami, Las Vegas, San Francisco, Toronto, London, Paris and Hong Kong.
Later in the year, and with the company's stock of 787-8 aircraft, they will also start operating on direct routes to Beijing, Bombay, Tokyo and Chicago.