First Direct Flights to Morocco
A holiday at Ben Gurion Airport when two Israeli airlines, Israir and El Al, took off for the first time directly to Marrakech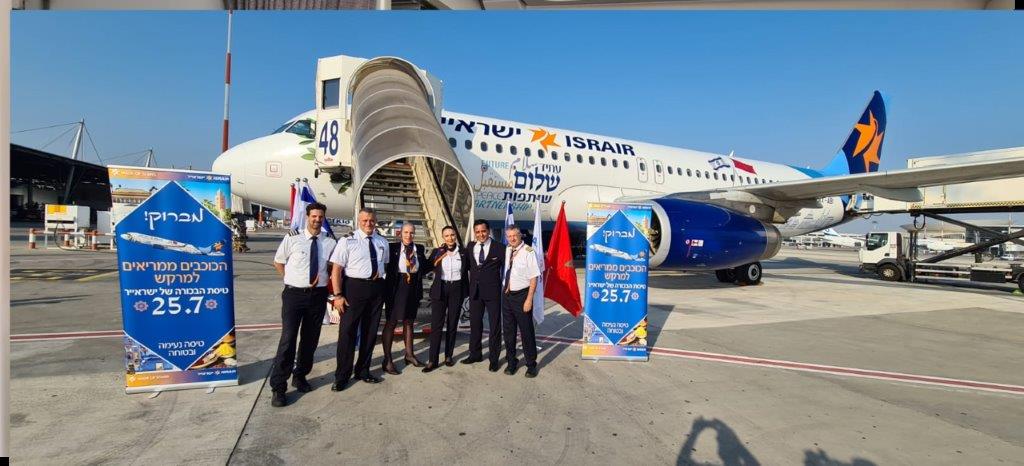 A new destination was opened today (Sunday) for Israelis by direct flight, this time to Morocco and the city of Marrakech. Two premiere flights will take off for the city in the southwest of the country and at the foot of the Atlas Mountains. Israir's first flight took off at 08:15 with about a hundred passengers – one of them also the company owner Rami Levy who flew with his wife and friends. After that, El Al took at 11:20 in a festive ceremony in which Tourism Minister Yoel Razvozov inaugurated the line.
Arkia will also join the Moroccan celebration on August 3rd, so there will be three Israeli competitors on the route that is expected to be in demand, and later this year – the three will also be joined by Royal Air Morocco, which was scheduled to open earlier this year and postponed its flights. El Al will fly to the city of Casablanca on August 10, after which Israir also intends to add the city to its list of destinations.
Flight time to Morocco is about five and a half to six hours. Israir and El Al will operate the flights three times a week. Flights to Morocco will be operated on an Israir aircraft on behalf of Israir, while on a Boeing 737 aircraft on behalf of El Al (although the Dreamliner, a Boeing 787) will be operated on the maiden flight.