Israel inaugurates new international airport
Referred to by some as Timna Airport in light of its location, the official name is Ramon International Airport.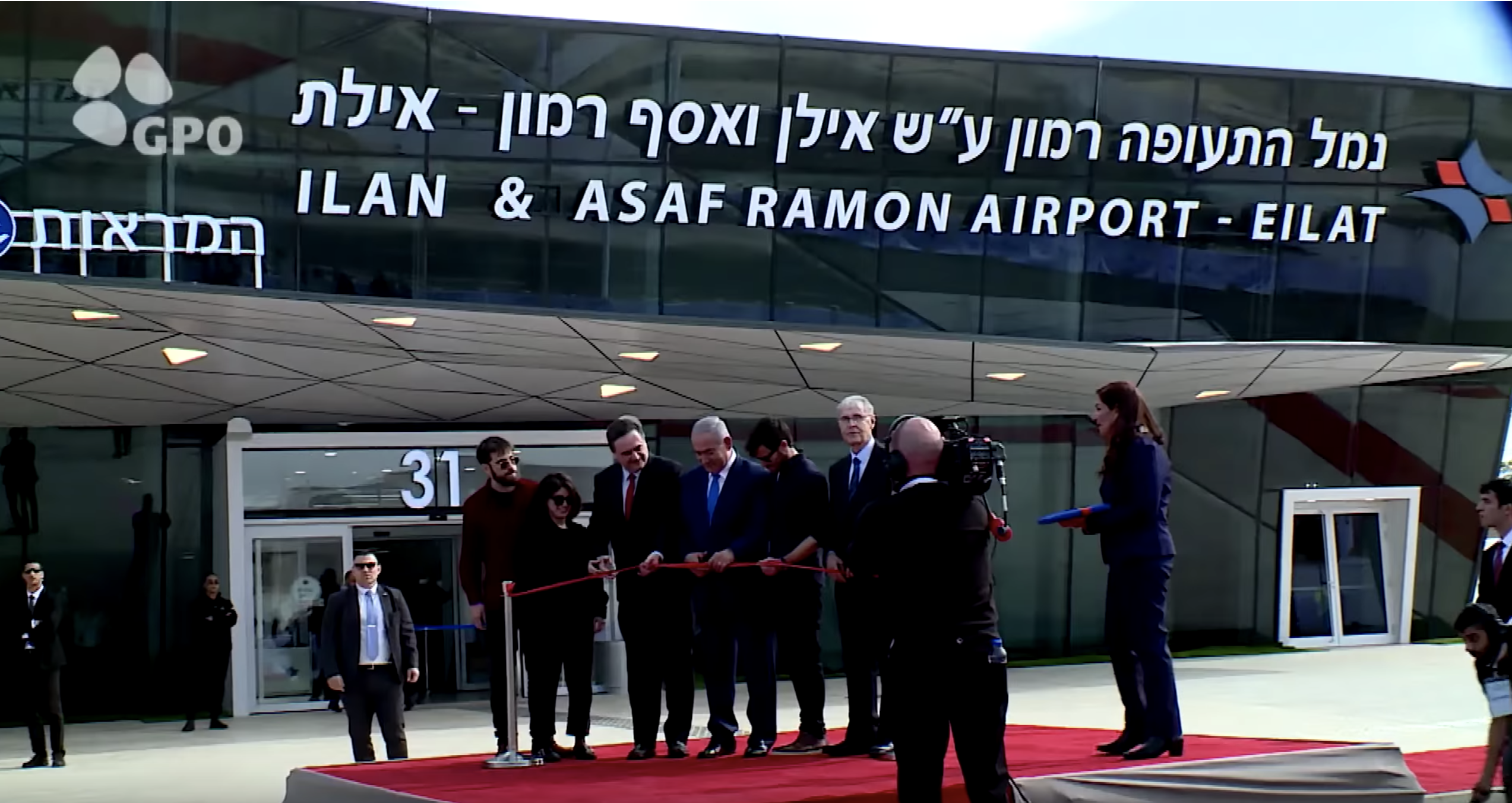 Israel inaugurated its new international airport in Israel's south, replacing the Eilat City Airport and Ovda Airport. The Ramon Airport is set to handle up to 2 million passengers a year upon opening with expansion allowing capacity of up to 4.2 million passengers by the year 2030. After opening, all domestic flights to the old Eilat City Airport from Tel Aviv and Haifa will move to the new Eilat Ramon Airport, whilst the airport will also begin handling low-cost and charter flights from Europe which currently land in Ovda Airport, including flights from Ryanair, WizzAir, easyJet, Transavia, SAS, Finnair, Edelweiss, and Ural Airlines.
The inauguration ceremony was held in the presence of Prime Minister Benjamin Netanyahu, Transportation Minister Yisrael Katz, Israel Airports Authority Director General Yaakov Ganot, the Ramon Family, heads of municipalities and local councils, airline representatives, ambassadors and dignitaries.
Ramon Airport is just 18 km north of Eilat and will eventually be served by a rail link but for the time being there will be shuttles from Ramon Airport to Eilat for the 10 minute journey to the city, Israel's window onto the Red Sea.
The new terminal has been designed using materials which reflect the right natural beauty of the Timna Valley where the airport is located. Many refer to the airport as Timna Airport in light of the location, yet the official name is Ramon International Airport.