The first commercial flight between Israel and UAE from Ben Gurion Airport to Abu Dhabi and over Saudi Arabia
El Al flew yesterday the Israeli and American delegation from Ben Gurion Airport to Abu Dhabi to promote the peace agreement and normalization between Israel and the United Arab Emirates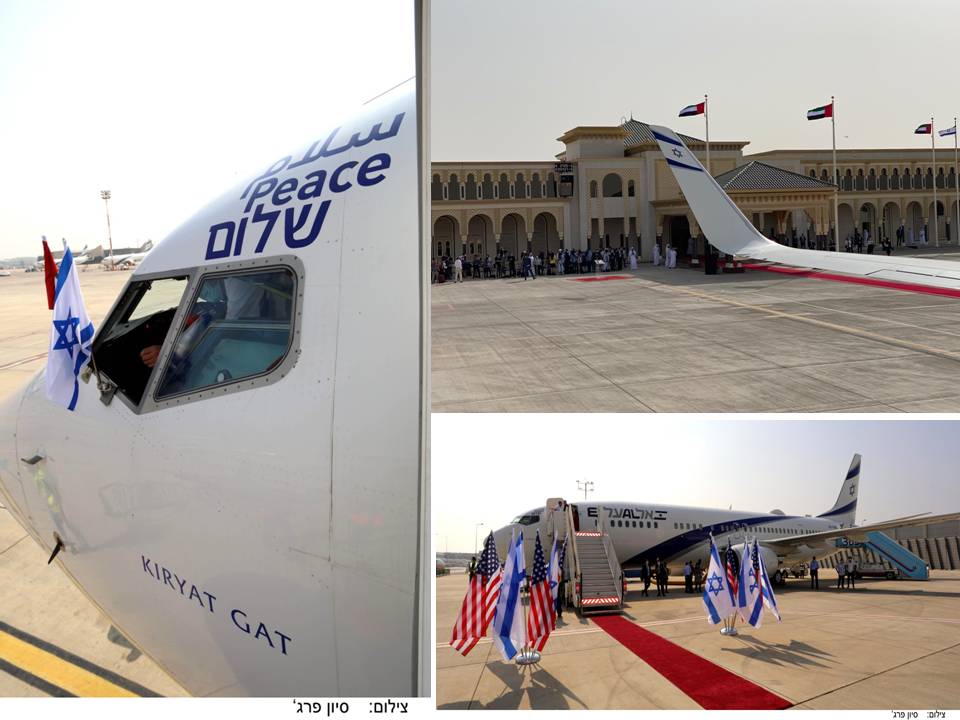 El Al makes another history… The airline made its first flight from Israel to Abu Dhabi, United Arab Emirates. El Al flew the Israeli and American delegation from Ben Gurion Airport to Abu Dhabi to promote the peace agreement and normalization between Israel and the United Arab Emirates.
The company's Boeing 737-900 4X-EHD, named after the city "Kiryat Gat", performed the historic flight.
Flight times:
• Flight round trip – Flight number ELY971, departed from Ben Gurion Airport on Monday – August 31st, 2020, in the morning.
• Return flight – Flight number ELY972, departed from Abu Dhabi on Tuesday – September 1st. 2020, in the morning.