Virgin Atlantic launches London - Tel Aviv route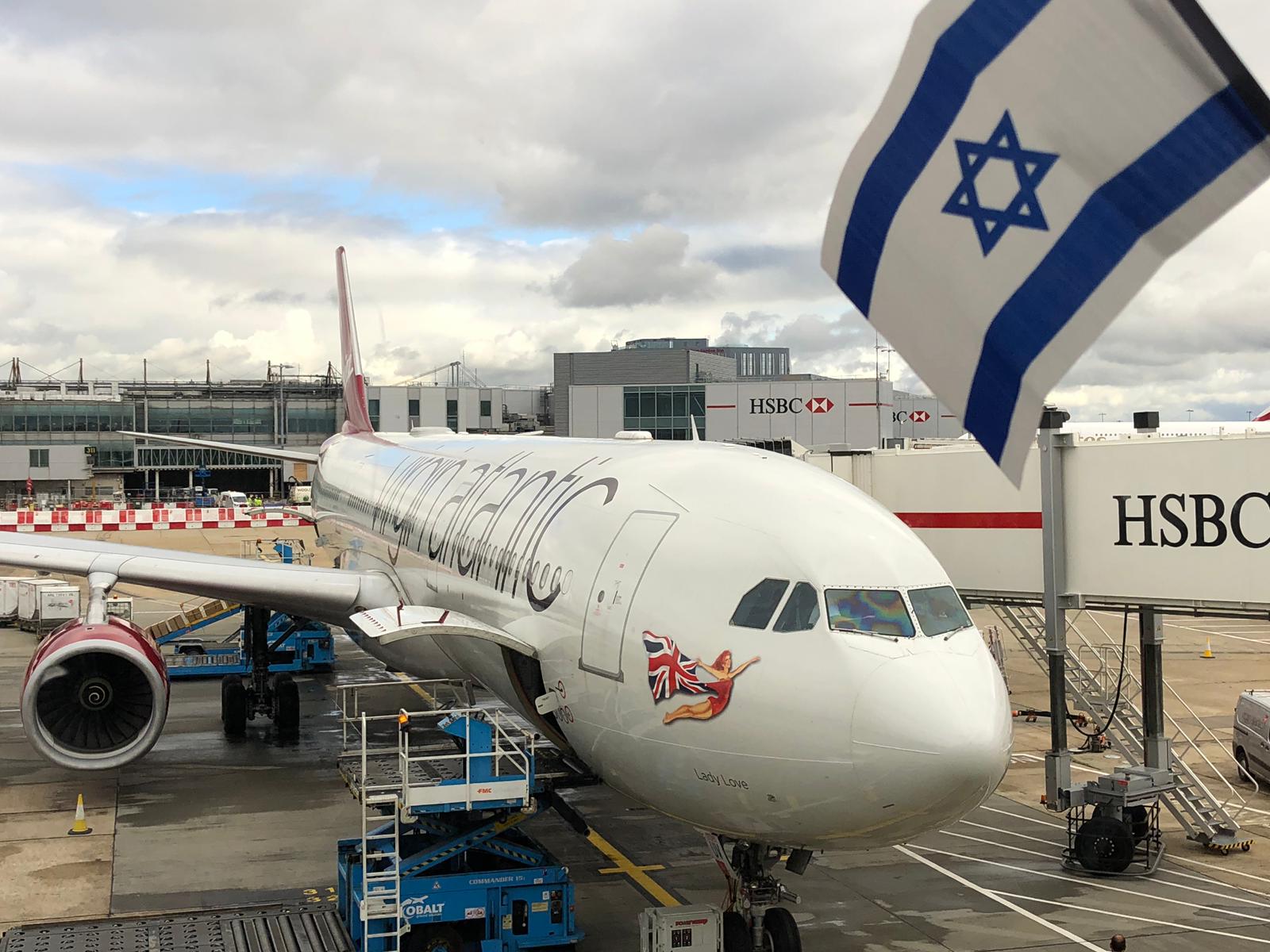 Virgin Atlantic, the UK's second largest airline and affiliated with entrepreneur Sir Richard Branson, has finally decided to start flying to Israel.
The first 300 passengers to fly from Heathrow Airport took part in a launch ceremony held at the gate. At the end of the ceremony, the passengers received a gift box in the iconic red hue identified with Virgin Atlantic with a Hamsa print and the caption "Shalom Israel", a pair of socks specially designed for the launch flight and mini candy representing their two countries: Krembo identified with Israel, and Tunnocks snacks that are especially popular with the British public.
Keep your eyes peeled for more flights and routes as Virgin Atlantic flies to Israel, bringing even more visitors to the Jewish state.