Virgin to serve Israeli menu
The Good Egg Restaurant operates two branches in London.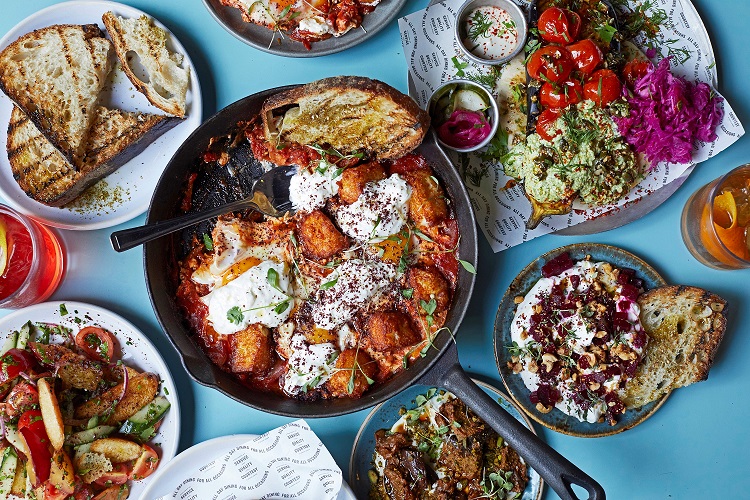 Ahead of the new Virgin Atlantic launch of the new line from London to Tel Aviv on September 25, the colorful airline has announced an original collaboration with the Israeli London-based restaurant The Good Egg, which will be served to the company lounge in the airport and on flights to Tel Aviv in Business and Premium Economy classes, dishes made inspired by the city of Tel Aviv.
The Good Egg Restaurant, one of whose owners is Israeli restaurateur Oded Mizrahi, operates two branches in London in Soho Stoke Newington and was selected to provide a special menu on Virgin's daily flights from Heathrow to Tel Aviv.
Juliet Osalivan, Head Chef at The Good Restaurant Group Egg, said: "The food we serve in our restaurants is inspired by the Tel Aviv food culture. I am delighted to have been given the opportunity to give Virgin Atlantic travelers flying to Tel Aviv a first and unique taste before reaching this amazing destination. it is really exciting."
According to Daniel Kirzner, VP of clients at Virgin Atlantic: "We always like to do things differently and launching the new service on flights to Israel has given us the opportunity to really look at our combined service and see how we can adapt it to Israel's fascinating culture."
Kirzner added, "Working with The Good Egg restaurant is a real change for us and we look forward to presenting our award winning cuisine to our customers."
Among the dishes to be served at the Virgin Lounge at Heathrow Airport:
• Shakshuka – The flagship dish of The Good Egg consisting of boiled eggs, tomatoes, sweet peppers and spices. The dish will be served alongside lemon yogurt and sour cream.
• Health bowl – a nutritious dish of chilli and lemon buckwheat, golden tahini, kale, roasted raw beets, pickled cauliflower and soft egg.