A New Hotel on the Shores of the Dead Sea
Herbert Samuel Dead Sea will open on February 1st, 2022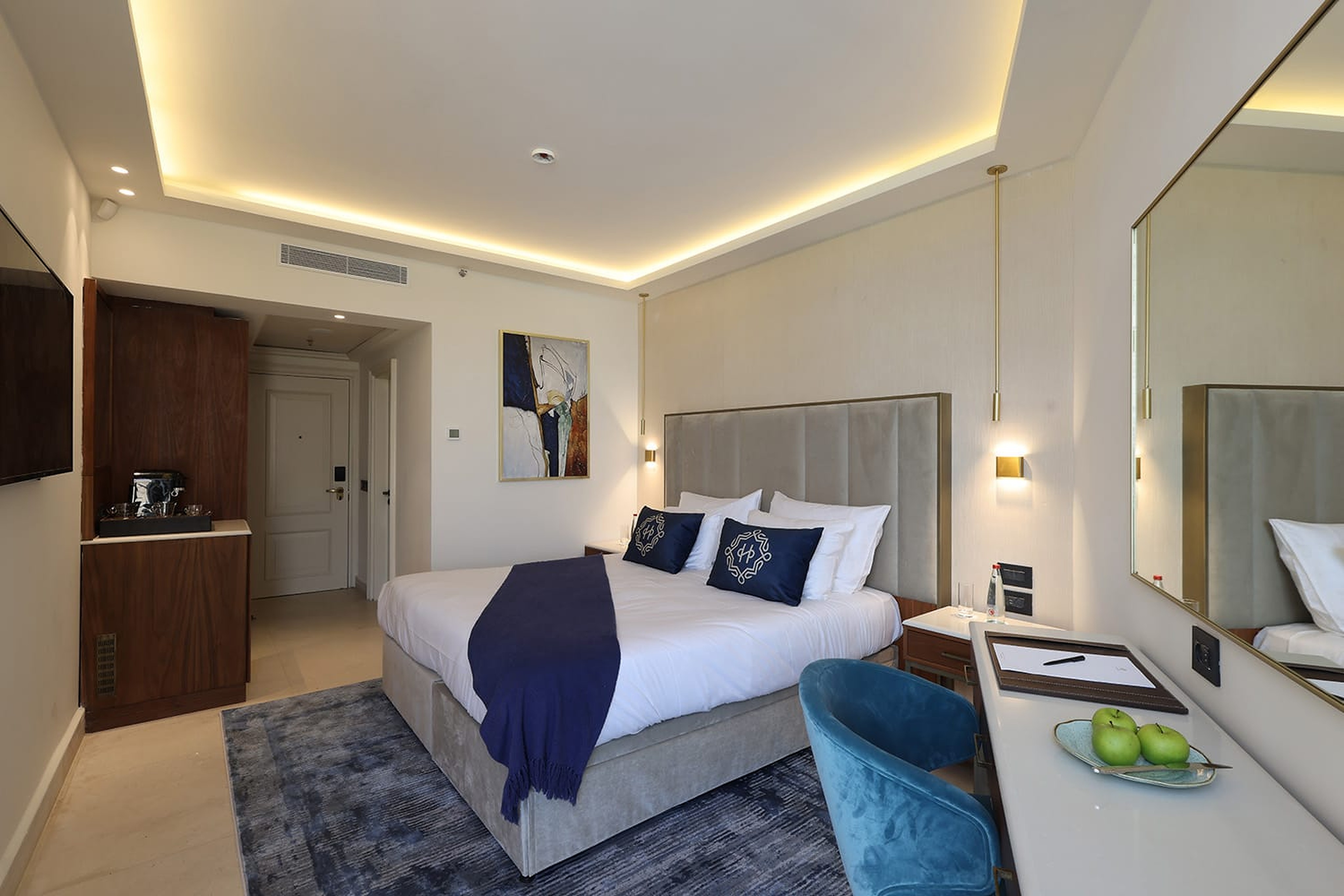 A new Dead Sea hotel is expected to open on February 1st, 2022 – Herbert Samuel Dead Sea, which is the second hotel to by launched by the Nakash Group in the Dead Sea, after the Milos Hotel was launched about two years ago.
"We are very happy to present another hotel in the Dead Sea. I have no doubt that this hotel will also give guests the unique and quality experience, as we do during our years of operation in all our hotels spread across the country, from Herbert Samuel Hotel in the Galilee in the north to our hotels in Eilat. At the Herbert Samuel Dead Sea Hotel, too, we will give our guests our personal and warm treatment at the same time as the hotel's elegance, quality and high level", said Avi Hurmero, CEO of the Nakash Group in Israel.
The new hotel, located next to the shores of the Dead Sea, was built on the foundations of the Hod Hotel, with its highest level of construction and design. The hotel has 205 rooms, most of which have balconies, including 5 suites and rooms with an adjoining pool.
The hotel has a first-class luxury spa complex, which includes 16 treatment rooms, a dry sauna, a wet sauna, a hammam, and a gym equipped with the latest equipment; Indoor saltwater pool, indoor sulfur pool and hot tub; outer pool; bar and restaurant by the pool.
The new hotel also has halls for conferences and events.
It is now possible to book rooms for the new hotel, which will open on February 1st, 2022, for a run-in period, through the hotel website at the following prices: from 800 ILS per night for a couple for accommodation based on bed and breakfast, and 1,180 ILS per night for a couple based on half board.