"Abraham Hostel Eilat" - Opens for Business
The southern hostel of the "Abraham Hostels and Tours" group is open for business. This is the chains' largest hostel with 110 rooms for couples, singles and families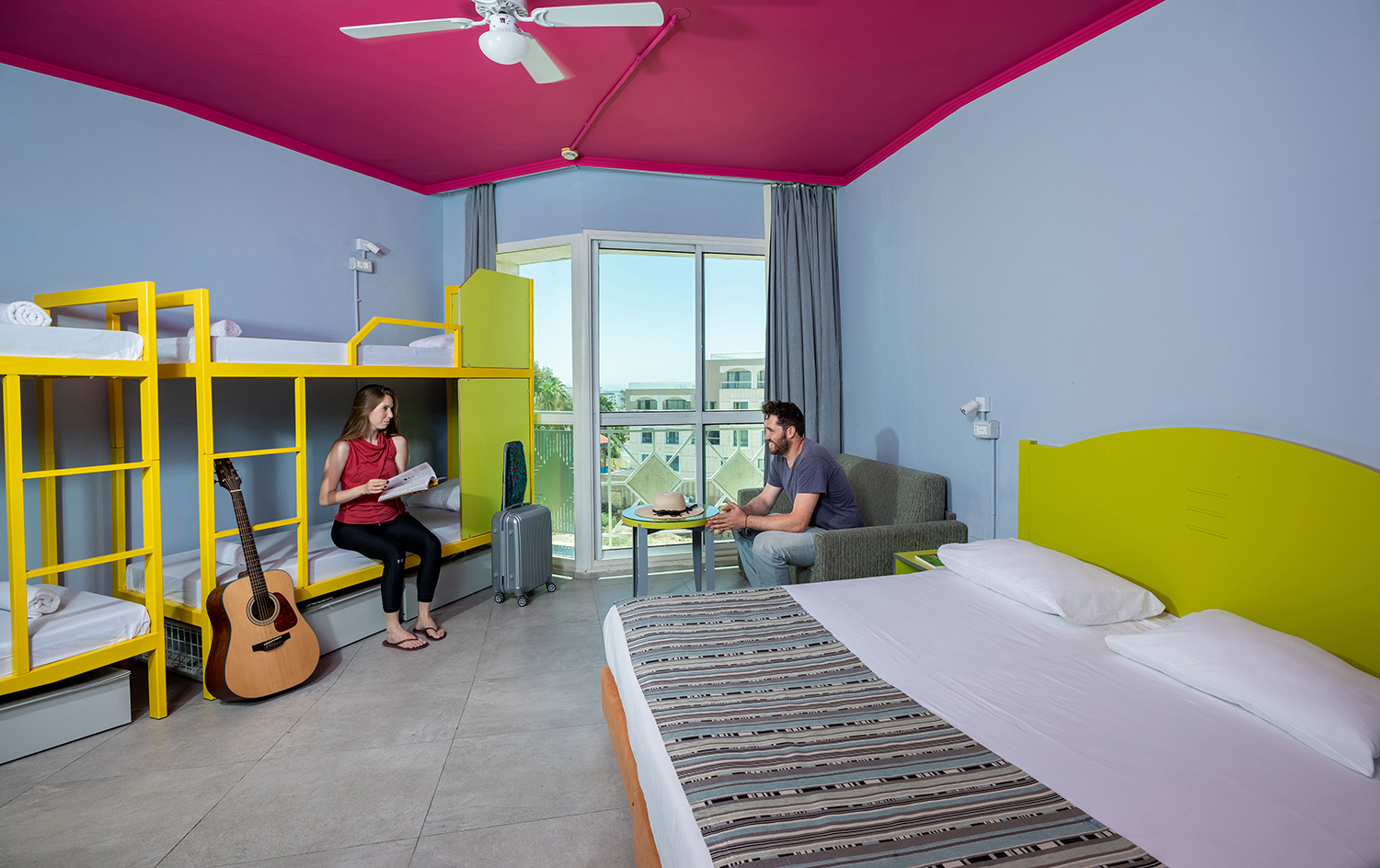 Abraham Hostel Eilat continues the line that characterizes the group that revolutionized tourism in Israel – hostels in a distinctly international color that offer a quality stay experience built of meeting people and facilities at a standard level (without kosher), with an emphasis on tours and activities of the networks' traveling anchor: Abraham Tours Company – tours that are established and promote collaborations with small and local businesses.
Abraham group believes that the new hostel will attract local and foreign audiences, who to date, have not found suitable vacation solutions for them in Eilat, emphasizing a meaningful informal travel experience connected to the local environment, and at an equal price per person.
The group's other concept of tourism is reflected in the Eilat hostel in its design identity – a colorful kaleidoscope that combines the use of natural light with unique lighting that creates a lasting party feeling, combining elements of the worlds of the sea and red sea life. The special and breathtaking design combines unique art in both the double rooms and the common spaces – the spacious lounge, a bright and bouncy bar, the guest kitchen and more.
The hostel has a small pool that is almost a MUST for the summer in Eilat, but also part of all the activities that the hotel will offer – pool parties, performances and musical jam evenings. Guests have access to a kitchen where they can prepare their meals, and common spaces that are an integral part of the stay experience.