AccorHotels announces opening of ibis Styles Jerusalem City Center
The hotel design was inspired by Mahane Yehuda, Jerusalem's historic market.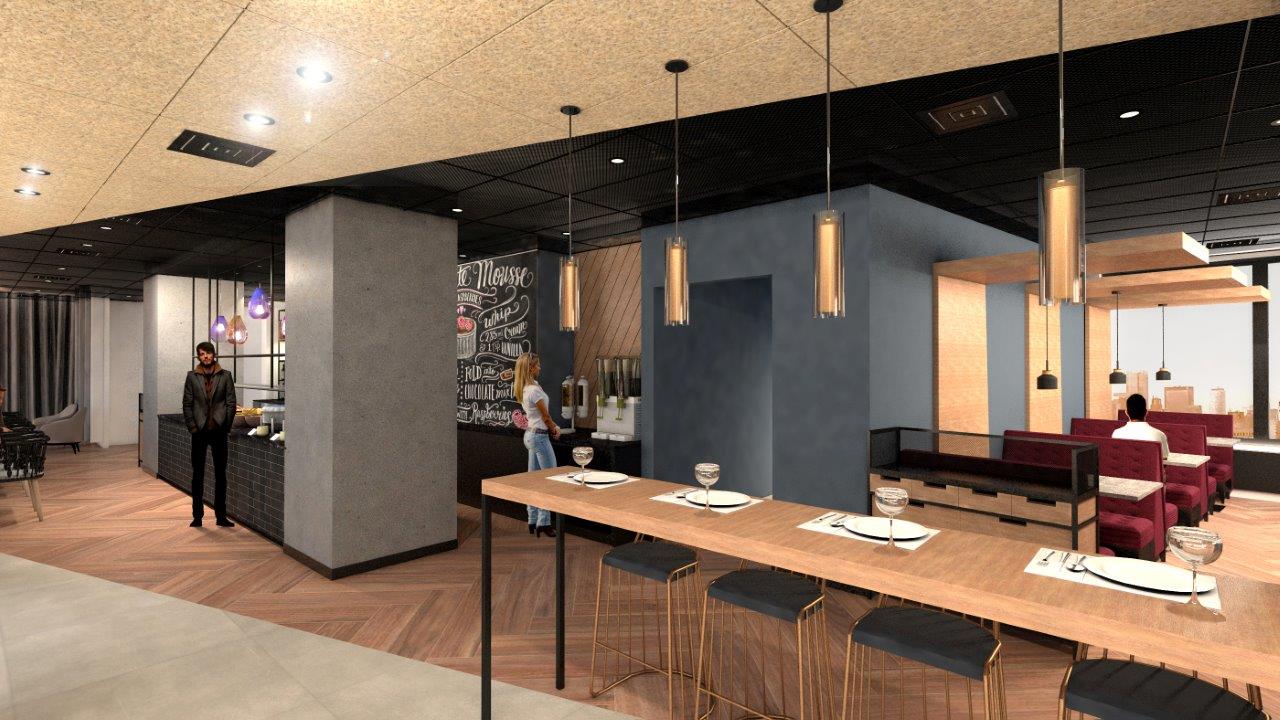 AccorHotels, a world-leading travel and lifestyle group and digital innovator, announces the opening of the ibis Styles Jerusalem City Center Hotel in the heart of Jerusalem at the beginning of 2019. The opening will mark the group's first ibis Styles project in Israel and its third property in the country.
Ibis Style hotel is part of Ibis brand, which includes the Ibis Jerusalem City Center hotel opened last year and is a two-minute walking distance from the Ibis Styles.
Situated in a historic building in Zion Square, this designer 104-room economy hotel is located on the Ben Yehuda promenade and within walking distance of Jerusalem's Old City and its other landmarks. The closest tram stop is less than a minute away. Thanks to its strategic location, the hotel will be an ideal base for exploring Jerusalem's rich legacy: Jaffa Gate, charming Nahalat Shiv'a district, colorful Mahane Yehuda market as well as a range of new museums and other attractions within easy reach.
The hotel design was inspired by Mahane Yehuda, Jerusalem's historic market commonly known as "the Shuk". Featuring vivid colors associated with market fruit and vegetables, guest rooms and public areas are decorated with multiple photo installations showing different scenes from the Shuk's vibrant life.
The hotel offers accommodation in standard and family rooms, mini-suites and rooms with balconies. According to the ibis Styles concept, each room is designed as a living space where one can rest, relax or work. Every floor has an original design completed with modern communication facilities, including a flat-screen TV and multimedia connectivity. The hotel is perfectly suited for families with children. In addition to family rooms, it offers a children's breakfast and restaurant menu as well as welcome gift sets for children.
ibis Styles Jerusalem City Center also features a signature restaurant and a panoramic bar.
In line with the ibis Styles concept, accommodation in any hotel room includes complimentary breakfast and free high-speed Internet access.
"We see great potential for tourism development in Jerusalem and Israel in general and hope that our ambitious plans in this region will be fulfilled. Several hotels in our group are successfully operating here and ibis Styles Jerusalem City Center will be a valuable addition to our portfolio. This is a brand that is able to satisfy the needs of a very diverse target audience – the brand is young, stylish, daring, but also incredibly comfortable and family-oriented. I am sure that it will become popular both with tourists and local residents", says Alexis Delaroff, Regional Director for AccorHotels East (Russia, Georgia, Ukraine, Turkey and Israel).
Background
AccorHotels is a world-leading travel & lifestyle group and digital innovator offering unique experiences in more than 4,600 hotels, resorts and residences across 100 different countries. 
With an unrivaled portfolio of internationally renowned hotel brands encompassing the entire range from luxury to economy, from upscale to lifestyle and midscale brands, AccorHotels has been providing savoir-faire and expertise for more than 50 years. 
In addition to its core hospitality business, AccorHotels has successfully expanded its range of services, becoming the world leader in luxury private residence rental with more than 10,000 stunning properties around the world. The Group is also active in the fields of concierge services, co-working, dining, events management and digital solutions.
Relying on its global team of more than 250,000 dedicated staff, AccorHotels is committed to fulfilling its primary mission: to make every guest Feel Welcome.  Guests have access to one of the world's most attractive hotel loyalty programs – Le Club AccorHotels.   
AccorHotels plays an active role in its local communities and is committed to promoting sustainable development and solidarity through PLANET 21 Acting Here, a comprehensive program that brings together employees, guests and partners to drive sustainable growth.
From 2008, the AccorHotels Solidarity Endowment Fund has acted as a natural extension of the Group's activities and values, helping to combat the social and financial exclusion experienced by the most disadvantaged members of society.
Accor SA is publicly listed on the Euronext Paris Stock Exchange (ISIN code: FR0000120404) and on the OTC Market (Ticker: ACRFY) in the United States.