An Unprecedented Achievement for the Six Senses Shaharut Hotel
The first hotel in Israel to receive certification for the world's most prestigious standard for green construction from the American Green Building Council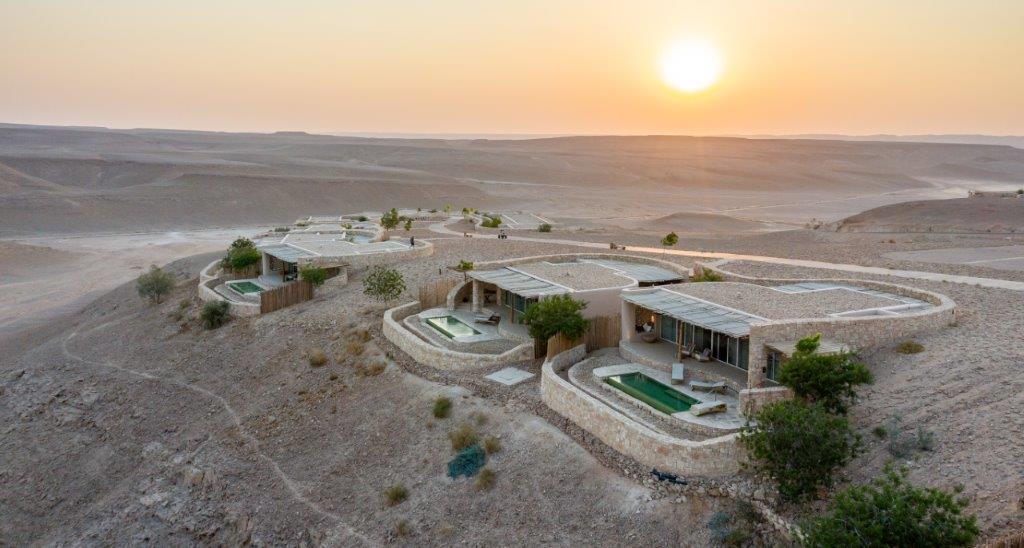 Six Senses Shaharut, the first hotel in the country of the luxury hotel chain Six Senses, set an impressive achievement this week when it became the first hotel in Israel to receive the approval of the American Green Building Council (USGBC) for the LEED standard – which is the most important green building ranking in the world. It should be noted, that with the adoption of the prestigious American standard, Six Senses Shaharut also becomes the first hotel in the world of the prestigious hotel chain Six Senses to receive this honor. This line comes after a few months ago the hotel was the first hotel in the country to receive the approval of the Israeli Standards Institute for complying with an Israeli standard for green construction with a two-star rating.
The impressive achievements in the field of sustainability are the work of a number of people involved in the project, led by the developer, Negev and Galil Ltd., which from the beginning set sustainability goals as a necessary condition for the project and the global Six Senses network. The inspectors achieved the hotel, among other things, through careful planning for savings and responsible management of resources – from local building materials and energy and water efficient systems to advanced control systems that allow waste to be avoided even during the hotel's operation over the years.
Throughout a decade of the hotel's establishment process, the preservation of nature and the environment has been the guiding principle in all the planning and construction processes at the site. The complex was specially built to fit in with the natural topography of the area, while minimizing soil erosion and reconstruction work on the area upon completion of construction. Moreover, most of the construction waste and excavation materials have undergone a recycling and reuse process in the stone walls, walkways, concrete aggregates and more.
It should be noted that the extensive use of the place in areas that are in the open air allows natural ventilation with traditional westerns, which offer effective protection from the intense sunlight, while allowing airflow. In addition, and to allow guests to make the most of the desert sky at night, outdoor lighting has been installed to prevent light pollution at night, while maintaining the natural brightness of the starry sky. Also, when it comes to landscape architecture and landscaping, they have been designed in such a way as to reduce water runoff using traditional desert farming techniques, which promote water retention and penetration into the soil through landfills. The hotel is also particularly careful about avoiding the use of plastic products, recycling organic waste and accessing a variety of desert leisure activities to raise environmental awareness including a special visitor center dedicated to the subject.