Another International Hotel Chain in Israel
Six Senses Shaharut opens its doors to guests near the city of Eilat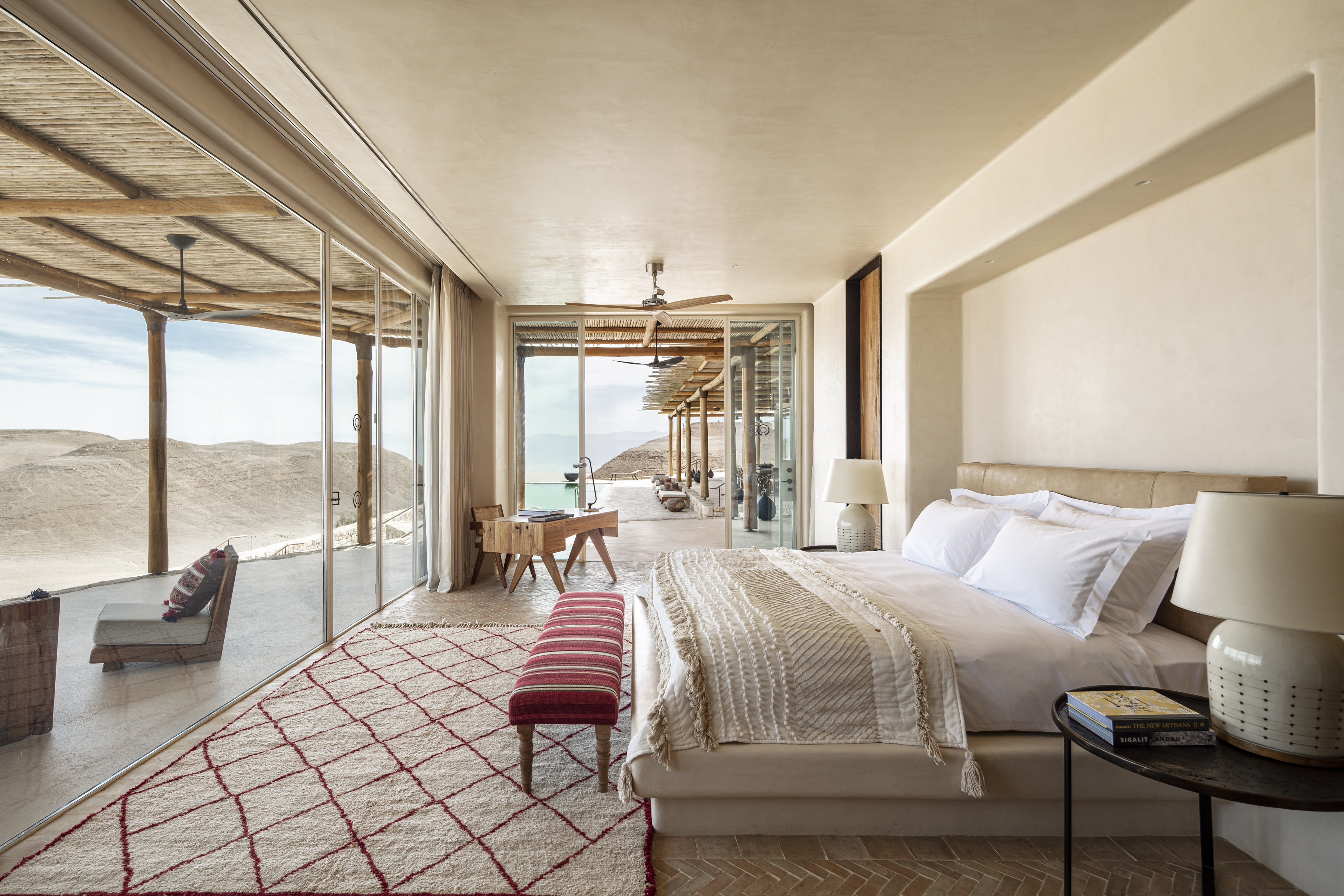 After much anticipation, the international hotel chain Six Senses is opening the gates of Six Senses Shaharut on August 5th, 2021 – the chain's first resort in Israel, located in a secluded area that stretches over a towering hill overlooking the Red Mountains, 60 km north of Eilat – nearby To the settlement of Shaharut.
Just in time for a vacation of a different kind, completely different from anything familiar in the country. The moon-like desert plateau of the Negev is the inspiring setting for the site, which many have heard about and have been waiting for many years.
Design of suites and villas – The 60 villas and suites at the resort are spread over a large area, facing a spectacular view of gorges and desert levels. The excavated units at the edge of the cliff face the wild landscape and feature private balconies and secluded pools, with a minimalist yet multi-layered aesthetic. The hotel's planning and construction were done out of an understanding and ecological thinking adapted to the climate and desert landscape, in order to preserve the special character of the area and offer its guests a unique and different hospitality experience.
Local Culinary Experience – Fresh food from the garden straight to the plate – In an effort to turn every meal at the hotel into a culinary celebration, Chef Amir Kalfon was chosen to win over Six Senses Kitchen, with many years of experience in the culinary field in the hotel industry. The chefs at Six Senses work according to the well-being and health principles of the global chain, creating meals without additives (flavor enhancers, lactose, gluten and sugar) based on local ingredients. Almost all the dishes served there are based on fresh and local produce that comes from the hotel's organic vegetable garden or from the kibbutzim in the area, out of a desire to support the local agriculture in the area.
Extraordinary experiences inspired by the desert – While the place offers all the reasons to stay in its area, seekers of unique experiences will be able to embark on a variety of adventures in a breathtaking desert landscape. Activities offered to hotel guests include camel farms, night camping, star gazing, sunrise yoga workshops, bird watching tours and extreme sports such as: off-road driving, mountain climbing, mountain biking and abseiling, hiking and jeep tours.
Photo: Six Senses + Amit Giron