C Hotels is renewing itself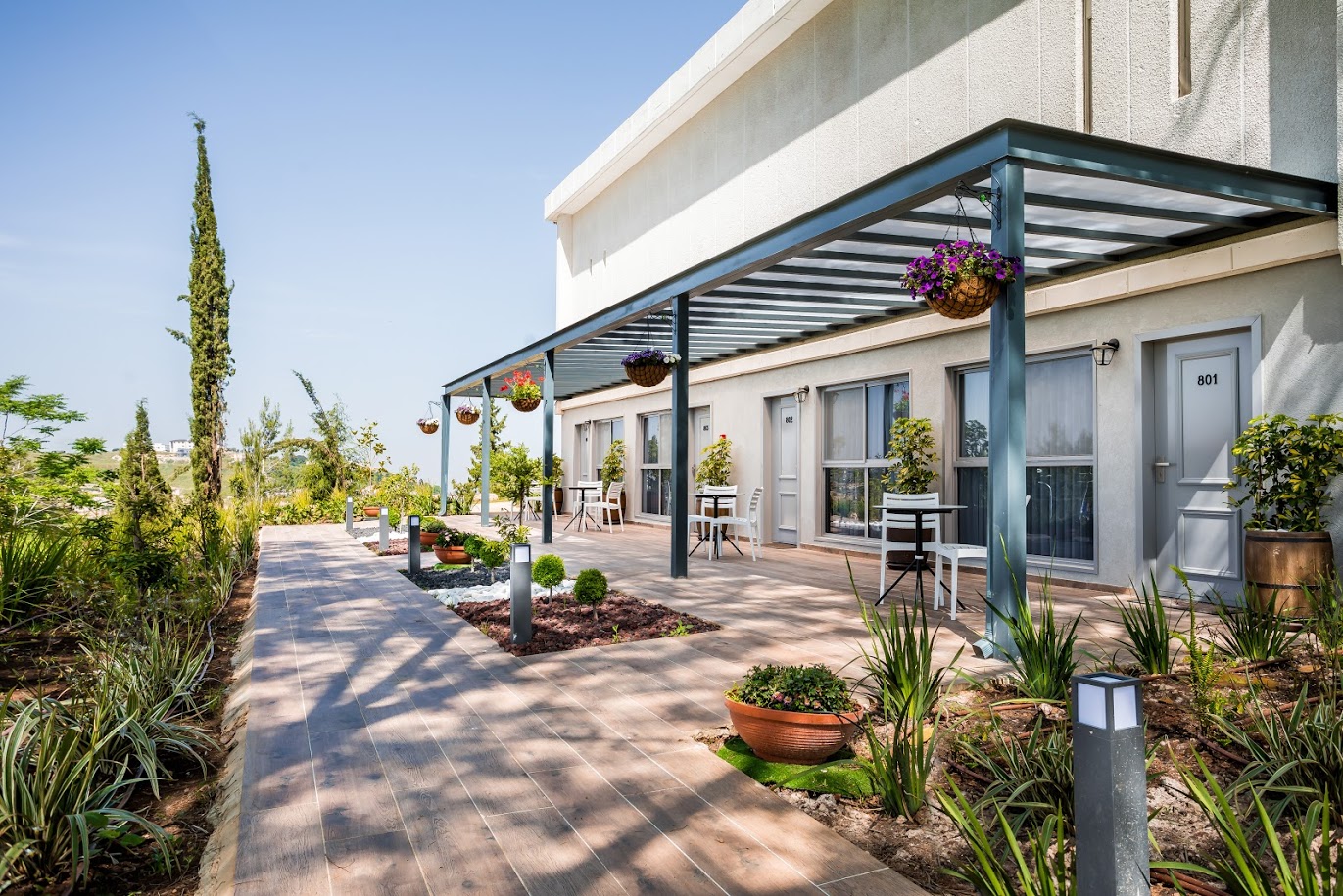 Hotels must constantly reinvent themselves to stay relevant and the C Hotel chain is no exception. The hotel chain has recently added new boutique rooms and conference halls.
Located in the spa resort of the "Hacienda in a forest" located in the Western Galilee (near Kfar Vradim), a five-room boutique complex has been opened with a modern design. A narrow path leads to a pastoral garden against the backdrop of the hotel's setting in the woods. The rooms are suitable for couples and families.
Built as an authentic and enchanting Spanish estate, the hotel combines lush green landscaped grounds with hammocks and swings, a rural pool, sports fields, mini golf, a gym and a children's club. The highlight of the estate is a spectacular spa center located in the heart of the forest and offers a wide range of facilities. All of these complement a unique culinary experience. Fine and rich gourmet meals and rolls in the spirit of the area, a wide range of hiking and attractions around the hotel
Located in the heart of the enchanting landscape of the Judean Mountains, the Neve Ilan Hotel has opened three upscale 35-square-foot suites and four Jacuzzi suites. The suites, a contemporary design with either a garden or balcony, are suitable for double or family accommodation and the Jacuzzi rooms are designed for double accommodation only.
Neve Ilan Hotel is a great option for a family holiday, for a romantic getaway, as well as for prestigious conferences. The hotel's surroundings are full of attractions: restaurants, wineries, canvas houses, marked hiking trails, parks, bike trails and natural woods.
Recently, a new conference hall was built in the hotel overlooking the Judean mountains and leading to a terrace adjacent to green lawns. The hall is for conferences and private events and joins the existing halls of the hotel which is positioning itself as a leading hotel for hosting local and international conferences.
Dudu Oz, CEO of the C Hotels chain, said, "The C Hotels chain now has three hotels nationally – the 'Hacienda in the Forest' hotel offering a vacation in a Galilee atmosphere; the Neve Ilan hotel, a conference hotel that also combines a family vacation experience; and C Hotel Eilat, located in the heart of the eternally sunny city. The hotels offer different hosting experiences to a variety of audiences. We are constantly innovating for our guests by providing them with a unique and special hospitality experience while maintaining strict standards in the chains' three hotels."