CASA boutique hotel takes guests back a century
The hotel is decorated in a vintage and retro style and in the period of last century Europe.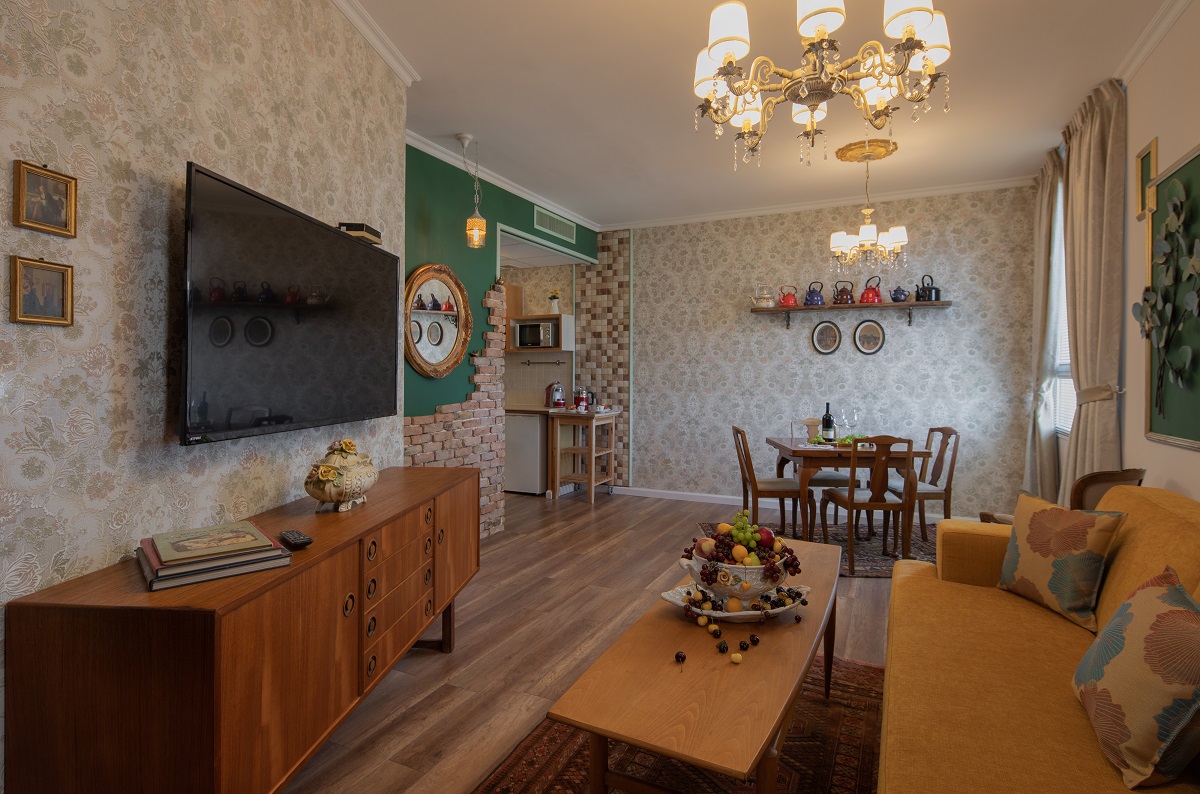 So what's common to a grand piano, tapestries on the walls and spectacular desks? All these can be found at the new CASA boutique hotel which is opening in Nahariya.
The CASA boutique hotel is a newly opened hotel, suitable for guests aged 18 and over.
What sets it apart, is that it is decorated in a vintage and retro style and in the period of last century Europe. Designer Carlos Giovino's design is widely present throughout the hotel and is evident in every corner, starting with the period uniforms, through the hallways and public spaces with the period wallpaper and soothing pastel colors and up to the rooms on each floor, each decorated differently with the story of a single and unique home.
The CASA boutique hotel is located in the tallest building in Nahariya and in a perfect location – near the railway station and Highway 4. This means that there is fast, easy and convenient access to anywhere from the hotel.
The hotel has 59 rooms in a variety of options including, Studio rooms, Superior Studio, Deluxe Studio, suites and the exclusive Spring Suite.
In the ninth floor spa, guests can enjoy a beautifully designed complex and a wide range of body treatments and pampering massages in a pleasant, quiet and intimate atmosphere.
The spa includes a dry Finnish sauna, a gym and a waiting room where you can sit, rest, read and relax.
On the roof of the hotel, the highest point in the area, is a heated swimming pool with panoramic views from Haifa to Rosh Hanikra.
For a light snack or a drink, La Vista Bar is available on the pool floor.
In addition, the hotel offers event halls for exclusive business and private events as well as free Wi-Fi throughout the hotel complex.
Looking for a place to stay that clearly sets itself apart from the rest and strives to make you feel at home? Check out CASA.