Dan Hotels Chain and Midbarya will Establish: Glamping
An alternative desert tourism complex in the concept of cooperative tourism on the southern coast of Eilat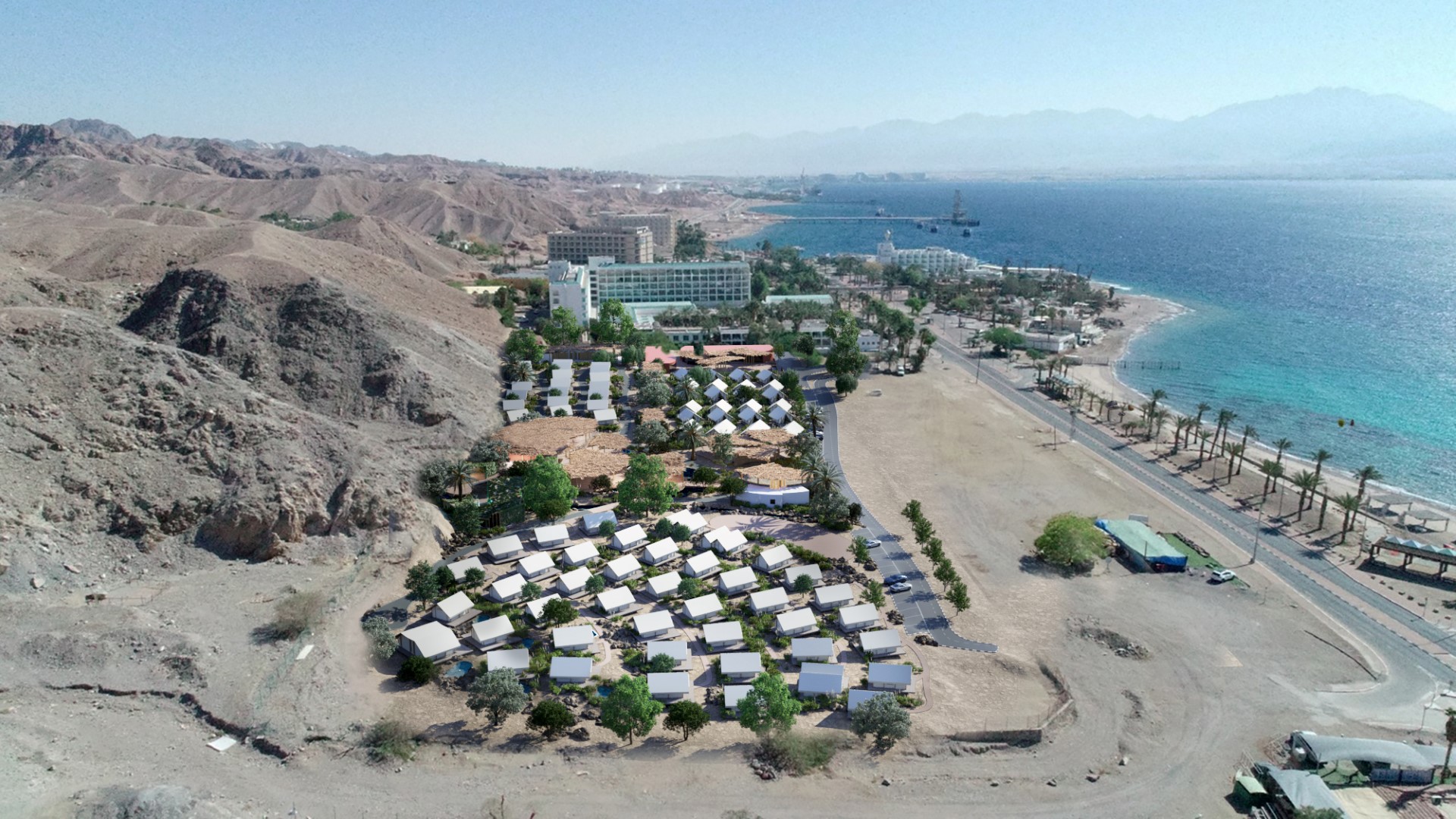 The Dan hotels chain, together with the camel farm that operates in Eilat, Midbarya, and the Israel Conference Company – are the winners of a tender published by the Eilat Economic Company for the construction and operation of a desert tourism complex that combines diverse hospitality styles from basic accommodation to pampering glamping that will address current trends in nature and back to simplicity and authenticity.
Both chains will operate the new complex for a period of 20 years, with an option for the developer to terminate the contract after 10 years. This is an area of 21 dunams, known as the former Carolina complex, on which an innovative tourist complex will be built next to public buildings, such as a dining room / restaurant on the ground floor and a common work space on the top floor.
The tourism complex will be built on the concept of cooperative tourism, which emphasizes experiences and rich content in the common spaces. The developer may include accommodation units of various types, some of which are unconventional based on glamping-style tents. The common areas will include a common space for work or small performances, a central complex that includes seating areas, a restaurant and sunbathing corners, an oasis complex with therapeutic swimming pools, and an attractions complex that includes a cafe, diving center and surfing club, convenience store, classroom and desert sports center.
Accommodation solutions will be varied on the purity of desert accommodation ranging from an independent camping complex, regular and family tents, air-conditioned tents with shared showers and toilets, to luxury tents with private pools featuring a luxury presidential suite. The complex will be built in a tiered construction – the public buildings and the shaded spaces in low pergolas are one storey and allow an open view of the sea.
The project will be designed with a significant emphasis on sustainability and environmental responsibility such as: irrigation system from recycled water, construction and use of local natural raw materials, creation of a microclimate by vegetation, a green complex that will not use disposable tools. The complex will be accompanied by various technological services. By a self-booking app that will allow the locals to get priority in the various attractions, the option of paying with a digital wallet throughout the complex and a digital bracelet.