Daniel Hotel Herzliya introduces extensive renovations
The unique element: a bathroom made of smart glass that turns opaque with the push of a button.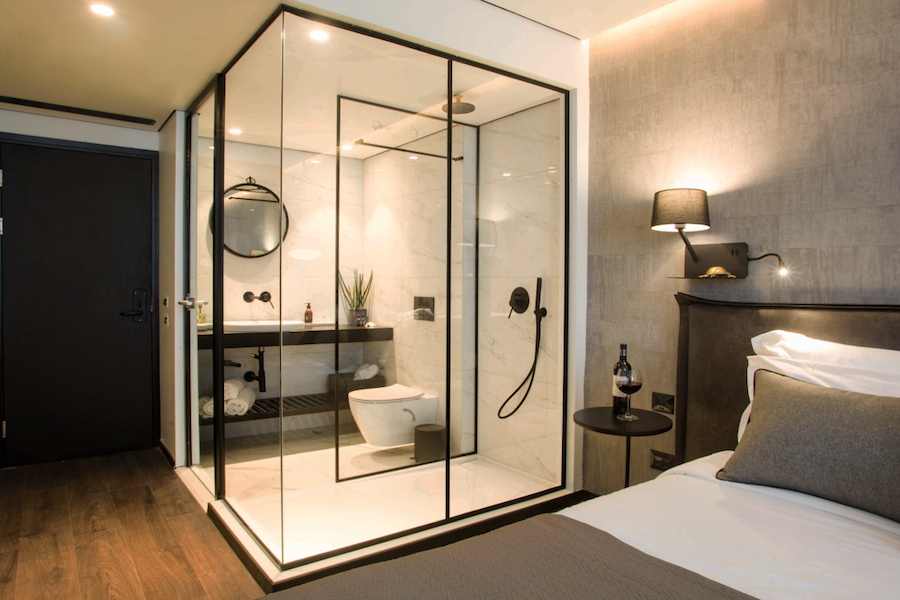 The Daniel Hotel Herzliya of the Tamares hotel chain has completed an extensive renovation of its northern wing. The renovation includes all rooms in the northern wing of the hotel, corridors, elevators and more. The hotel was recently re-opened after extensive and detailed renovation in the northern wing of the hotel. As part of the renovation, led by architect Karen Primer of the AKD office, the hotel's 31 rooms were redesigned and the renovation of the hotel's northern tower was completed. This renovation is part of a comprehensive renewal trend the Tamares chain is carrying out, since the renovation of the Shizen Spa Hotel has recently been completed, its rooms imbued with the Feng Shui concept. This trend also includes the renovation of the spa treatment rooms, which were redesigned in an Asian concept based on the elements of nature: fire, water, wood, earth and metal, which will improve the overall atmosphere and feeling for guests.