Departures: 'Israel welcomes 4 new and noteworthy hotels'
To accommodate the growing number of tourists, Israel is seeing 'several new and noteworthy openings and renovations this year.'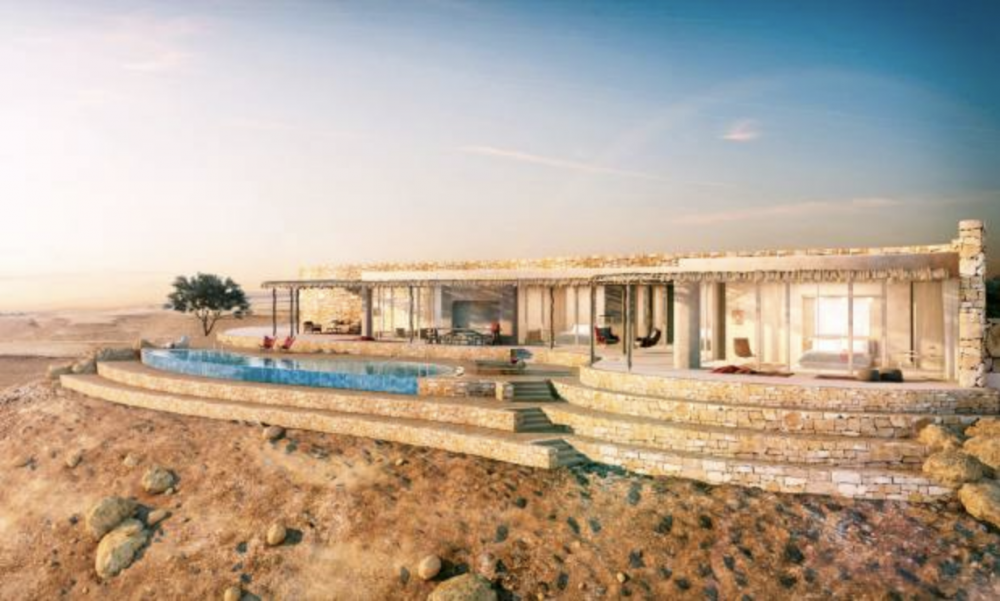 Writing for Departures online travel magazine, Maya Kachroo-Levine asks whether Israel will "overtake Dubai as the must-visit Middle Eastern luxury destination."
Will it? Well, this is highly doubtful, at least in the near future, since Dubai is synonymous with luxury, where many of its residents live in mansions and drive luxury cars. Pretty much every square inch of Dubai offers a luxury experience. The same cannot be said of Israel, which offers a more authentic experience.
Putting that aside for the moment, however, Kachroo-Levine rightfully focuses on Israel's hotels in her article titled, "Israel Welcomes 4 New and Noteworthy Hotels."
She writes: "The rise in tourism in Israel is encouraging an influx of luxe properties primarily around Tel Aviv. Israel tourism has often appealed to the historical or religious North American traveler, but is not as sought after for their cultural or culinary offerings. However, Israel has been a getaway on European travelers' radars for much longer—from the beaches to the burgeoning wine scene.
She also says that to accommodate the growing number of tourists, Israel is seeing "several new and noteworthy openings and renovations this year."
Here are the four she highlights:
Six Senses Shaharut
"Six Senses is slated to open their highly anticipated first Israeli property in fall 2019. They'll have 58 suites and villas on property, an unreal spa, and plan to offer activities like camel safaris, mountain climbing, and off-roading in the desert."
WOM Allenby
"In August 2019, Brown Hotels opens WOM Allenby, a new pod hotel concept adjacent to Tel Aviv's beach promenade. The hotel is comprised of 40 uber-stylish pod rooms and offers a luxe-but-minimal experience for a lower price."
The Schumacher Hotel
"Haifa is a scenic northern Israel town that offers an amalgamation of old-world architecture and modern accents. The Schumacher recently completed their renovation of 40 suites and guest rooms, preserving the historic building while re-upping the modern amenities like the gorgeous sun terrace, gardens, and meeting spaces."
The Daniel Hotel Herzliya
A"long the beach north of Tel Aviv, The Daniel is a hotel catering to the business traveler. Their significant renovation touched up their high-end business lounge and conference center—and there are opportunities for business travelers to unwind at their Shizen Spa and outdoor pool."
There are more luxury hotels in Israel than just these of course, including The Setai and The Jaffa, both of which just opened recently, in addition to the already-existing luxury hotels, such as Mamilla, Waldorf Astoria, the Ritz Carlton and the King David.
Looking for a luxury experience? Dubai might be great, but Kachroo-Levine may be correct in saying that perhaps Israel will one day overtake Dubai.
Time will tell…