Edmond Hotel Will Open Next Week in Accordance with the "Green Pass" Guidelines
After being closed for five months, the hotel provides a perfect vacation spiced with Galilean serenity in the picturesque colony of Rosh Pina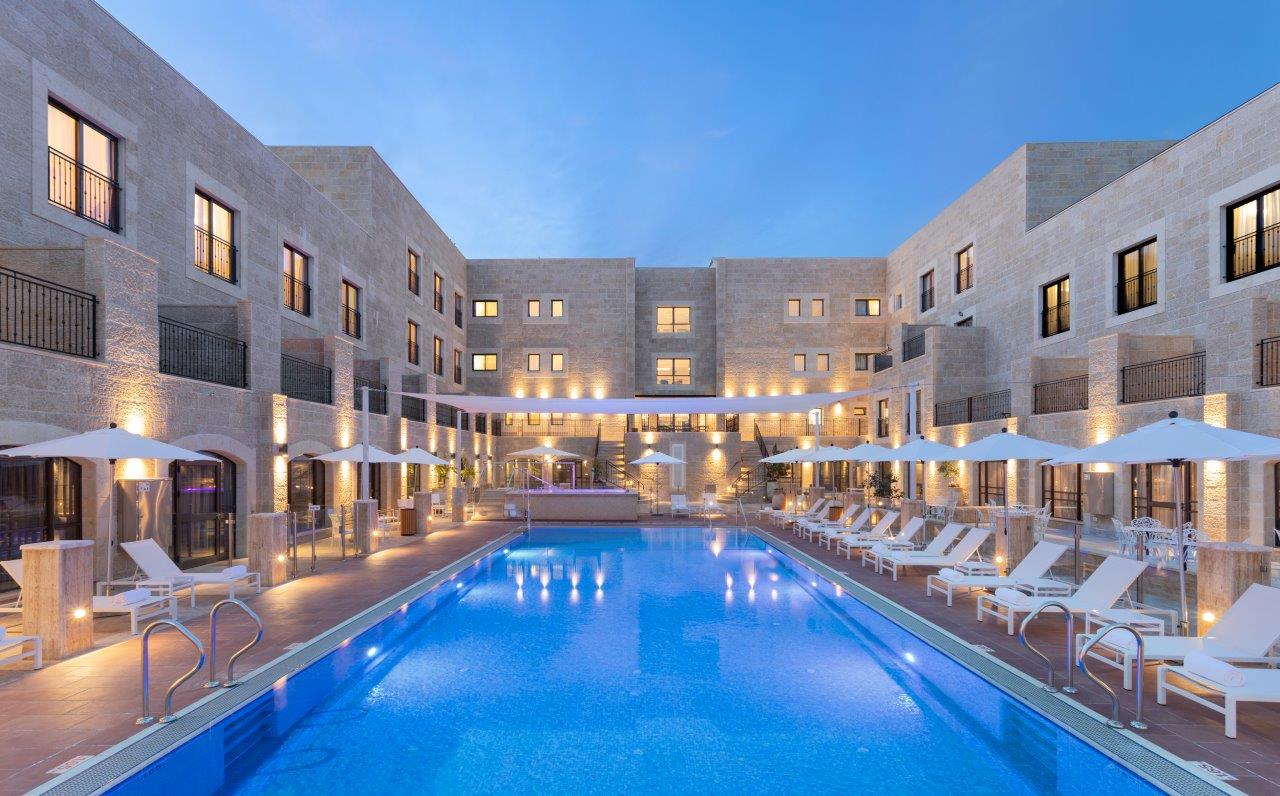 The new Edmond Hotel, which opened a year ago and closed twice due to the COVID-19 closures, offers a pampering hospitality experience at a very high level. The hotel has 66 well-designed and comfortable rooms, the public areas of the hotel are spacious and allow a safe feeling of social distance in accordance with the "green pass" guidelines.
The hotel building surrounds the swimming pool and the hotel courtyard. On the pool floor is the hotel's spa, which specializes in a variety of body and mind relaxation treatments and the state-of-the-art gym (The hot tub and sauna are currently closed due to Ministry of Health restrictions). The reception staff will tailor a guest program to attractions, hiking trails and activities in the north of Israel, according to their personal preference.
At the Edmond Hotel, the accommodation is for adults (children over the age of 14), on a bed and breakfast basis that includes breakfast and dinner at the hotel's 'Victoria' Restaurant – an elegant restaurant that offers a unique gastronomic experience. The restaurant's menu has been carefully designed and combines the best of Galilee produce with classic European sophistication. In the evening you can enjoy a unique wine workshop in the hotel's wine room or have fun in the hotel Lawrence Bar – which specializes in fine drinks and a personalized menu. Near the bar was installed a fireplace for the cold winter days and a library with a variety of books.
Prices: from 1,350 ILS per couple per night in the middle of the week, starting from 1,600 ILS per couple per night on weekends.
For details and reservations at the Edmond Rosh Pina Hotel: +972-4-9064555. Email: hotel@edmond-hotel.co.il, Website: www.edmond-hotel.co.il.