Fattal opening fifth hotel in Jerusalem
Alliance House will be a new boutique hotel in the heart of the capital next to the Mahane Yehuda Market.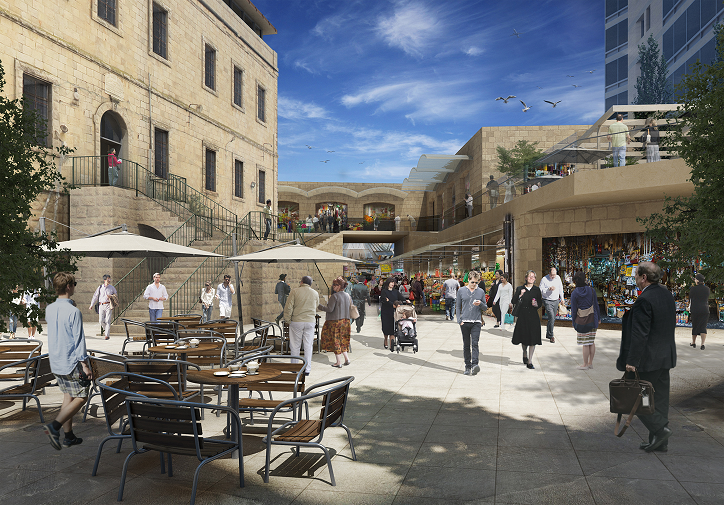 The Fattal hotel chain has announced the establishment of a new boutique hotel in the heart of the capital: Alliance House.
The hotel, which is slated to open in 2022, will be built in the Mahane Yehuda Market as part of the 8-acre compound adjacent to the market and next to the chain's NYX Jerusalem Hotel (which will also open in 2022) with an investment of NIS 100 million. The hotel joins the NYX lifestyle brand in Israel and around the world.
The complex will combine three hotels, residential buildings, shared work spaces and inner courtyards, which in their design will combine past and future while preserving the unique authenticity of the Mahaneh Yehuda Market. As part of the project, 600 public parking spaces will be included for the benefit of the market and visitors to the area.
The hotel, designed by architect Ari Shaltiel, will combine an antique and modern style, which naturally corresponds to the unique and eclectic landscape of Jerusalem. The hotel is expected to have 90 luxurious rooms that will be built in a unique historic building along with the addition of a modern floor that will be built over the existing building. The hotel will include a restaurant on a spectacular patio in the heart of the main building.
Asaf Fattal, Director of the chain's business and the opening of new hotels, stated: "In recent years, we have been looking for additional locations for our new hotels, which are attractive to tourists and Israelis alike. We are confident that the Beit Alliance Hotel will provide an appropriate response and will be an important part of the development and prosperity of the city of Jerusalem and of the Jerusalem Center in particular and we are proud to be part of this development. We have no doubt that the location of the hotel in the heart of the colorful Mahane Yehuda market will attract a unique and diverse audience, one that is interested in an authentic and eclectic boutique experience that connects the worlds of the past and the future, the ancient and the modern – all within touching distance."