Fattal will Establish a Luxury Desert Resort Near Arad
The estimated amount of investment in the project that will be built on the ruins of the mythical Masada Hotel: about 200 million ILS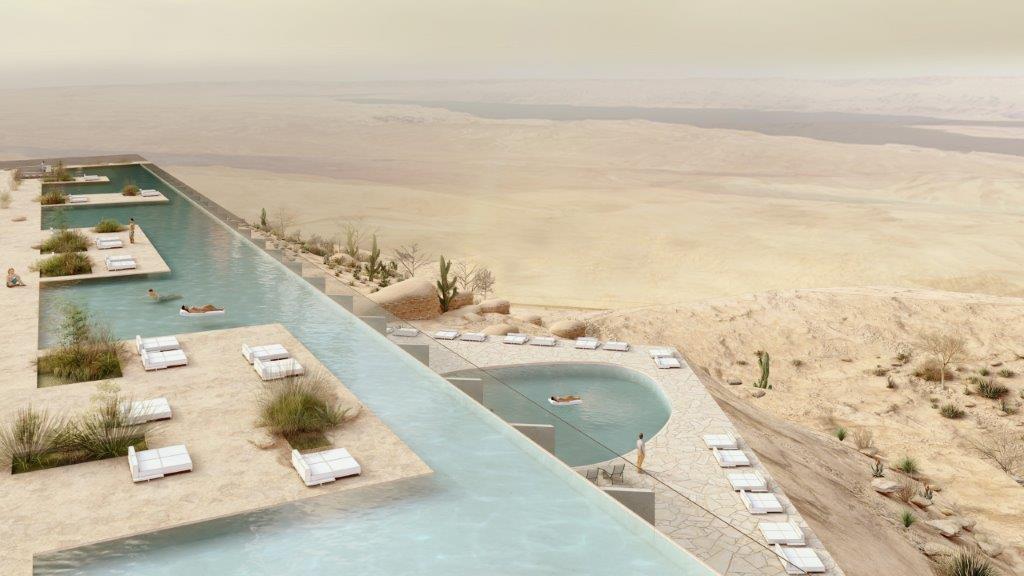 7MINDS – part of the Fattal Group and the Tel Aviv Real Estate Company – White City Buildings, jointly purchased (50%-50%) a plot of land in an area of about 20 dunams in the Judean Desert east of the city of Arad, overlooking a desert landscape and the Dead Sea, on which a luxury 5-star deluxe resort will be built. With a total investment estimated at 200 million ILS, this is a plot on which the mythical Masada Hotel was built in the past, and was completely destroyed about a year ago during a military exercise.
The resort will be run by 7MINDS and is expected to open in about 3 years. In fact, it will be the first in the company's prestigious desert resorts.
The hotel will include 110 large and spacious suites, from 40 sqm to 150 sqm, with balconies and private pools, 3 communal pools, rich spa, space for events and other uses, leisure complex, gym, open and closed public areas and two Chef restaurants.
The "7 MINDS" boutique hotel chain, owned by Fattal (currently 220 hotels in Israel and around the world) and the partners Oren Pascal and Ben Braverman, who actually run it, currently has four boutique hotels in Tel Aviv: "Nordoi Hotel", "Sam & Blondi Hotel", "CUCU Hotel" And the BACHAR HOUSE Hotel", and from 2022 onwards will be joined by six more hotels that are currently under development.