Herods Palaces Hosted the New Miss Universe
Herods Palaces Eilat, hosted the new Miss Universe, Harnaaz Sandhu, from India, who immediately took her new role and came to visit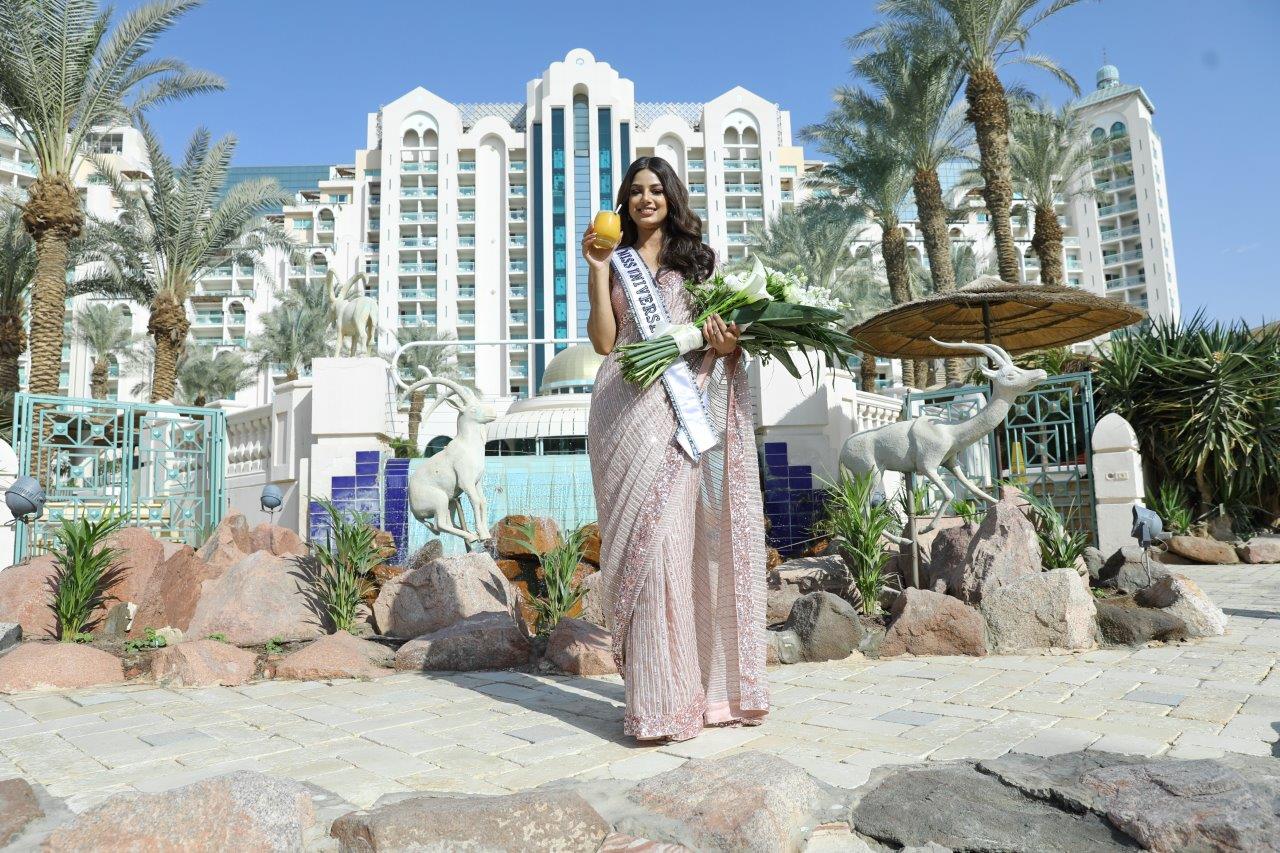 Sandhu, who received a royal reception, as befits her, included a luxurious flower arrangement, fresh smoothies, a luxurious robe with her name emblazoned in gold letters and more, was especially enthusiastic about the hotel's vice president, Sheila Amsalem, and told her she was one of the beautiful women she met.
India's Harnaaz Sandhu was crowned the 70th Miss Universe on Sunday, after a pageant filled with beads, sequins and swimsuits that was also touched by the pandemic and politics.
Sandhu, an actress who is studying for a master's degree in public administration, received the bejeweled crown from last year's winner, Andrea Meza of Mexico, as she wiped away tears on stage.
Sandhu said she was feeling "overwhelmed because it's been 21 years since India got the Miss Universe crown and it's happening right now."
The pageant was held in the middle of the night in Eilat, Israel so it could accommodate the primetime schedule in the U.S., where it aired on FOX late Sunday.