Hotels & Zimmers in the Golan Heights are Back in Business
Accommodation owners report a keen interest and reservations have already been made, after opening their doors today and returning to host tourists, while maintaining the purple badge procedures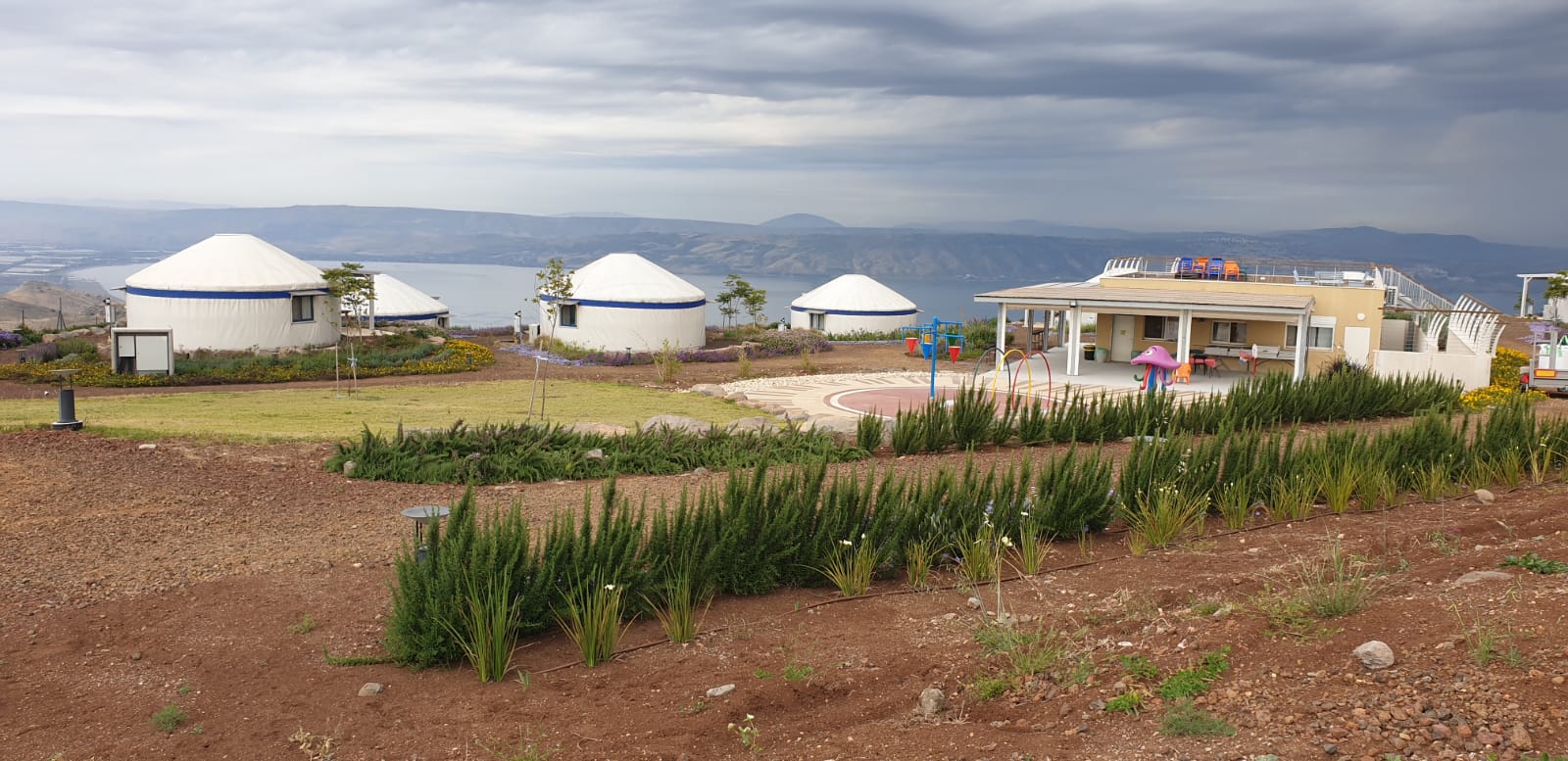 There was much excitement today in the Golan Heights on the occasion of the reopening of the various accommodation, guest houses and boarding houses (zimmers).
The expected relief in the field of tourism, that came into effect and allows the opening of various accommodation complexes, in accordance with the restrictions, has created a growing interest from the Israeli public, who is interested in going on vacation, and prefers family-run accommodation in secluded rooms over homely hotels.
The Golan is abundant with accommodation sites at varying price levels for everyone: B&Bs, khans, camping and glamping sites and solutions for tourists are looking for aeration after a difficult closure period and yet require to maintain their family's health during the vacation. The possibility to go directly from the Zimmer to nature walks, marked hiking trails or simply to sit in front of the unique Golan Heights landscape or overflowing Sea of Galilee is very suitable for the spirit of the period.
The Banias and its Yehudia nature reserves have already opened their doors and are ready to accept visitors – although some of the nature sites require advanced booking.
Oded Porat, Director of the Golan Tourism Division: "The Golan Heights is very energetic for the return of tourists, while meeting the requirements of the purple badge issued by the Ministry of Health. Nature sites have opened their doors to visitors, more sites will open by the end of the week, what guarantees Golan Heights vacationers – an experience and quality content during recreation in the nature".