ibis Styles Hotel introduces 'City Roof Lobby'
Situated in the heart of Jerusalem's city center, the hotel recently added a panoramic lobby with a beautiful view overlooking the entire city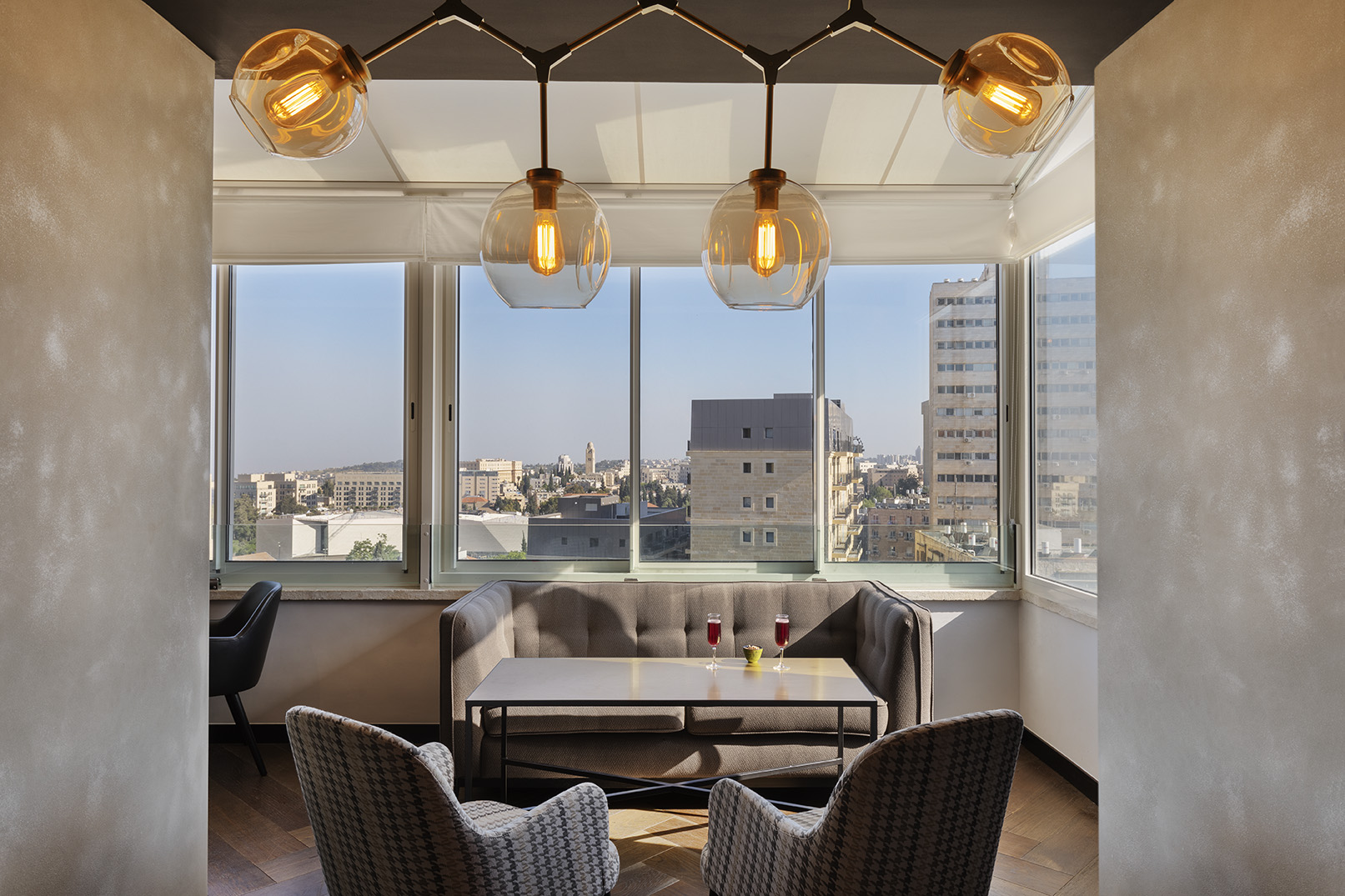 One of the Accor chain's three hotels in Israel has barely been open three months and it continues to produce surprises. The ibis Styles Hotel in the heart of Jerusalem has now inaugurated its "City Roof Lobby" with its panoramic view of Jerusalem, a delicious dairy menu and a phenomenal atmosphere. Chef Noam Nitzan serves up a delicious meal and the Lobby offers a rich choice of alcoholic beverages.
ibi Styles is situated on Ben Yehuda Street, in the center of town and in close proximity to, well, everything, including the Mahane Yehuda Market to the west (a 10-minute walk) or the Old City to the East (also a 10-minute walk).
The hotel has 104 sound-proofed rooms built in a historic building and with the standards of the global ibis brand.