Introducing Hôtel BoBo by Brown Hotels
The hotel features 200 luxurious rooms, elegant conference and event rooms, a large spa, a gym, a private garden in the heart of the city and a rooftop bar-restaurant led by Chef Meir Adoni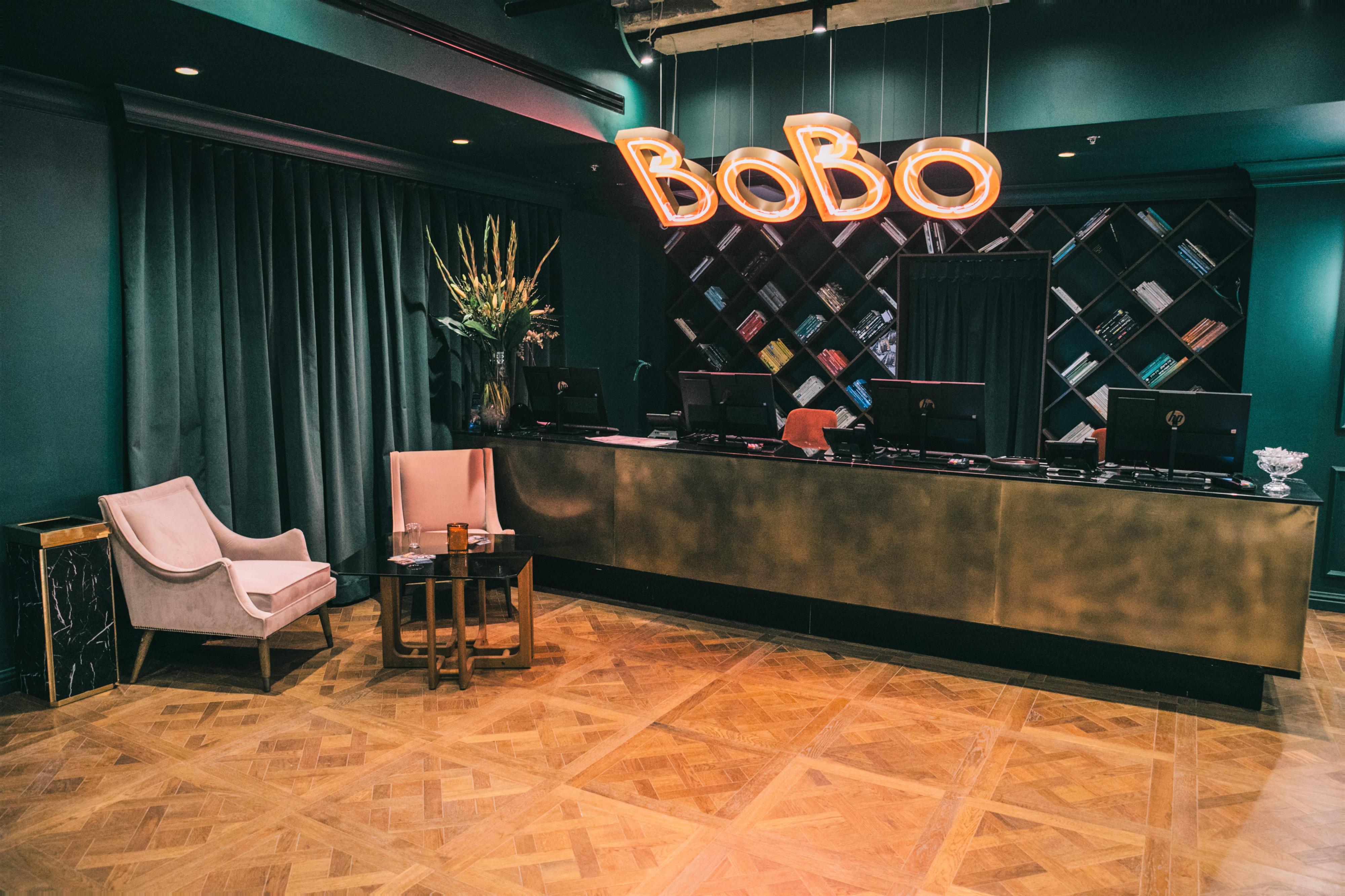 Hôtel BoBo, the flagship hotel of the Brown Hotel boutique hotel group, will open this Thursday, July 2, offering guests an experience of luxury and recreation, designed in the hottest area of Tel Aviv. Located within easy reach of the vibrant Rothschild Boulevard, the center of Tel Aviv's culinary scene and nightlife, the group's largest boutique hotel offers 200 beautiful rooms and suites designed in a unique and original style that blends Bohemian and the comfort and quality of the bourgeois. The inspiration for the whole hotel comes from the worlds of content of the Bohèmein Bourgeois and hence its name – Hôtel BoBo.
Hôtel BoBo is the brainchild of Brown Hotel's creative and development team, inspired by films such as Hair, The Dreamers (Bernardo Bartolucci) and others, along with select professionals, among them Alona Eliasi who designed the hotel, architect Yiftach Arad and branding company Studio Roof.
It is the group's largest and most stylish hotel and is housed in the mythical Hasneh building, which was later renamed the "Menorah House," at 42 Yavneh St., Rothschild. The hotel offers an exceptional Tel Aviv hospitality experience of urban renewal and symbolizes more than anything the upheaval that the downtown is undergoing from office buildings that have been transformed into bustling hospitality centers.
On the roof of the hotel, on the 14th floor, lies the Méli-Mélo restaurant, conducted by Chef Meir Adoni, who has been partnering with Brown Hotels for several years. The esteemed chef connects Israeli-Mediterranean cuisine to inspirations from around the world, and especially Japanese and French cuisine. The place will function as a decorated restaurant in the early hours of the evening and as a sexy lounge at night (the rooftop restaurant is not kosher).
Located in the heart of Tel Aviv's business district, Hôtel BoBo offers a convention center and events center for up to 200 people (in accordance with Ministry of Health guidelines) as well as other business services.
Photo: Orit Pnini