Isrotel: Mizpe Hayamim hotel to reopen around June
This unique hotel in the Galilean nature reserve will offer 115 rooms and suites that have been renovated from the ground up.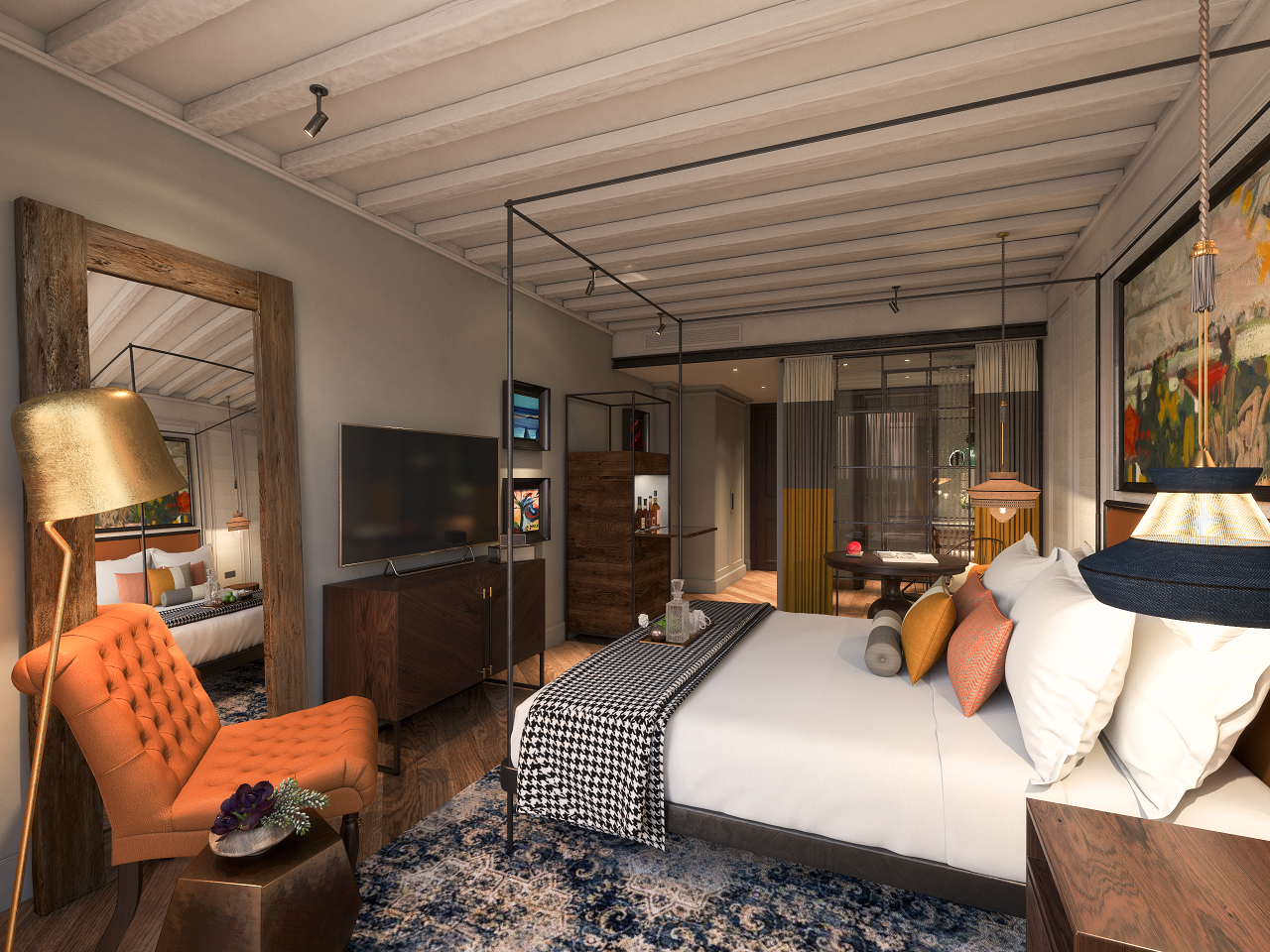 Isrotel Hotels expects the Mizpe Hayamim Hotel to open towards the end of June, after a complete renovation of the network's foundation in the past year.
Isrotel bought the hotel three years ago for a total cost of 120 million shekels, with the aim of adding it to the luxury hotel group, which includes the hotels: Carmel Forest Spa, Beresheet on the edge of Ramon Crater, Jerusalem, 'Kramim' in the Jerusalem hills, 'Royal Beach Eilat' and 'Royal Beach Tel Aviv'.
Mitzpe Hayamim will preserve its unique nature as a Galilean nature reserve and will offer 115 rooms and suites that have been renovated from the ground up, a 100-square-meter isolated presidential villa with a private pool, all of which are designed to allow you to enjoy the magnificent view of the Galilee, Rosh Pina, the Sea of Galilee and Hermon.
The hotel features an organic farm and livestock, which produce a large selection of quality cheeses, vegetables and fruit from which jams and driers are also infused with tea and herb infusions. The farm provides fresh seasonal raw materials to the hotel and are served in the hotel's 'farm to table' restaurant.
The buildings are surrounded by green vegetation, and the paths leading to them invite guests to stroll along them and enjoy the pastoral scenery and the smells of flowers and spices. Between the paths and flower beds, there is a beautiful ecological pool with a wide wooden deck for resting and relaxing. The pool area is perfect for social events, cocktails and receptions.
Lior Raviv, CEO of the Isrotel chain said: "Mitzpe Hayamim, at the end of the renovations, will truly turn into a pearl and natural treasure that provides the best hospitality and spa experiences in Israel, as Isrotel knows in each of its 19 hotels throughout the country. The upgrade in the hotel brought it up to the quality and service level of the luxury group in the chain." He added, "This is undoubtedly a significant addition to the luxury hotels and the chain in the north. Mitzpe HaYamim joins the Carmel Forest and Kramim hotels and together they will lead the industry of spa hotels in Israel."
In addition, on the lower level of the Mitzpe Hayamim hotel, the newly renovated spa area provides a relaxation space, including 20 innovative treatment rooms that offer body, health and beauty treatments, a waiting room, a cozy rest room, a semi-heated indoor Olympic swimming pool, a light and wet sauna, a very spacious outdoor Jacuzzi facing the Galilean landscape, a 24-hour gym overlooking the landscape and a gift shop that offers a range of beauty and lifestyle products, clothes, jewelry and more.