Kedem Hotel to open in May
Kedem Hotel comes to provide a response to the need for another hotel experience with unique content.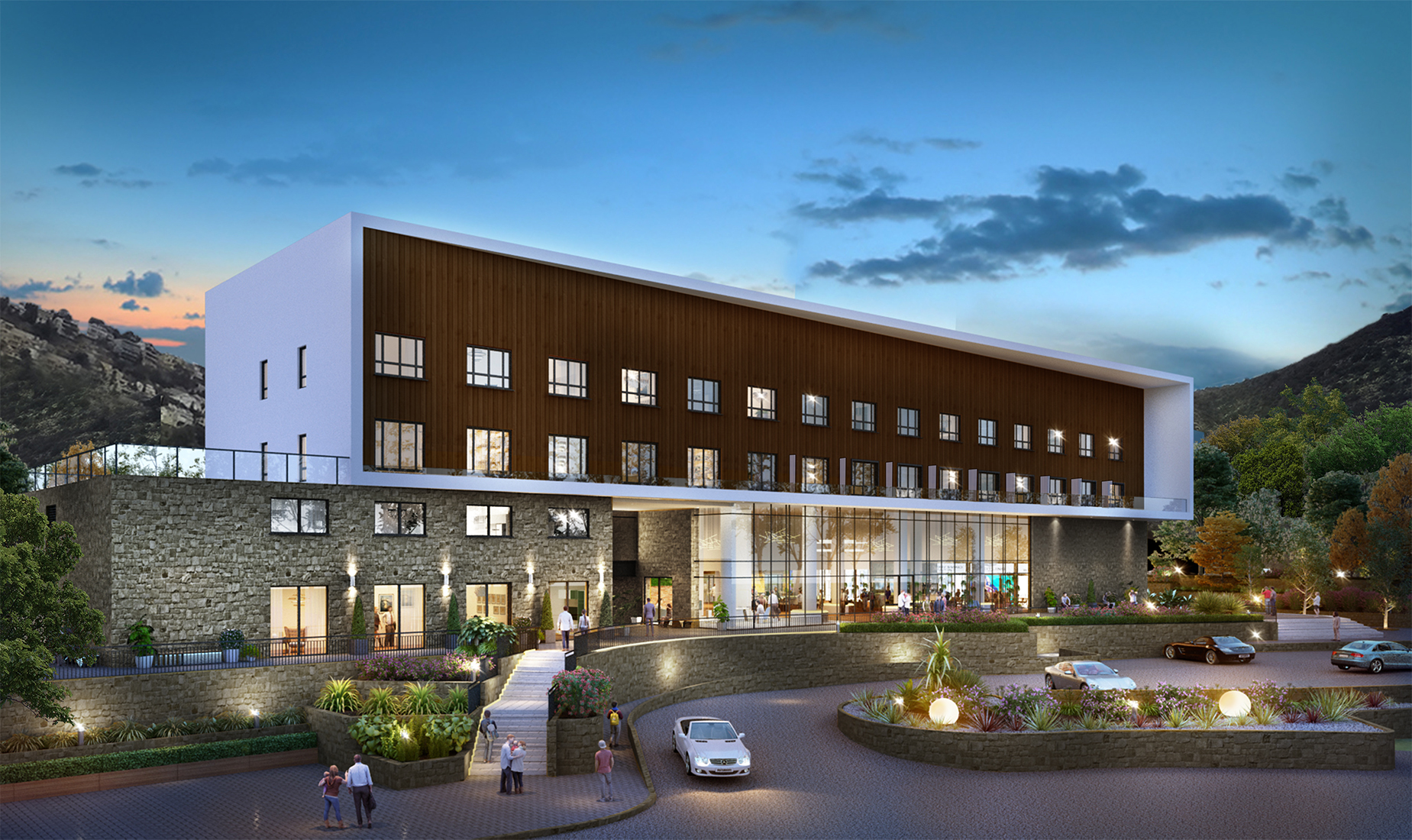 The Shitit Group, owned by Shalom Shitrit, has announced that the hotel it is building on the slopes of the Carmel Forest, the Kedem Hotel, is in advanced stages of completion and is expected to open in the spring.
The Kedem Hotel is a nature-friendly hotel that integrates the surrounding environment as part of the overall leisure experience along with the facilities and services of the hotel. The hotel hopes to serve as a magnet for health tourists, with an emphasis on providing a "home for body and soul", an intimate and quiet hotel with no cell phones allowed and only for ages 18 and up.
The hotel is a tourist resort and is planned as an ecological hotel overlooking the Carmel Mountains and the Mediterranean Sea. The central wing of an area of ​​4,000 square meters will include a dining room, kitchen, lobby, reception desk, bar, small pool, spa facilities, treatment rooms, gym, and 61 guest rooms and suites.
The hotel will operate a spa and treatment rooms alongside body and soul workshops such as yoga and meditation, detox, breathing workshops and more, and will function as an intimate and pampering hotel.
According to Shitrit: "Kedem Hotel comes to provide a response to the need for another hotel experience with unique content, a health hotel for healthy people. The hotel is located on the slopes of the Carmel Forest and was built as a resort hotel with all the necessary options. It will also be a hotel that offers individuals and groups personal empowerment and strengthening of the body and soul. The thought is that every person will periodically devote a week to personal empowerment. We aim to create another hotel experience. The intention is to open the hotel already on Passover this year and allow people to have this experience during the Passover holiday, "added Sheetrit.
The "Shitit" company of the Sh. Shitrit Ltd., is celebrating its 30th anniversary. Over the past decade, the Group has carried out over 350 projects throughout the country, including public and private construction, project development, urban renewal and more.