King David Hotel to host world leaders
They will arrive in Israel to mark the 75th anniversary of the liberation of Auschwitz.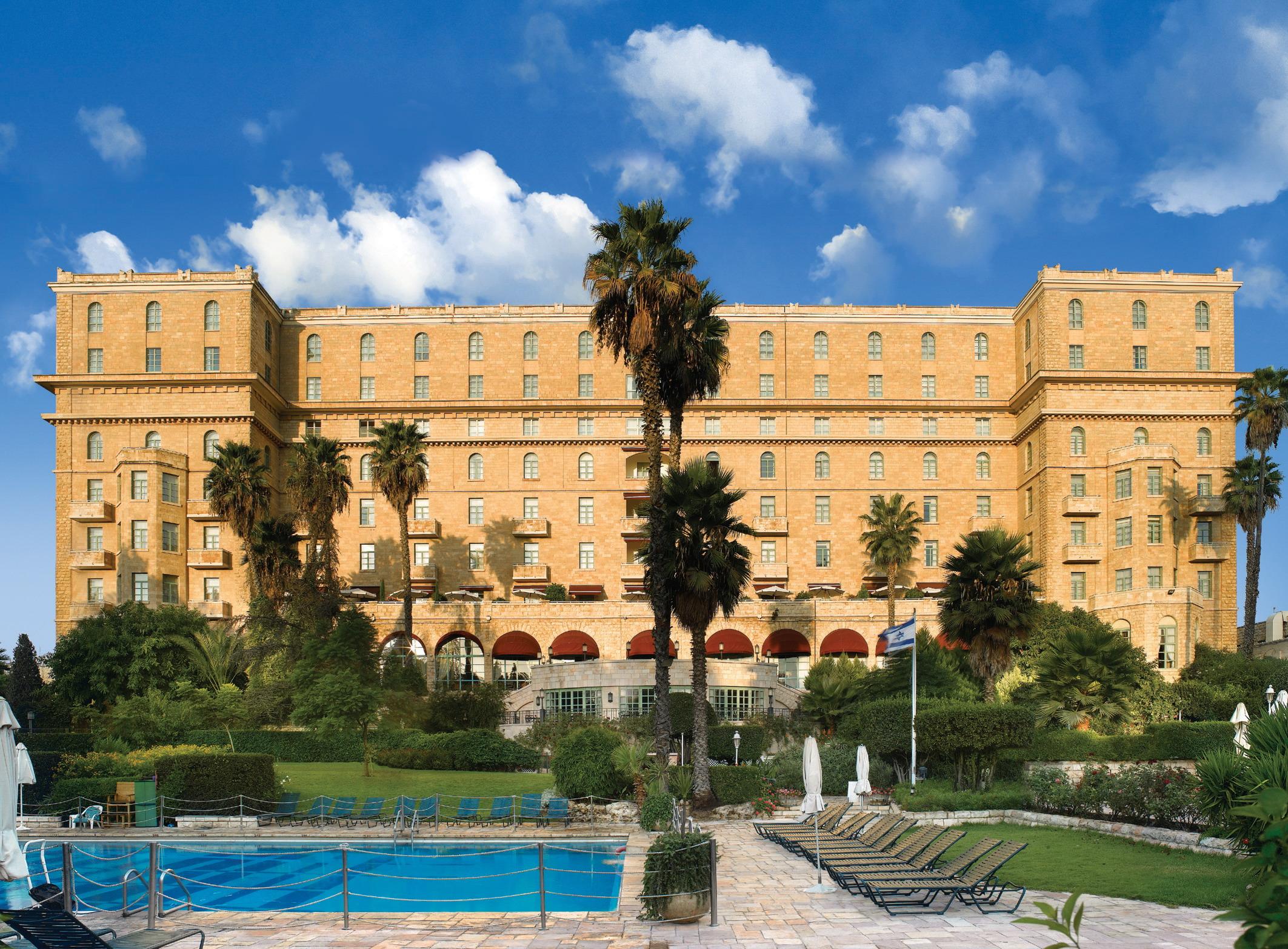 Jerusalem's famed landmark King David Hotel, a crown jewel in the Dan Hotel chain's collection, is a bustle of activity as it prepares for the arrival of a number of world leaders who will be visiting Israel for an event marking 75 years since the liberation of Auschwitz.
Hotel guests will include the king of Spain, Felipe VI; king of the Netherlands, Willem-Alexander; the king of Belgium, Philippe; British Crown Prince of Wales, Charles; Crown Prince of Norway, Prince Hokon Magnus; President of France, Emmanuel Macron; and President of Germany, Frank Walter-Steinmeyer.
In addition, the hotel will also host Italian President Sergio Matterella, Bulgaria's President Rumen Radev, Croatia's President Kolinda Grabar-Kitarović, France's Foreign Minister Jean-Yves Le Drian, Spain's Foreign Minister Alfonso Dastis, Belgium's Foreign Minister Didier Reynders and Australia's Governor General David Hurley.
With special renovations underway and such an important list of guests, each with their own demands, requests or requirements, in addition to the numerous security details and Israeli police presence, hotel manager Chaim Shkedy has his hands full.