LINK hotel & hub, Dan Hotels chain launches @LINK PRIVATE OFFICE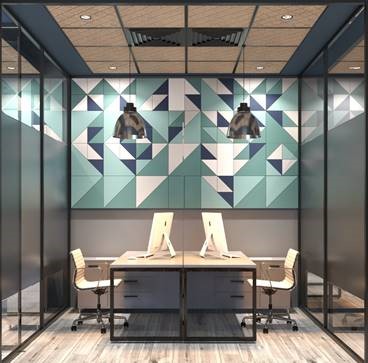 Tel Aviv, Israel, June 2020: As a result of the Corona crisis and the ongoing practice of social distancing, businessmen and freelance workers will need to find office space that affords them privacy in less crowded areas.
From the time the Dans opened The LINK hotel & hub on Shaul Hamelech Boulevard in Tel Aviv, the HUB became a popular shared work space where people came to work, meet, play, rest, eat and drink. The area is equipped with shared desktops, a wide selection of meeting rooms of various sizes, a pool table and video games. In the evening, the HUB becomes a contemporary entertainment area, including screens to view presentations, movies, music, and sporting events.
From September 2020 the Dan Hotels is launching @LINK PRIVATE OFFICE – a fully custom-built office complex, adjacent to the Link Hotel, measuring 300 square meters, and providing up to 15 fully equipped personal offices for hire with a variety of rental options. The offices are furnished and equipped with all the necessary facilities, from desks to coffee machines, minibars, and printers.
The cost of renting a fully furnished and equipped office in the complex is NIS 5000 per month. Further options include the hire of conference rooms, food, and beverages, use of the gym, and hotel rooms.
The LINK, located close to the Tel Aviv Museum, the Law Courts, Ichilov Hospital and Sarona, offers a fully equipped gym, a storage room for personal equipment, washing machines and self-service dryers. In addition "LinkCafe", the expresso bar located in the hotel entrance, is open 24 hours a day.
The project, designed by designer Dana Leitersdorf, will open in September 2020.