Mamilla Hotel to participate in 4th annual OpenRestaurants™ Jerusalem festival
On November 19-23, the best local kitchens will open their doors and share their secrets.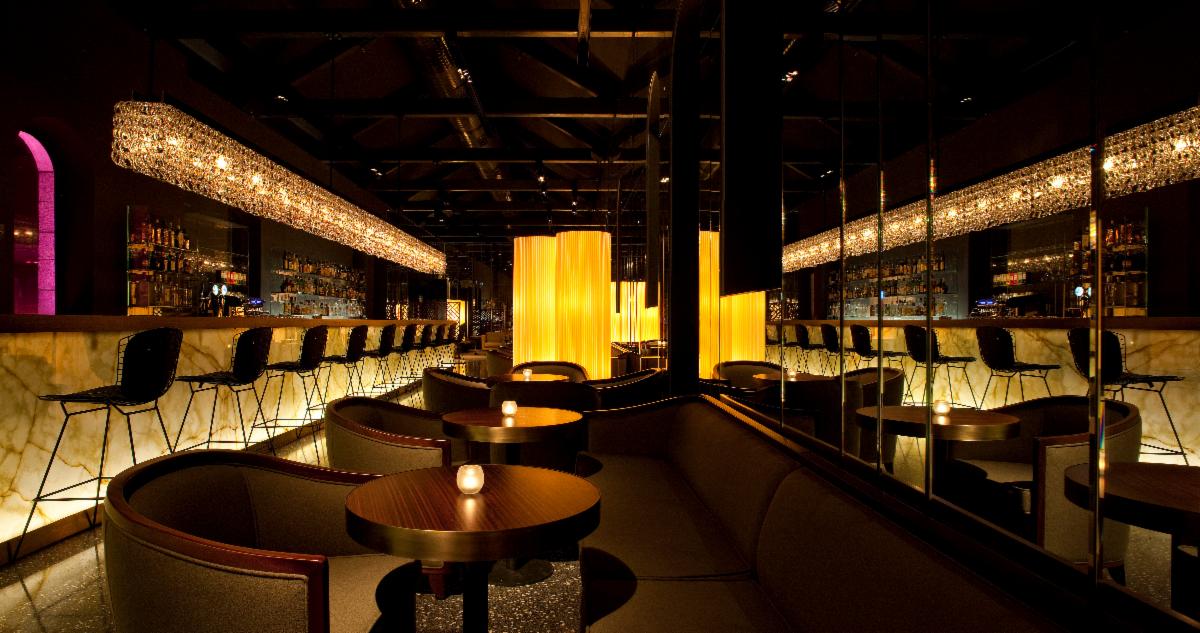 Mamilla Hotel, Alrov Group's five-star, design-led luxury hotel located just outside Jerusalem's Old City gates, is participating in the fourth annual OpenRestaurants™ Jerusalem with a series of events at Mirror Bar and Happy Fish, two of its award-winning food & beverage properties.
Every year, as part of the urban culinary festival, the city's best restaurants open their doors and share their secrets of the beloved Middle Eastern kitchen. It is a time for Jerusalem chefs to demonstrate creativity, share inspiration, and make a lasting culinary impression on a hungry audience of international visitors.
From chefs to sommeliers, Mamilla Hotel's own culinary masters will be showcasing their talent and charisma with a series of unique events that celebrate Jerusalem's local products and traditions. The line-up is as follows, organized by venue:
THE MIRROR BAR
The Mirror Bar is a stunning bar with a vibrant atmosphere, where guests can enjoy great music and fine food. Featuring a rich selection of alcohol and wine, and a separate cigar bar, guests can bask
in the opulence of one of the most elegant locations on the Jerusalem nightlife scene.
Event: Mix & Match
Date & Time: Thursday, Nov 21 / 16:30-18:00
Kfir Bachar, Mamilla Hotel's master wine and spirits sommelier, will take participants behind the Mirror Bar on a journey to discover the flavors and connections behind the world's finest spirits. Ticket holders will learn how to upgrade each meal with the perfect, balanced beverage and how to surprise & delight guests with interesting pairings. Bachar will weave together the past and the future, recounting the history of alcohol and sharing his vision of what's in store in the years to come. Cocktails will be accompanied by tapas dishes prepared by Chef Oshri Zaafrani. The event will include:
• Historical overview of alcohol beverages in general and cocktails in particular
• A discussion about the future of the alcohol world
• Demonstration using local raw materials (dates, almonds, pomegranates, za'atar, basil and more) of how to integrate fresh & seasonal fruits into various beverages
• A tasting of six cocktails based on vodka, gin, rum, tequila and whiskey, learning how to balance flavors and use advanced techniques
• A lesson on how to pair dishes with cocktails
Event: Wine & Tapas Tastings
Date & Time: Wednesday, Nov 20th AND Friday, Nov 22nd / 16:30-18:00
Efi Kotz, Mamilla Hotel's wine cellar director and chief sommelier, will lead this top notch tasting of Israeli wines. Featuring five wines from Israel's finest boutique wineries, each glass will be accompanied by tapas that match its characteristics and flavor profile, created by the hotel's chef, Oshri Zaafrani. The event will include a discussion about the art of wine & food pairings and how to achieve complementary flavors.
• Guided tasting of 5 Israeli boutique wines
• A five course tapas menu tailored to each glass
HAPPY FISH RESTAURANT
Happy Fish is a Mediterranean inspired fish restaurant overlooking the bustling Mamilla Avenue. Nestled between shops, the stairs lead to a beautiful terrace with sweeping views of the magnificent Jerusalem landscape and the iconic Mamilla Avenue. All the dishes at Happy Fish are based on unique, fresh ingredients. Select wines and a variety of authentic desserts complement a vibrant Mediterranean experience.
Event: Fish Workshop
Date & Time: Friday, Nov 22nd 2019 | 13:00 – 15:00
A deep dive into the art of selecting, filleting and preparing fish, The Mamilla hotel's chef, Oshri Za'afrani will lead a workshop on expert fish preparation. The event will include:
• A tour of the Happy Fish restaurant kitchens at the Mamilla Hotel
• A glimpse into Saturday morning preparations at the hotel
• Fish Preparation Workshop – Explanation, demonstration and preparation
• A communal-style dinner to enjoy the fruits of guests' labor
To purchase tickets or learn more about the OpenRestaurants™ Jerusalem Festival, visit: https://openrestaurants.com/category/open-restaurants/ 
For more information about Mamilla Hotel, visit: www.mamillahotel.com
About OpenRestaurants™ Jerusalem Festival:
On November 19-23, the OpenRestaurants™ four-day culinary festival will take Jerusalem by storm with a high quality food celebration. The best local kitchens will open their doors and share the secrets of their beloved and healthy Middle Eastern cuisine. Local and international chefs will come together and create unique menus with special techniques from all around the world. What to expect? Culinary innovation, food technology, market tours, master classes, food talks and food events combined with art, design and the great philosophy behind our most desirable and needed activity (which is of course – eating!).