Olive Hotels chain opening 2 hotels in Tel Aviv
Introducing the Gordon boutique hotel and the Beer Garden hotel.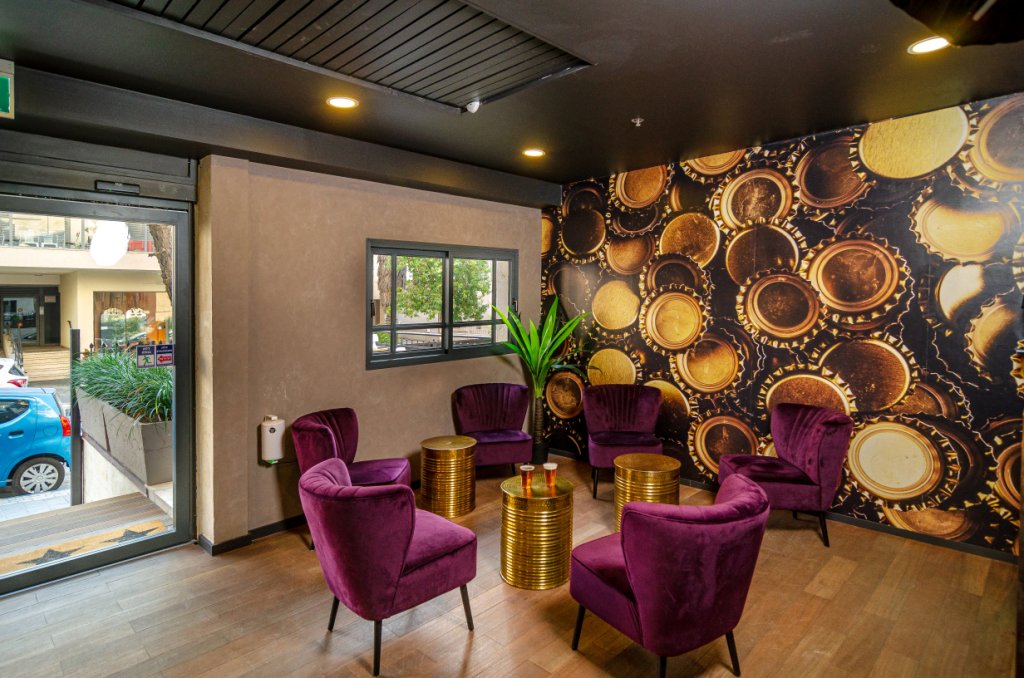 The Olive Hotel chain, owned by Amit Porat, is opening two hotels in Tel Aviv – the Gordon boutique hotel facing the sea and the Beer Garden hotel on Yona Hanavi Street.
Gordon boutique hotel is in a building erected 90 years ago in the early days of Tel Aviv. Located on the corner of Gordon and Hayarkon, it features 10 luxurious rooms and suites spread over three floors with balconies facing the beach. The hotel also includes a kosher restaurant ('Nina Sushi') and, as part of the deal with the Olive hotel chain, the rooms were refurbished and a new spa including treatment rooms, a hot tub and a sauna on the roof were set up.
The Beer Garden, formerly the Jordan Beach Hotel, is located on Yona Hanavi Street near the beach and features 34 rooms and 2 garden suites. In recent months, the Olive Hotels chain has invested about NIS 1 million in renovating and creating a new concept as the first beer hotel in Tel Aviv. The hotel rooms and facilities have been significantly renovated and the concept has been set up for guests' enjoyment of Israeli beer taps in the reception area and the new business lounge. A rooftop bar has been set up on the rooftop overlooking the Tel Aviv landscape that includes seating, lighting, music and ornamental gardens and the hotel chain intends to operate on the premises, starting with the pre-summer months, special nightly events in Israeli beer, including beer workshops, parties and various events for groups and private parties.
According to Amit Porat, the owner of the Olive Hotel chain, the chains' new hotels in Tel Aviv are joining other hotel chains in the city, including the TLV 88 and the White House, alongside other hotels around the country. "Tel Aviv hotels are some of the most sought after hotels in the chain throughout the year. We have invested heavily in the new hotels and the investment will continue in the coming months for the benefit of the public."
This announcement comes after Porat's announcement last month of the opening of a hotel in Jerusalem under its second brand – Rimonim Hotel – the Rimonim City Center Jerusalem, which will be the second hotel of the Rimonim Hotel chain.
The "Shani" hotel, in the city center, will significantly add to its number of rooms after renovations add two more floors.
"As part of our strategic plan, large hotels with over 100 rooms will be managed as part of the Rimonim chain. Boutique hotels, such as the hotels in Tel Aviv and resorts, will be managed by the Olive Hotel chain. New hotels will be added to the Olive Hotel chain and the Rimonim hotel chain in the coming year. The two networks in collaboration can benefit tens of thousands of members," concludes Porat.