Renaissance Tel Aviv presents new Lounge
The Renaissance Tel Aviv Hotel is undergoing a renewal.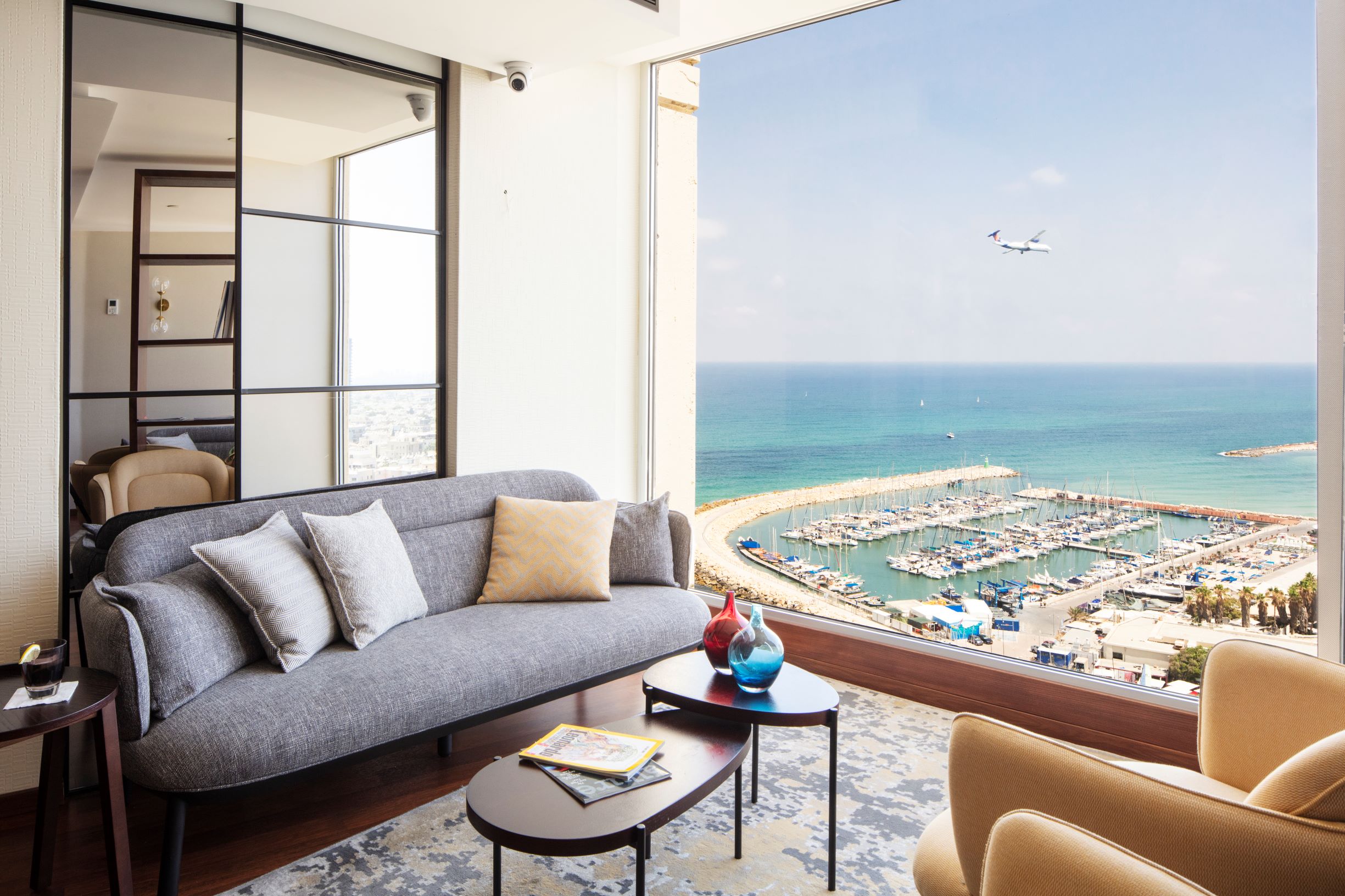 On the top floor of the Renaissance Tel Aviv hotel, guests will find the new Lounge. Re-opened in the beginning of the year, the Lounge went through a drastic overhaul, designed in an eclectic and modern way. Big windows were built to absorb the sunlight and to allow our guests to enjoy the full view of Tel Aviv and the Mediterranean Sea. Guests can enjoy pastries and cold refreshments throughout the day as the Lounge also serves continental breakfast.
"We take pride in our newly renovated lounge, designed and expanded in the goal of making our guests' trip an exceptional one," said General Manager Meir Keinan.
The hotel lobby renovation is in progress and is expected to be completed by the end of the year. This is only a part of a large-scale renovation that is taking place throughout the hotel. Half of the hotels' rooms have been renovated and the other half are expected to be finished by 2022.
"The new rooms are designed to embody the essence of the Renaissance brand. We strive to help our guests experience something contemporary and new," Keinan said.