Rimonim to operate Madison Nahariya Hotel
The hotel will be owner Amit Porat's fourth hotel in the Western Galilee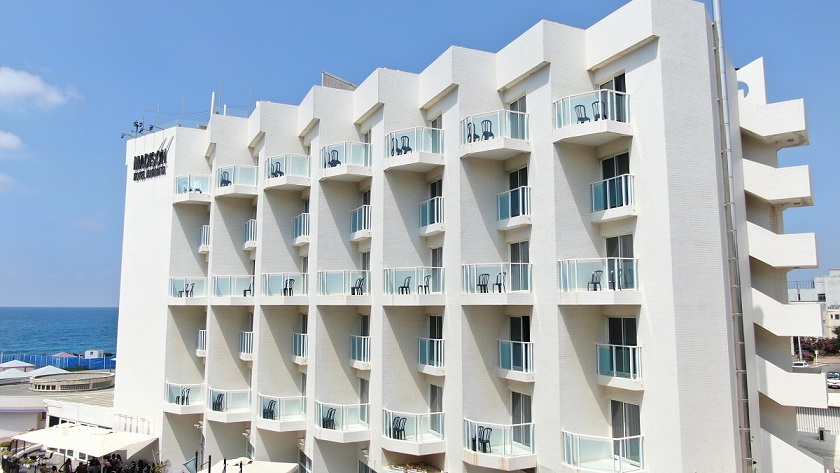 Amit Porat, who owns the Olive Hotel chain, which recently acquired the Rimonim Hotel brand, completed the acquisition of the old Madison Hotel in Nahariya in a deal valued at approximately NIS 17 million.
According to Porat, the Madison Nahariya Hotel will be the first hotel in the north to operate under the veteran "Rimonim Hotels" brand since Porat Hotel Management Inc. recently acquired the Rimonim Hotel brand and intellectual property.
The Madison Nahariya Hotel has 90 rooms spread over 7 floors and is strategically located on the beach, close to the city's country club, which is enjoyed by hotel guests. Once the hotel has been completed, a new CEO will be appointed and will begin operations at the end of the month.
The hotel will be Porat's fourth hotel in the Western Galilee, joining Olive Nahariya, Aqueduct Regba and Dolphin Village in Shavei Zion, and other Olive chain hotels nationwide – 14 in total, with more hotels opening in Tel Aviv next month to be launched as part of the Olive Hotels chain and other hotels across the country that are about to join the Rimon Hotels chain. Over the past year, the Olive chain has opened new hotels in the north, including the Daria Resort on the shores of the Sea of ​​Galilee, the Olive Hotel in Gilboa and the hotel in Regba.
"The Olive Hotels network and the Rimonim Hotel will operate in synergy. We expect that within three years, the chain will be one of the three largest hotel chains in Israel, both in number and value. We believe in the future of tourism in the Galilee, we made a strategic decision to acquire Madison Hotel, with the intention of becoming a leading hotel in the Western Galilee," Porat said.