Sheraton Tel Aviv hosts Indian culinary festival
Terrific Indian cuisine arrives in Israel.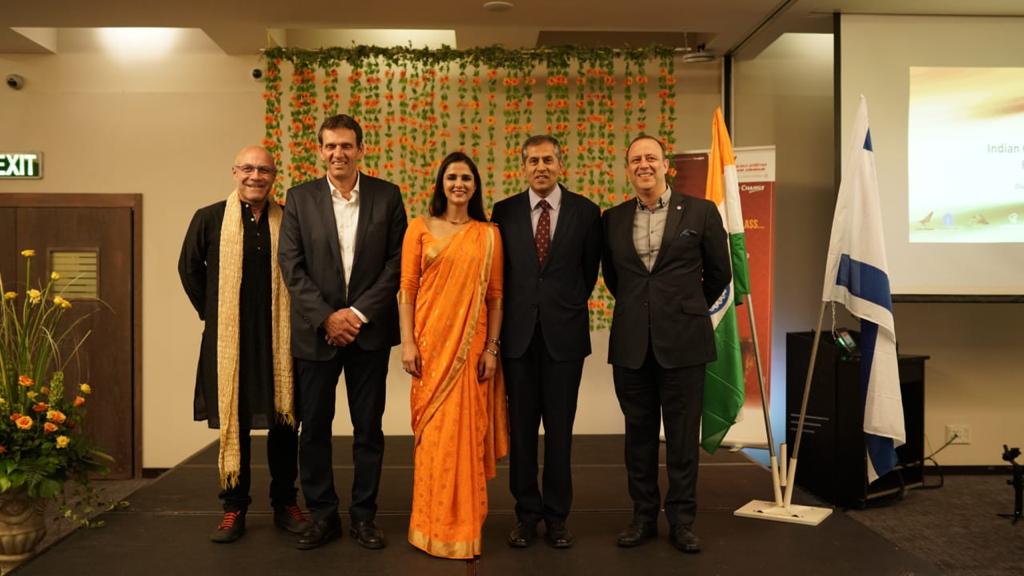 The Sheraton Tel Aviv hosted the launch of the Indian Culinary Festival led by H.E. Mr. Pavan Kapoor, Ambassador of India in Israel, with a special dinner prepared by celebrity Chef Shipra Khanna, winner of Indian Master Chef, cookbook author and TV host with 3 million followers on Instagram and 2 million followers on Facebook.
The Ministry of Tourism in Israel, the Minister of Tourism in India and Sheraton Tel Aviv, in collaboration with the Indian Embassy in Israel, celebrated Indian cuisine with a menu that consisted of traditional Indian culinary flavors.
In the photo (Left to right): Dvir Benedek, Israeli actor; Amir Halevi, Director General, Israeli Ministry of Tourism; Chef Shipra Khanna; H.E. Pavan Kapoor, Ambassador of India in Israel; Mr. Franco Vella, General Manager, Sheraton Tel Aviv.