Tal by the Beach, one of 15 properties from Atlas Hotels, reopened in August after a three year renovation.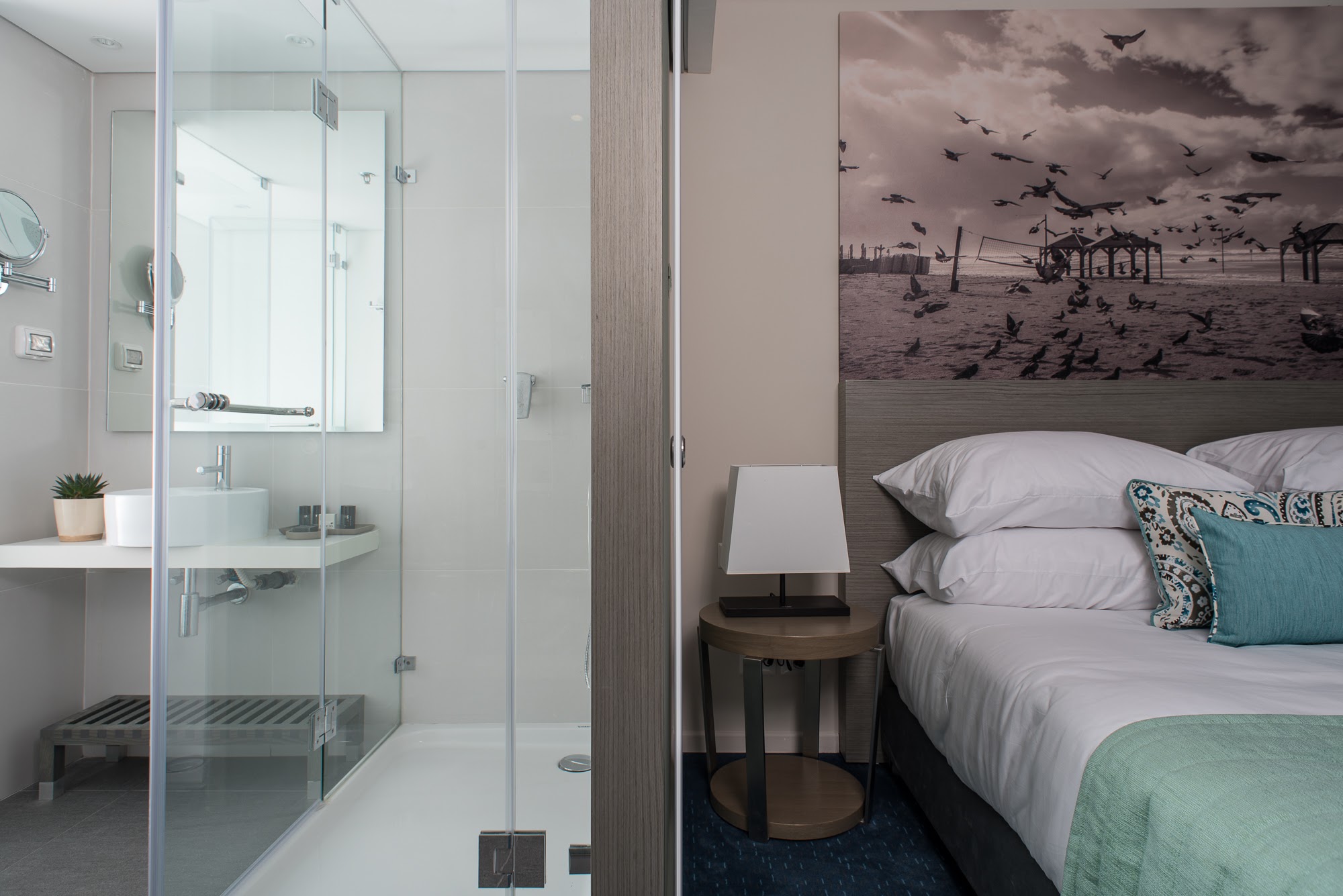 Tal By the Beach, one of 15 properties from Atlas Hotels, reopened in August after a three year renovation. The hotel has 123 rooms across Classic (21m²), which can accommodate up to two adults and have a sofa; Executive (21m²) on floors eight and nine; and one 60m² ocean view Suite with a Jacuzzi on the ninth floor. Classic and Executive rooms, which are designed differently, provide a desk, TV, mini bar, fridge, safe, coffee making provisions and either a bath and shower or shower unit.
Guests staying in Executive rooms have access to the 10th floor business lounge, which offers snacks, drinks, wine, coffee and teas, in addition to a happy hour. Another happy hour is available to guests of the hotel on the rooftop in summer and in the lobby lounge during the remainder of the year. In addition, the 10th floor has a rooftop garden with sun lounging deck and a bar, overlooking Metzitzim Beach.
"Tal By the Beach will continue to function as before with hosting groups and is ready to cater for B&B, half or full board with our improved choice of cuisine and upgraded dining room," says Sales and Marketing Director of Atlas Hotels, Uri Kronkop, adding: "We have retained much of our previous staff, especially across our food & beverage department." The hotel caters to an incoming market of around 60 percent, split between business guests and FITS/groups, mainly from the USA and Europe.
The hotel also has two seminar halls, one which can seat up to 60 theater style and 30 in a U shape, and another with room for 25 in theater style and 20 in a U shape. There are also six meeting rooms which can seat up to eight people in each. "We have installed the latest technology throughout our business and meeting spaces to ensure a smooth running of conferences and meetings," outlines Kronkop. A gym and dry sauna, open seven days a week, are located on the basement floor and a parking lot has 20 free spots for guests of the hotel. "There are also convenient drop-off bays right outside for tour group buses and we are in close reach of the Ayalon Highway for ease of exit and entry of the city."
65 Hotel Group Dinner Meals
In other news from Atlas Hotels, group dinner meals have been introduced at 65 Café at 65 Hotel, located on Rothschild Blvd. The American style dinner includes a bread basket, appetizer, entrée, two side dishes and a dessert, with the option to pay an extra fee for wine and beer. The experience is suitable for groups of between 15-25 people, with advance reservation only.
Image credit: Natan Dvir, Sarit Goffen and Atlas PR