The Best Business Hotel in Tel Aviv
David Intercontinental Tel Aviv Hotel was chosen as the best business hotel in Tel Aviv by Business Traveler Middle East Magazine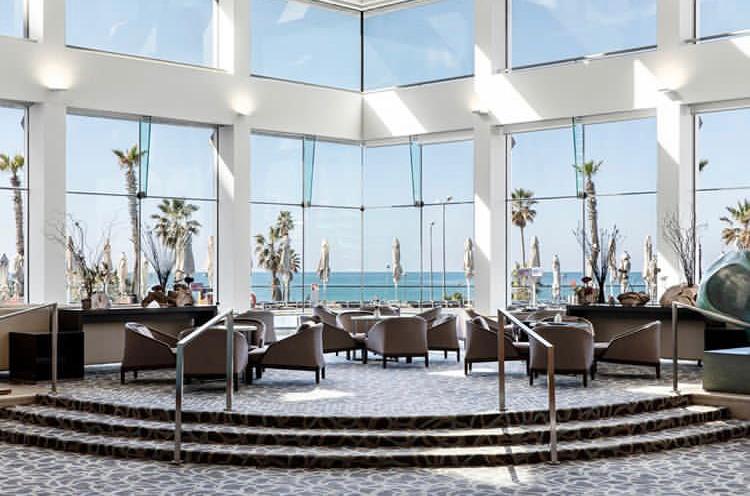 The David Intercontinental Tel Aviv Hotel was chosen as the best business hotel in Tel Aviv, by Awards Business Traveler Magazine Middle East, in a ceremony that was held online for the second year in a row. The ceremony was attended by leading airlines, hotels, airports and other service providers in the field of business tourism that were chosen in 33 categories.
The David Intercontinental Tel Aviv Hotel has made history with its victory as the leading business hotel in Tel Aviv. This is the first time that a hotel category competition has been entered in Tel Aviv, following the new agreement between Israel and the United Arab Emirates.
David Cohen, CEO of the David Intercontinental Tel Aviv Hotel, said after the win: "We are very proud to have won the award as Tel Aviv's leading business hotel. "Especially after the difficult year that has passed for the entire tourism industry in Israel and around the world, for us, it is an important recognition that the hotel continues to provide its guests with meticulous service that is second to none in the best location in Tel Aviv."
The David Intercontinental Tel Aviv Hotel meets the highest standards in security, so it continues to be the preferred choice for years for heads of state, diplomats, international companies and airlines. The hotel has two business lounges: The prestigious Club Intercontinental located on the 24th floor and the Executive Lounge, which provide a comprehensive range of advanced professional services to provide the best answer to all the business needs of their guests.
This is the 19th year that Awards Business Traveler Middle East celebrating with the leading business companies in the field of tourism and business services in the tourism and travel industry.