The Brown chain is Launching Four New Hotels
The Brown Hotel Collection is preparing for the opening of the sky and the return of foreign tourism in early November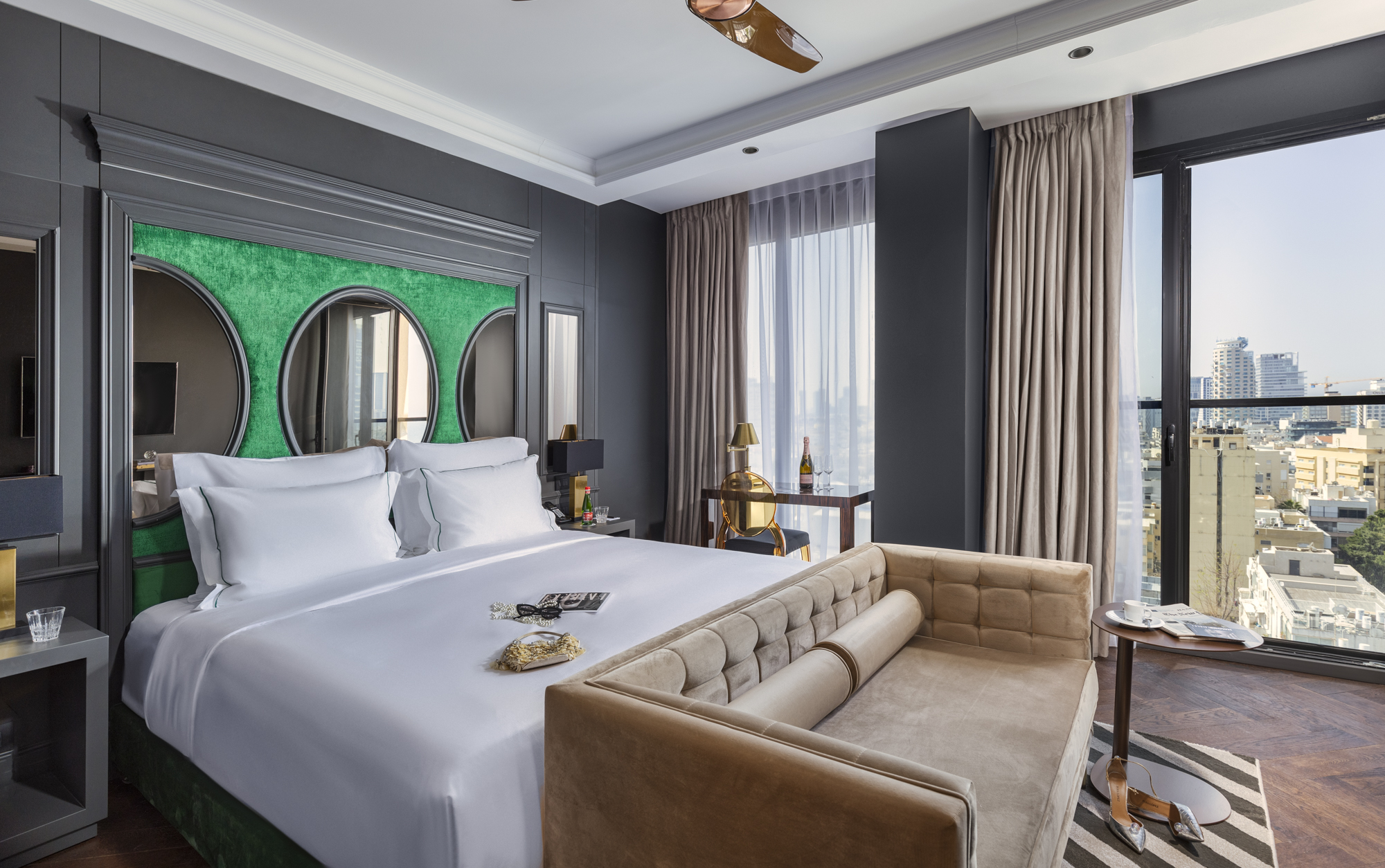 The Brown chain is adding four new hotels in Tel Aviv and Jerusalem, joining the 15 active hotels in Israel and the group's 7 hotels in Greece and Croatia.
In Tel Aviv, the group is launching the Deborah Brown Hotel – a luxury boutique hotel inspired by uptown New York, 90 rooms at the intersection of Ben Yehuda and Gordon streets, in the building where the mythical Deborah Hotel was located. Brown Brut – an urban resort facing the sea with 180 rooms on the promenade and Villa Brown Tel Aviv – a classic and romantic boutique hotel with 30 rooms on Hayarkon Street. In Jerusalem, the Mahane Yehuda Brown – a 110-room hotel just above the Mahane Yehuda market that provides a contemporary hospitality experience in an up-to-date nightlife atmosphere, for the first time in the Holy City.
Leon Avigad, founder and co-owner of the Brown Hotels Group: "We, at Brown Hotels, strongly believe in returning incoming tourism to Israel and returning the entire industry in Israel and around the world to routine. Throughout the COVID-19 period, we have not stopped building, renovating and promoting new hotels in Tel Aviv and Jerusalem. We are excited about the return of tourists to Israel and the positive actions promoted by the Minister of Tourism for the entire industry".
Avigad added: "The newly opened hotels each tell a different story about where they are and the experiences we provide our guests. Debra Brown is a luxuriously designed and stylish hotel and will be the chain's flagship hotel in the coming years. Villa Brown in Tel Aviv joins villas in Jerusalem and Athens and will be a pearl of tranquility. Brown Brut is a young hotel with a vibe of an urban resort that offers a perfect location and a dizzying view of the sea from every window".