The Drisco Hotel launches new exclusive villa experience
The hotel now offers guests the opportunity to take over a historic villa exclusively.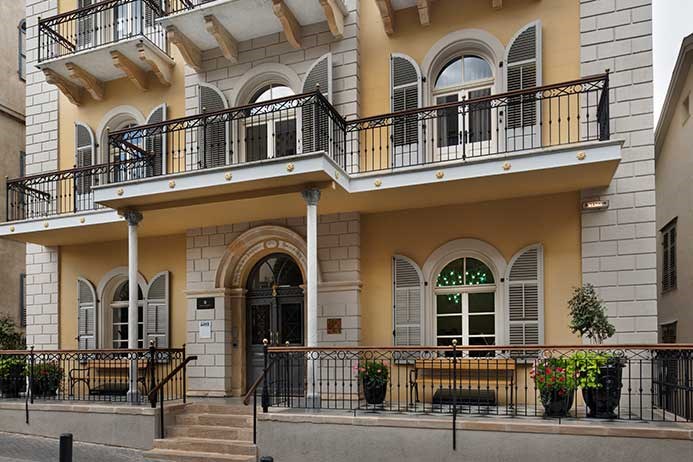 The Drisco Hotel, a five-star luxury property that is a member of The Leading Hotels of the World, today officially launches "The Villa Drisco" experience, offering guests the opportunity to take over the historic villa exclusively. Comprised of five guestrooms and suites, The Villa Drisco, is located adjacent to the Drisco Hotel facilities and amenities while allowing families and small groups to socialize and bond in the privacy of their own villa. First built in 1866 by one of the neighborhood's original American settlers, P.A. Norton, the Villa Drisco was once home to a community of Christian Americans from Maine who brought their wooden homes and infrastructure over by sea. The American Colony neighborhood is defined by the unique aesthetic anomaly anchored by the classic New England architecture, which contrasts with the 4,000-year-old Middle Eastern port city of Jaffa. Following a full contemporary renovation, the Villa Drisco remains a charming three-story wooden edifice with its nostalgic New England-style porches and a symmetric rectangular facade that captures the style of classic 17th-century Colonial American architecture. The Villa Drisco houses five rooms including the charming Norton Suite, boasting a private terrace overlooking the hotel's inner piazza and garden. The Villa Drisco affords its guests all the services and amenities of the hotel's main property next door, mixed with the seclusion and charm of a private home. Much of the original structure remains intact and unlike the Brutalist, Bauhaus and Eclectic-style buildings that define Tel Aviv, the Colonial-style Villa Drisco is the only of its kind in the city, offering guests the opportunity to experience an unusual piece of Tel Aviv's architectural history. The Villa Drisco was designed to address an unmet hospitality need in Tel Aviv: the option for a complete hotel buyout for a mid-sized family or group. Upon its opening, it became the only hospitality offering to provide the full-service of a luxury five-star hotel, while never encountering another guest. For more information about the Villa Drisco Experience, visit www.driscohotel.com.