The Fattal Chain is Launching the Ganei HaMoshava Hotel in Haifa
The new hotel expands the chain's activity in the country with a new and unique hotel at the foot of the spectacular Baha'i Gardens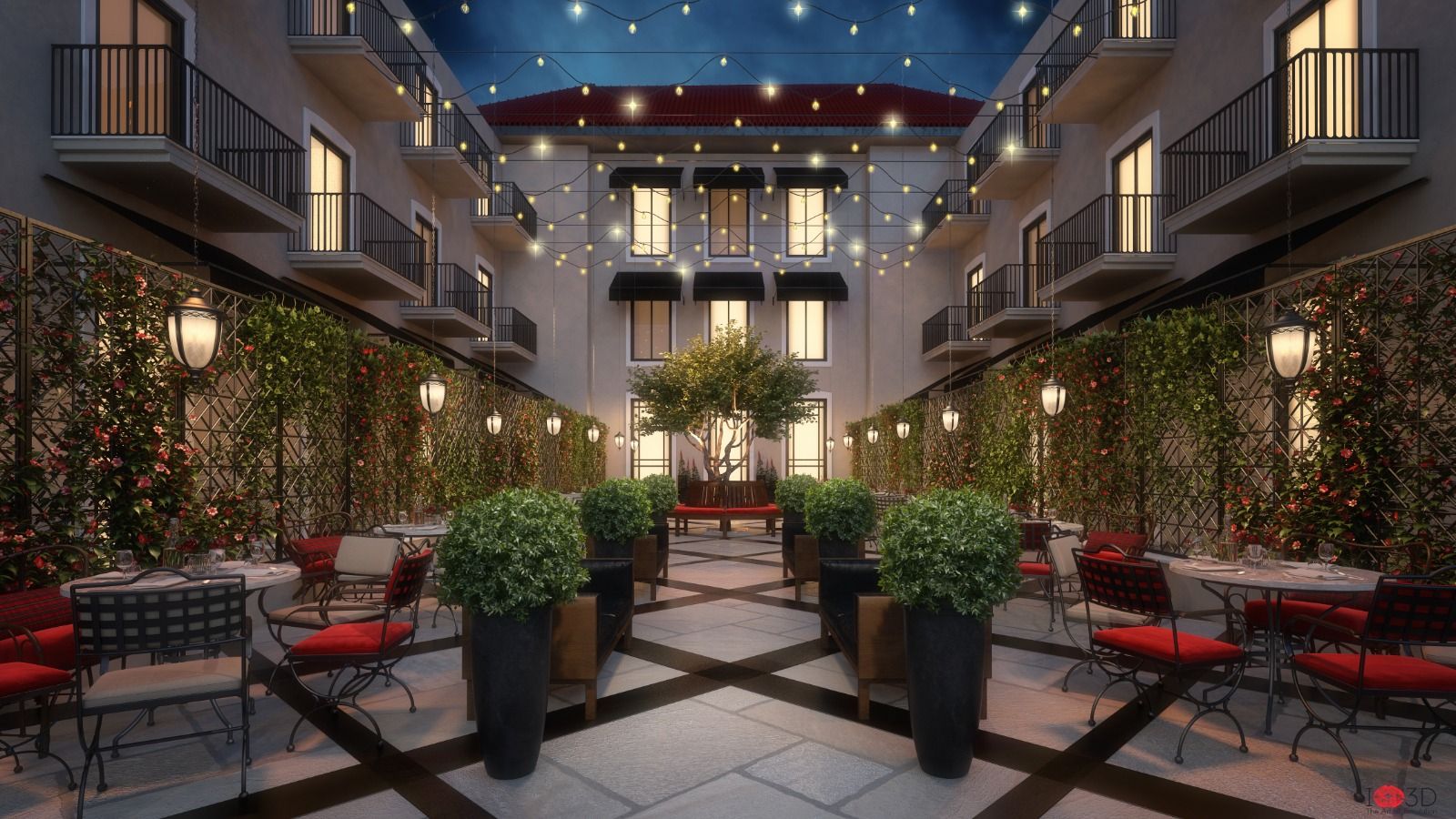 The Fattal hotel chain is expanding and is happy to announce the Ganei HaMoshava hotel – a new hotel that has joined its ranks and is expected to open in April.
The Haifa hotel, initiated by Shalom Sheetrit of the Shatit group, is located in the German Colony on Ben Gurion Boulevard, at the foot of the Baha'i Gardens – the famous hanging gardens, an area that has become the heart of the city's leisure and entertainment culture and attracts many young people from all over the country.
The hotel's proximity to the city's diverse attractions such as the Baha'i Gardens, the city harbor, the National Museum of Science, Technology and Space, bars and restaurants make it an attractive and central destination.
The spectacular Baha'i Gardens and their buildings, which overlook the hotel's rooms, pool and café, represent both the historical memory and the current center of the Baha'i world community. Hence the "extraordinary universal" value of the gardens, recently recognized by UNESCO in its decision to include these sites in the list of World Heritage Sites for conservation for future generations.
The new hotel, designed by the architect – Guy Arbel and the interior architect – Nestor Sandbank, will include 164 designed rooms and luxurious suites, lobby – bar, cafe, restaurant, VIP lounge, pampering spa, gym, pool with spectacular views of the Baha'i Gardens, conference hall, rooftop bar and commercial complex with a variety of shops as well as a parking lot of about 200 vehicles.
The hotel is located between the Baha'i Gardens and the German Colony, which was founded by the Templars in 1868. At the beginning of World War II, the Templar residents were transferred to concentration camps and later deported from the country, leaving their homes behind.
Today, as mentioned, the ancient stone houses that have been preserved, serve as cafes, restaurants, galleries and souvenir shops that due to the picturesque feel of a European town in the heart of downtown Haifa, attract many partygoers from the city and beyond.
The main axis of the German colony, Ben Gurion Boulevard, crosses it along its length and at the end stands the lower entrance to the Baha'i Gardens in Haifa, and precisely at this extraordinary meeting point, is the Colony Gardens Hotel.
Aviya Magen, CEO of Fattal Hotels: "Fattal continues to develop in Israel and is happy to announce the new and unique hotel, 'Colony Gardens', in a strategic location, opposite the Baha'i Gardens and the spectacular hanging gardens in Haifa. The hotel is scheduled to open in April 2022 and will be the leading hotel in the city of Haifa and one of the most special hotels in the world".