The Ministry of Tourism Received 72 Requests for the Construction & Expansion of New Hotels
The ministry has approved grants to entrepreneurs in the amount of more than 70 million ILS for the construction of about 900 new bedrooms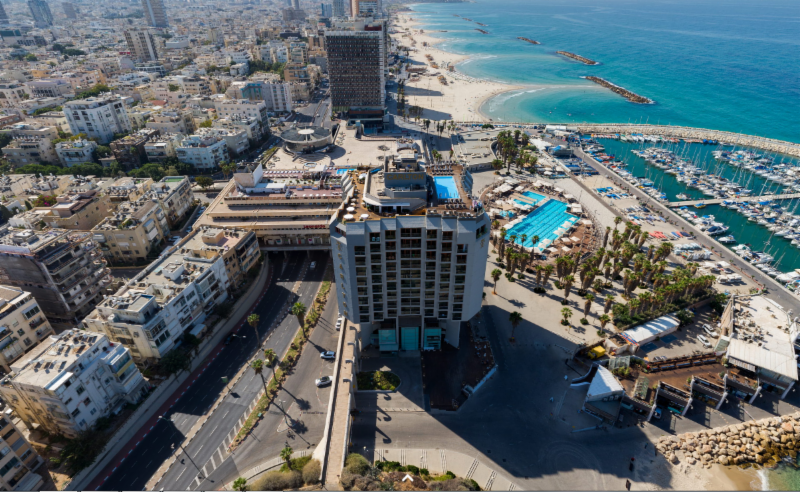 The Ministry of Tourism continues to assist the local tourism industry, and recently approved – through the Ministry's Investment Administration – applications for grants for the year 2020 in the total amount of 73,612,443 ILS.
In accordance with the Capital Investment Encouragement Law, in the coming years, about 900 new accommodation rooms are expected to be added to the supply of accommodation in Israel. Despite the most severe crisis experienced by the tourism industry, even during this period, investors express confidence in the industry and seek to establish and expand hotels, and convert buildings into hotels or return to their hotel designation buildings, which are used today for other purposes.
The grants for 2020 are allocated for the establishment of 4 hotels throughout the country. The largest grant, in the amount of 40 million ILS, is expected to be given to a hotel that will include 254 accommodation units, in the Airport City complex, near Ben Gurion Airport. Among other things, grants will also be given for the establishment of hotels in Eilat and the Dead Sea, two areas in which about 30% of the hotel rooms in Israel are located.
The grant procedure for 2020 was published last October and is open to investor inquiries for two months. A total of 57 applications were submitted to the Ministry in the process of construction and expansion, and 15 applications in the route of conversion and restoration of facilities for tourist use. The Minister of Tourism added: "It is precisely during such a period that I am happy that we, in the Ministry of Tourism, support the establishment of new tourism projects and hotels that will constitute growth wheels for the entire economy".