The Palm Beach Hotel in Acre has been renovated and rebranded
Parquet floors, new furniture, and smart TVs have been installed amongst other new features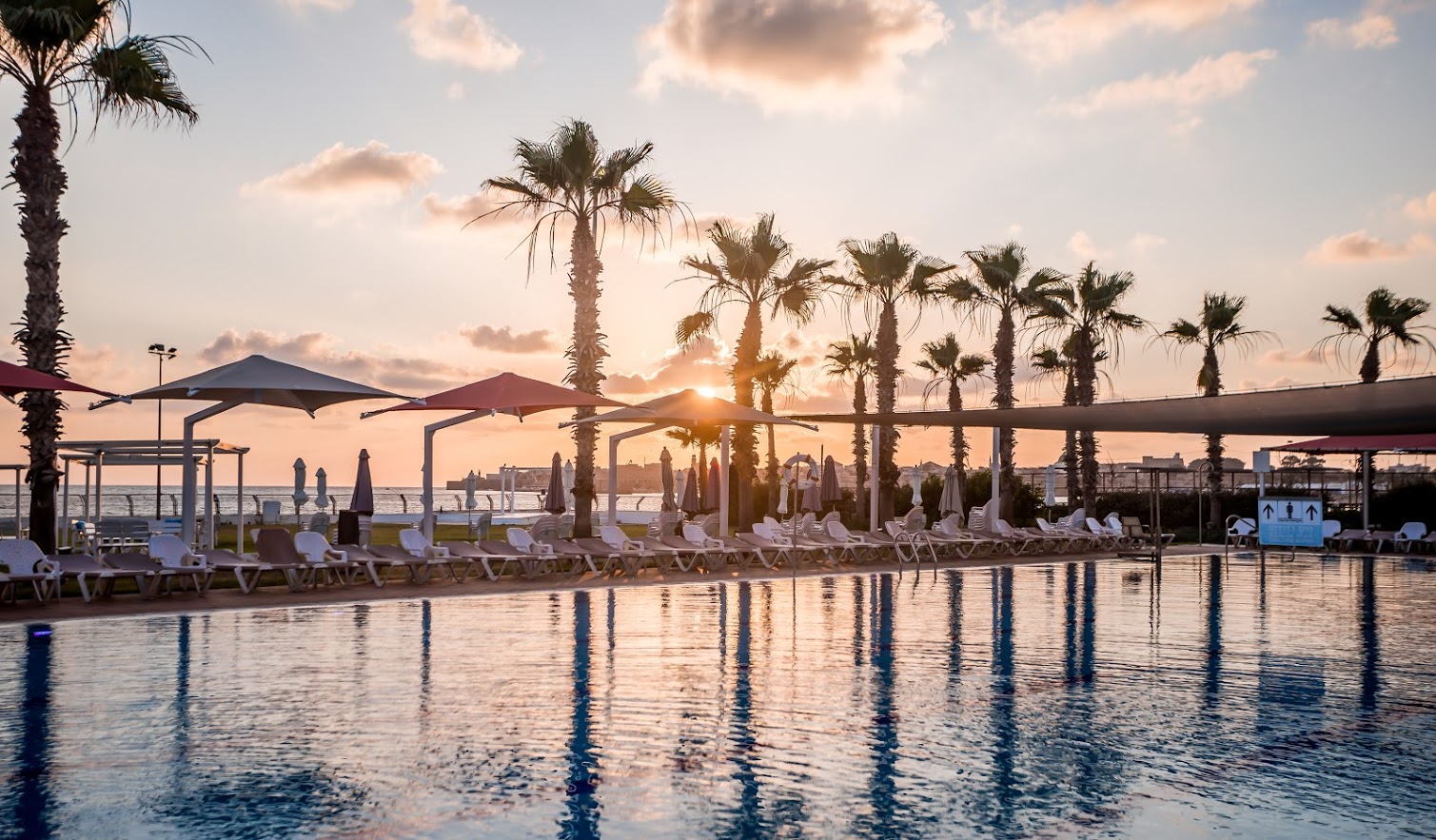 The Palm Beach Hotel in Acre, took advantage of the forced "vacation" in the days of the COVID-19, and renovated with a total investment of about 10 million ILS. As part of the renovation process, the hotel rooms, public spaces, lobby, hotel facilities and spa have been upgraded and redesigned.
huge and unique screen has been installed in the hotel lobby, through which guests can watch online the broadcast of the beautiful strip of beach next to the hotel, which is projected throughout the day, and enjoy the sea and ancient Acre, throughout their stay at the hotel.
In addition, the hotel rooms have been renovated, including parquet floors, new furniture, and smart TVs have been installed that allow content and information to be individually tailored to each guest.
The Palm Beach Hotel is located close to all the main tourist attractions of the Western Galilee region (5 minutes' drive from the Old City of Acre). It offers 125 large and spacious rooms with magnificent sea views adjacent to the hotel. The hotel rooms are suitable for couples and families.
The beach next to the hotel offers a variety of water activities. In addition, guests have access to a country club with large pools and lawns, a state-of-the-art fitness club, sports fields and a spa with treatment rooms.
According to Zvika Olshevitsky, owner of the Palm Beach Hotel: "In the reality created by the COVID-19, during which we were forced to completely close the hotel, we decided to take advantage of the "momentum" forced to renovate and upgrade the hotel's facilities. We have created a "resort" that will provide our guests with a quality vacation experience that allows them to get out of the routine that combines accommodation with leisure activities, swimming corners and use of the beach next to the hotel. Further upgrades are planned, which will be enjoyed on the hotel island, while maintaining a top-notch hotel standard".