The Vera to Open in Tel Aviv
A new boutique hotel, The Vera, is opening on Tel Aviv's Lilienblum St. in early 2018.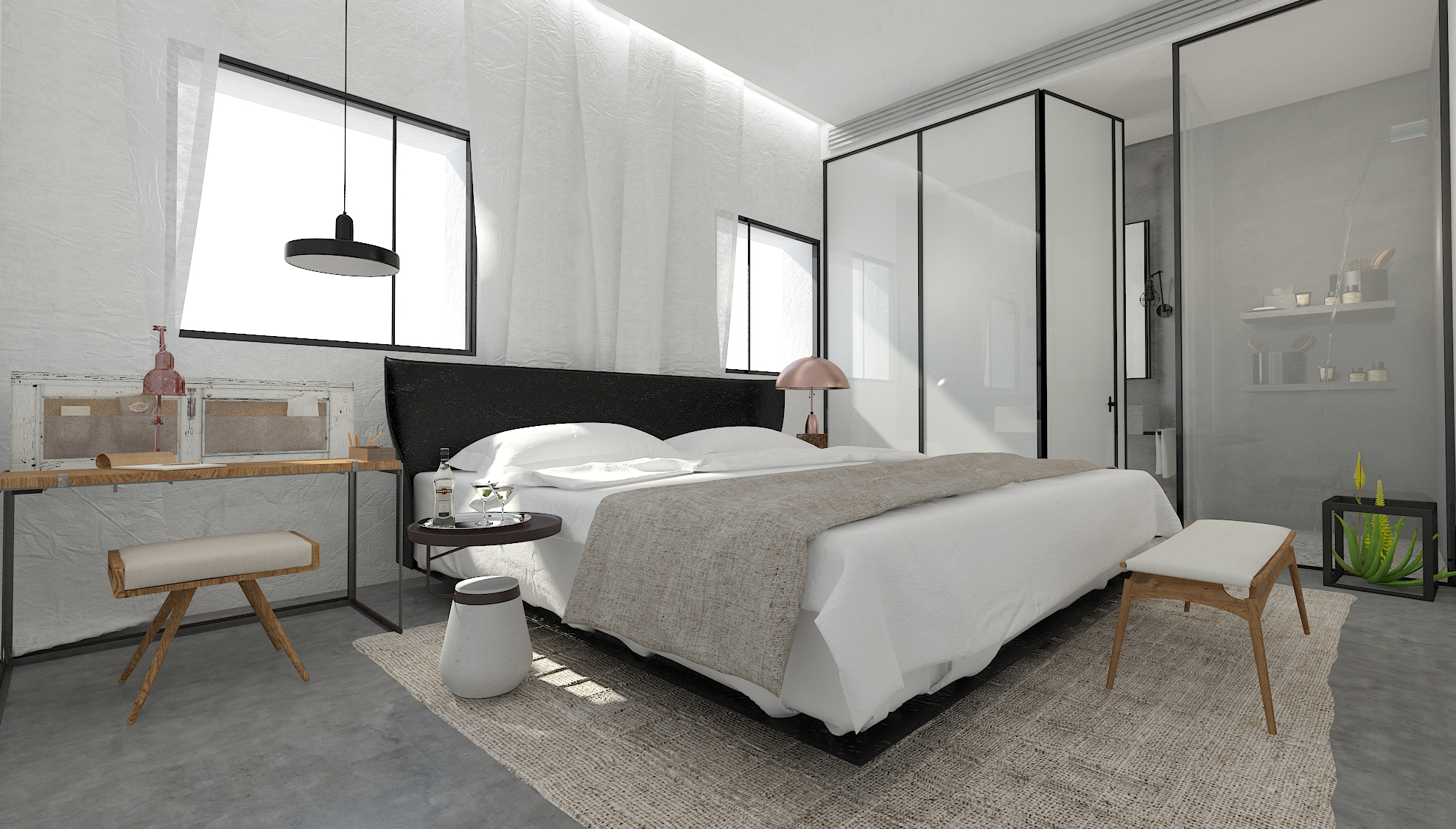 2A new boutique hotel, The Vera, is opening on Tel Aviv's Lilienblum St. in early 2018. The building, previously an office block from the 1950s that has been abandoned for decades, underwent a two year renovation to convert the space into a hotel. "The name Vera was inspired from the aloe vera plant, which will be featured in each room. It's one of the few species of plant that improves oxygen levels indoors," explains the hotel's owner and general manager, Danny Tamari.
The four-story property offers six categories across 38 rooms: Standard (15m²); Classic (16-17m²); Superior and Superior Chill (18m²), the latter of which has an in-room bathtub and a balcony; Deluxe (25m²), which has a seating area; and Garden room (18m²) with an outdoor garden terrace. "We took our design inspiration from nearby neighborhoods, such as the workshops in Florentin, and incorporated them into locally sourced furnishings seen throughout the hotel," says Tamari. "This includes tailor made art work, furniture and specially carved wooden banisters, which create a harmonizing contrast against a rougher design of brick and exposed walls."
Each room will contain a magazine created by Telavivian, a digital platform serving as a city guide for Tel Aviv. "The magazine will change throughout the year and keep our guests informed of the best hotspots in town, the insider scoop on trendy places to visit, where to shop the best fashion, see the more inspiring architecture and learn what's cool about Tel Aviv," explains Tamari.
The hotel will provide a continental buffet breakfast, as well as small bites and a selection of wines and cocktails drinks at the bar. "Guests will have the option of a takeaway breakfast bag, including freshly baked pastries and a selection of fruit," says Tamari. "This will be convenient for business guests with early morning starts or those who would rather eat on the go." The restaurant and bar can seat up to 55, with an additional 30 seats in the back yard, which will feature walls of plantation. "We are aiming to create a secret garden, where our guests can unwind throughout the day and evening."
The hotel has an upper terrace, serving as a lounge space for guests, and a rooftop, which will offer a Jacuzzi, spa treatments and a range of fitness classes, including yoga. "We also have the Vera Spa, a room containing two treatment beds and the use of specially designed organic skincare products from Israeli cosmetic company Arugot."
Market
The hotel foresees an incoming market of 85 percent, mainly young professionals and business guests. "We're working with joint ventures and directly with companies to start the sales process for next year, alongside OTAs and executing an international PR campaign," outlines Tamari. "We want to create a hotel of interaction, where guests from all over the globe can meet, network and make new connections."
.