Waldorf Astoria Jerusalem launches Book Master Service
A survey of 2,000 luxury consumers found that 1 in 5 respondents wanted to experience a 'Book Master' on property.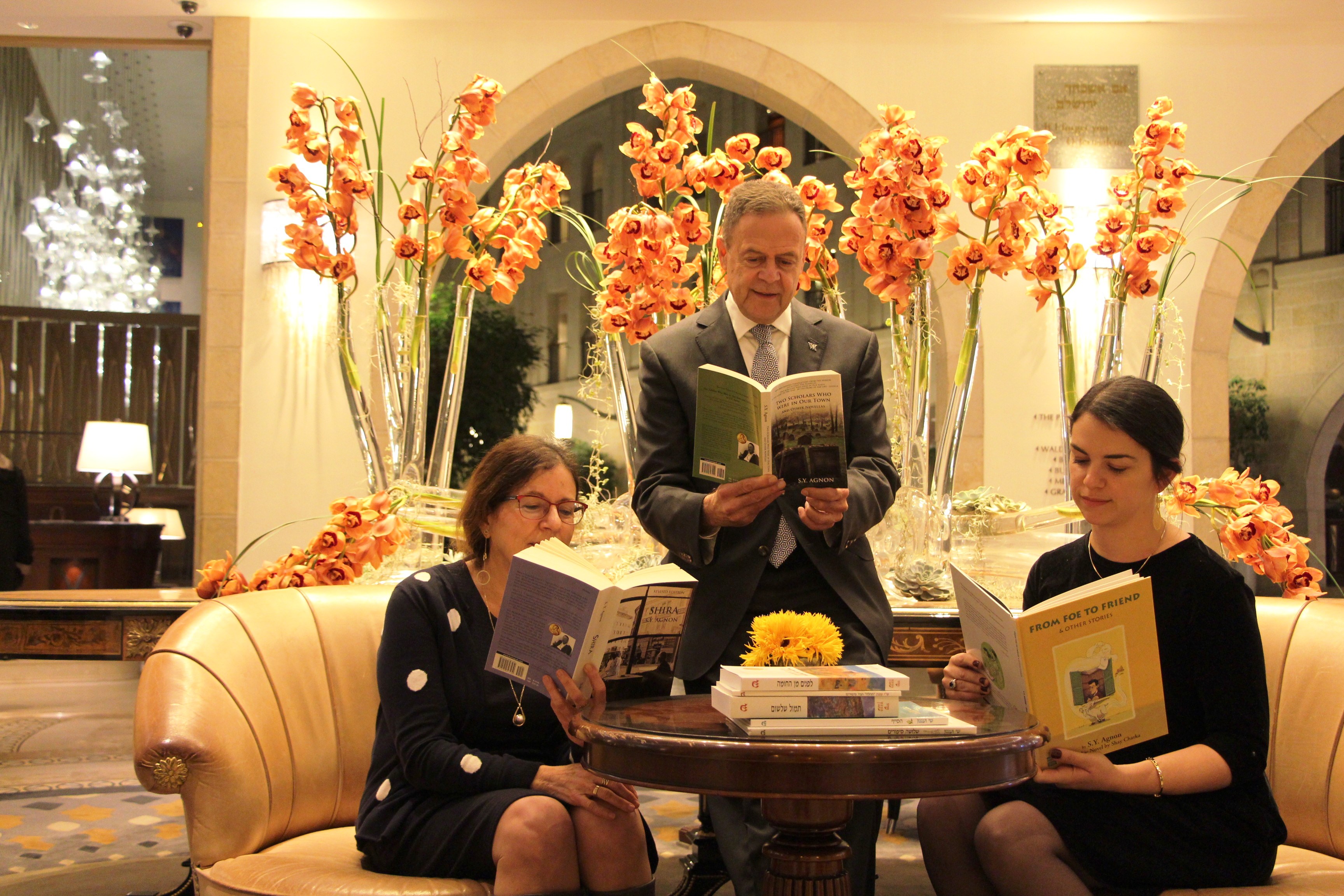 Waldorf Astoria Jerusalem launched a Book Master Service in response to consumers demand. A survey of 2,000 luxury consumers found that 1 in 5 respondents wanted to experience a 'Book Master' on property and Waldorf Astoria Jerusalem is proud to have launched the new service on property today. The concierge team will be on hand to recommend local tales personalized to each guest's interests, provide recommendations for the best book shops in the area, and will arrange for any book to be placed on guests' bedsides each day upon request.
A recent global survey for Waldorf Astoria Hotels & Resorts, Hilton's iconic luxury brand, found that travelers showed a surprising reliance on concierges. Nearly one-third of leisure travelers reported that they plan little to none of their trip prior to their arrival, and an additional 47 percent reporting they intentionally leave some details of their trip unplanned until they arrive at their hotel. Renowned for anticipating travelers' every need with its 'True Waldorf Service', Waldorf Astoria makes strides with the launch of 'Live Unforgettable' in response to guests travel aspirations. The brand will take a bolder and more entertaining twist on a point of differentiation that is crucial to the brand's True Waldorf Service.
Waldorf Astoria Edinburgh – The Caledonian will introduce among others "The Strange Case of Dr Jekyll and Mr Hyde", the famous gothic novella by Scottish author Robert Louis Stevenson, whilst Waldorf Astoria Jerusalem will focus on among others, Israeli 1966 Nobel Prize laureate, S.Y. Agnon, who lived in Jerusalem and received the prize of modern Hebrew fiction – highlighting Jewish characters in Israel. The book – s in English are: Shira, Guest for the Night, From Foe to Friend and Two Scholars (includes Tehilah and In the Heart of Seas).
The grandchildren and great grandchildren of the Israel author who live between 1888-1970 were invited to the hotel to be the first to enjoy the Book Master experience. Seen from left to right are: Granddaughter Yael Blau (Daughter of Emuna Yaron), Hotel General Manager Avner On and great grand-daughter Noa in a "story hour" in the Waldorf Astoria Main Lobby. Photo by Yael Hecht).