Amiel Tours Visited by Planning Department and the Ministry of Tourism
Top representatives of the budget department in the Ministry of Finance, Ministry of Tourism officials and General Manger of the Israel Incoming Tour Operators Association visited Amiel Tours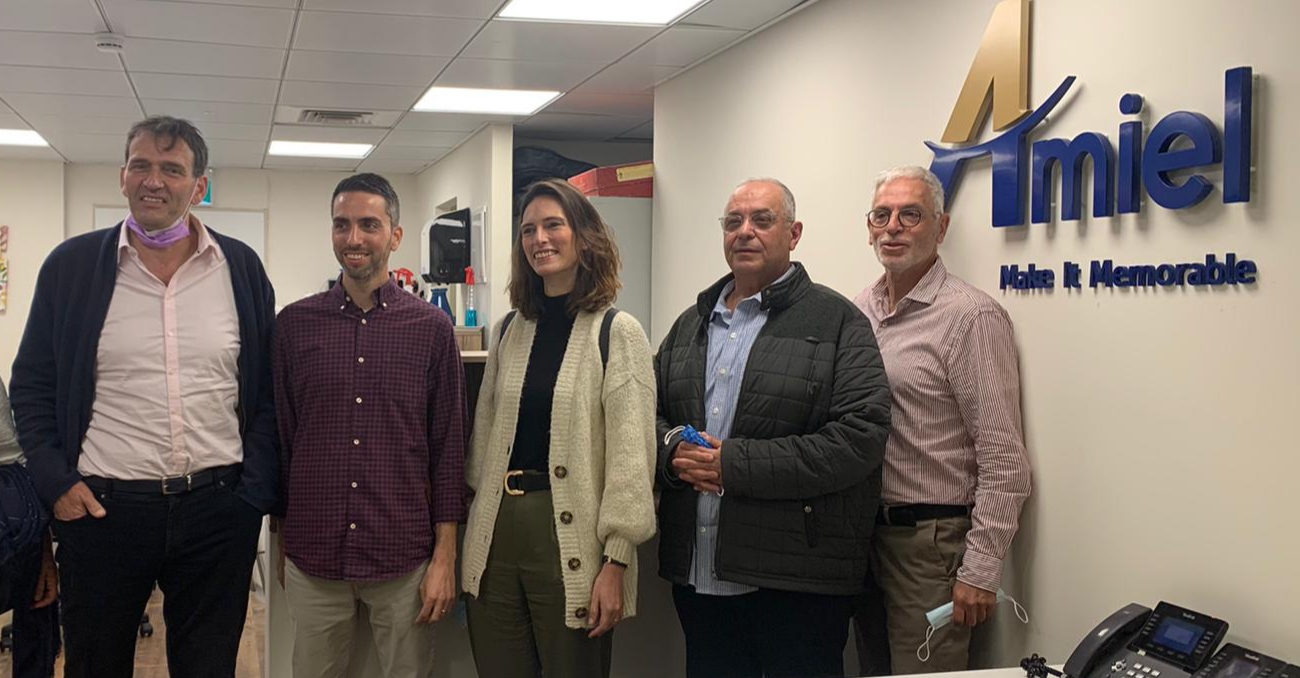 The visit was initiated by Amir Halevi, CEO of the Ministry of Tourism, who insisted on a marketing fund.
Yossi Fatael, General Manger of the Israel Incoming Tour Operators Association stated: "I thank Uni and the Amiel Tours team for a great service to the members of the Chamber of the Israel Incoming Tour Operators Association. We were exposed during a visit to a Zionist business without cynicism". Yuval, the son of Oni, who serves as VP of operations, is the third generation in this business. Amiel Tours and its head, Oni Amiel, hosted the visit with great success, reviewing the situation as well as the existing benefits from the marketing fund in a detailed presentation.
During the meeting, a number of company representatives from the United States, Germany, Austria, Japan and more came to the Zoom meeting. Amiel Tours, like the members of the bureau, are all Israel's outstanding ambassadors who bring its beautiful face to all corners of the world. 1,900 inbound tourism organizers each produce about 4,750,000 ILS in Foreign exchange earnings that create about 40,000 jobs in the tourism industry in Israel, directly or indirectly.
Oni Amiel, CEO and owner of the Amiel Tours Group, stated: "Israel is a tourist power, tourists will return to Israel as soon as most of the world's inhabitants are vaccinated. The State of Israel has a great advantage due to the fact that most of its residents are already vaccinated and the corona is in retreat, we expect to return to routine and move society forward. The incoming tourism industry calls on the Israeli government to set the protocol for the entry of tourists as soon as possible, to set a deadline for the opening of the sky to tourists from around the world, and to return to the routine of activities soon".