Ben-Gurion Airport to be expanded
A fifth passenger concourse will be constructed to accommodate additional aircraft.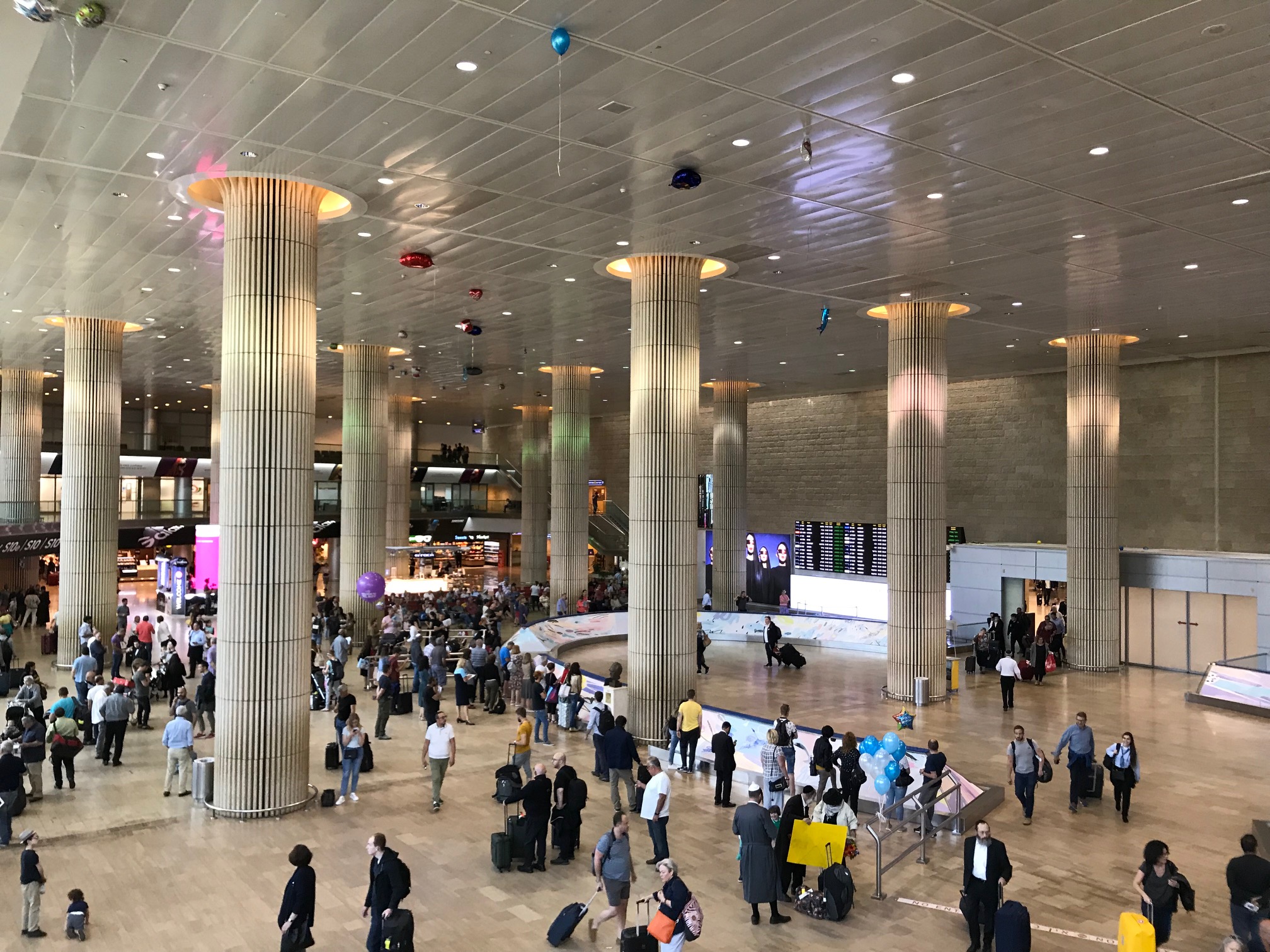 As reported by The Jerusalem Post's Eytan Halon, Israel's Channel 12 announced that Tel Aviv's Ben-Gurion Airport is set to significantly grow after the Transportation Ministry approved expansion plans worth NIS 3 billion ($840 million) to cope with growing demand.
In 2018, almost 23 million passengers traveled through Ben-Gurion Airport. Within five years, passenger traffic is expected to reach 30 million annually, according to The Jerusalem Post. Under the new plans, Ben-Gurion Airport's main Terminal 3 will be expanded by some 80,000 square-meters, including the addition of 90 new check-in counters, four new baggage hall conveyor belts and the expansion of the existing duty free space, immigration checkpoints and parking facilities.
A fifth passenger concourse will be constructed, branching off from the central terminal departure hall, to accommodate additional aircraft.
Existing concourses provide eight air bridges each for boarding and disembarking, three of which are suitable for wide-bodied aircraft. The fourth concourse was inaugurated in February 2018.
"I have approved an investment plan worth NIS 3 billion for the Israel Airports Authority to be ready for the increase of up to 30 million passengers a year, and to be prepared for a later increase of up to 35 million passengers," Transportation Minister Israel Katz said. "I have done this so that everyone will be able to fly from Ben-Gurion Airport and enjoy excellent standards."
In January, the new Ramon Airport near Eilat opened its doors to its first passengers. Costing a total of NIS 1.7 billion ($460 million), Ramon Airport was constructed to replace the Eilat and Ovda airports previously serving domestic and an increasing number of international flights.